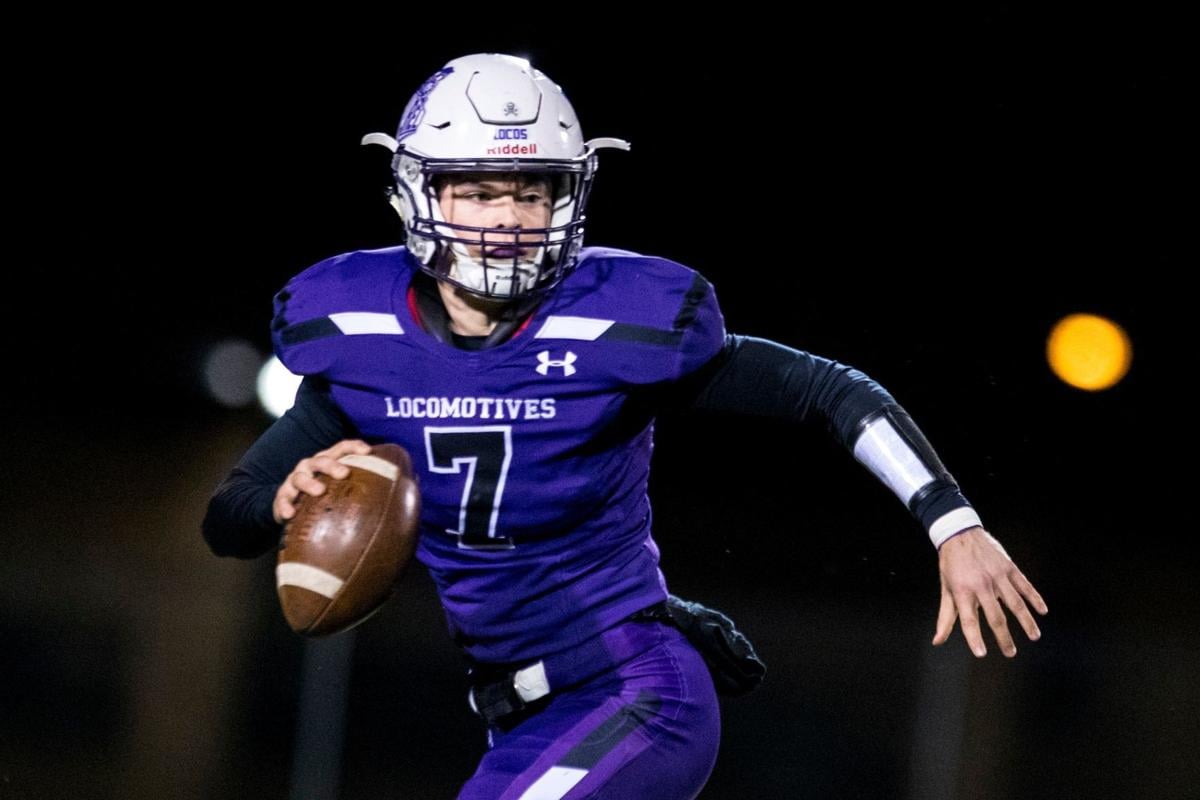 BILLINGS — Like the quarterback and safety that he is, Eli Aby made a quick decision when it came to his football future.
Aby, who starts at both positions for the Laurel Locomotives, was offered a scholarship Wednesday by Montana State and about six hours later he gave the Bobcats an oral commitment.
"The Bobcats were just the place I wanted to go the most," Aby said Thursday, adding that Idaho, Dickinson (N.D.) State, Carroll College and Montana Tech also offered. "I've liked them since I was really little and it's always kind of been the place I wanted to go the most."
Aby's dad, Bart, was a decorated linebacker at Carroll and entered the Fighting Saints' hall of fame in 2000. Bart went on to become an assistant coach at MSU from 1990-93, and the family has been going to Bobcat games since Eli was young.
Last season, Eli threw for 1,665 yards and 20 touchdowns by completing 58% of his passes. The yardage was the second-highest single-season total in Laurel history.
Despite the passing numbers, Aby's size and physicality — he's 6-foot-2 and weighs 185 pounds — led Montana State to recruit him as a safety. That suits Aby, who had three interceptions last season, just fine. Playing defense is his favorite part, he said.
"Having to react really fast is probably the hardest part" of playing safety, he said. "The most fun part about it is you get a 10- to 15-yard head start when you're coming up to hit people. That's the fun part about it."
Aby added that playing quarterback and safety are similar positions in terms of decision-making and preparation, and that being a QB has helped him perform better on the defensive side of the ball.
"As quarterback you have to know what the defense is playing coverage-wise and you have to know where to go," he said. "When you're playing defense you kind of know what the quarterback might be thinking so you can anticipate a little faster than maybe other people might be able to."
"I didn't play as good as I wanted to," he said about the title game. "I don't know if we didn't play as well as we thought we could have, but Miles City was a great team and we would have had to play a perfect game to have a chance at being in the game at the end. Just losing a state championship in general is not fun no matter what happens."
Aby is hoping the Locomotives can take that extra step as they try to win their first championship since 2002. The way to get there was another easy, snap decision for Aby.
"We just need every single person to sell out in the weight room all offseason," he said. "We have that new weight room, and everybody just has to give it all they have. Just play for each other and try to get it done."
Be the first to know
Get local news delivered to your inbox!