BOZEMAN — On Nov. 9, 2013, the No. 5-ranked Montana State football team played at No. 4 Eastern Washington. It was the Bobcats' first top-five matchup in program history, and they haven't played another since.
On Saturday, MSU will play its second top-five game, and it's eerily similar to the first.
The Bobcats, who are No. 4 in the Stats Perform FCS Top 25, will again face EWU, which is No. 5. The game will again be played at Roos Field in Cheney, Washington. It will again be contested in early November.
MSU (7-1, 5-0 Big Sky) hopes the outcome of Saturday's clash is opposite of the 2013 one — EWU won 54-29. This season's Eagles (7-1, 4-1) are certainly capable of scoring 54 points, but even 29 would be impressive against MSU's dominant defense.
The Bobcats have lost seven straight games to EWU since winning 36-21 at Roos Field in 2011. The Eagles are 32-10 against MSU in their series history heading into Saturday (15-4 at home, 12-2 at Roos). Both teams are coming off a bye.
Here are five things to watch in the Big Sky battle, which will kick off at 2 p.m. Mountain time Saturday on the Roos red turf, aka "The Inferno." The game will be televised on ABC stations across Montana and SWX in Billings, streamed on ESPN+ and broadcast on the Bobcat Radio Network and msubobcats.com.
MSU's defensive front
EWU quarterback Eric Barriere has put up "video game-like" numbers, as MSU head coach Brent Vigen phrased it, so far this season: 3,312 yards (414 per game), 30 touchdowns, six interceptions and a 66.8% completion percentage. He's also rushed for 144 yards and three TDs on 59 carries (2.4 ypc), numbers that would look even better if sacks didn't count as negative rushing yards.
The Eagles have the FCS' best total and scoring offense, while MSU is second in scoring defense and ninth in total. The Bobcats have a strong secondary, but their linemen and linebackers have been their biggest standouts this season.
MSU gets pressure with defensive ends like Daniel Hardy (eight sacks this season) and Amandre Williams (four). Nose tackle Chase Benson can also get after the quarterback but has stood out mostly for clogging up running lanes. The all-Big Sky player missed MSU's last game, Oct. 23 against Idaho State, with an injury, but Vigen sounded optimistic about Benson's health during his press conference on Monday.
Callahan O'Reilly, who also missed the ISU game with an injury, is in line to play against EWU, per Vigen. O'Reilly and all-American Troy Andersen have been steady and productive at linebacker for MSU all season.
More pressure would help the Bobcats slow Barriere down, but they'll also "have to tackle well and tackle as a team," Vigen said, in part because Barriere is so mobile. EWU also has 30th-best rushing offense in the FCS, led by Dennis Merritt, who has 663 yards and 13 TDs on 127 carries (5.2 ypc).
Matthew McKay
McKay, MSU's starting quarterback, has completed 65% of his passes for 1,556 yards (194.5 per game), 15 TDs and one interception this season. That last stat is a big reason why MSU has a plus-12 turnover margin (1.5 per game), the best in the FCS.
Being careful with the ball only helps an offense so much, though, as McKay has proven in the last two games. The North Carolina State transfer threw for 76 yards in a 13-7 win at Weber State, and he finished with 136 two weeks ago against ISU at home. He turned the ball over just once in the two games (a fumble against ISU), but his combined completion percentage was 55%, and multiple passes were nearly intercepted.
If McKay's issues continue, MSU will have a hard time beating EWU. If he can play more like his pre-WSU self, with efficiency and downfield proficiency, the Bobcats will have a chance even if their defense struggles to slow Barriere down.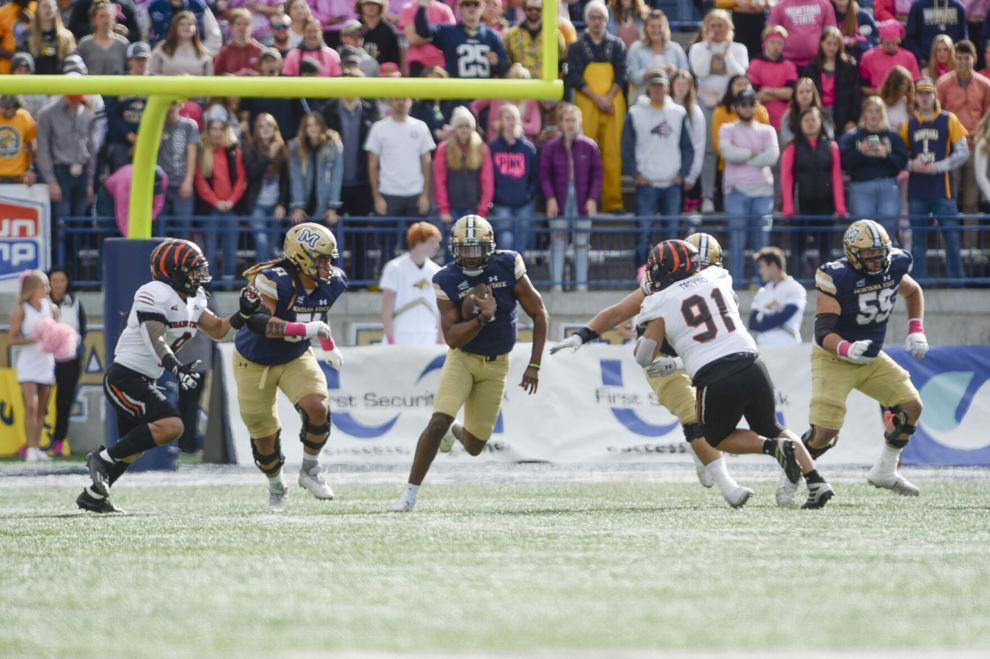 Time of possession
ISU's time of possession against MSU was 42 minutes, 17 seconds, nearly 25 minutes longer than the Bobcats'. Despite the disparity, MSU beat ISU 27-9 on Oct. 23.
Both MSU and EWU have lower times of possession than their opponents this season, thanks mainly to more big plays and, as a result, more short drives than those foes.
Unless they result in touchdowns, short drives are not optimal against EWU.
Many other factors contributed to those outcomes, but the Wildcats might've suffered the same fate as the Griz if Barriere threw seven more passes against them.
"Your best defense is when he's over on the sideline," Vigen said.
Special teams
Weber State attempted three fake punts against EWU. All three were successful, and they led to 13 points for the Wildcats.
Vigen acknowledged the importance of those plays. He didn't say MSU will be that bold on Saturday, but no coach would publicly admit that his team plans to run trick plays. Surprise is the point.
"Every team that we face will try to steal a possession based on the offense we present," said EWU head coach Aaron Best, via the (Spokane) Spokesman-Review. "Whether that is a surprise onside kick, whether that's a fake punt, whether that's going for it on fourth down in a non-normal situation, they're trying to possess the ball longer."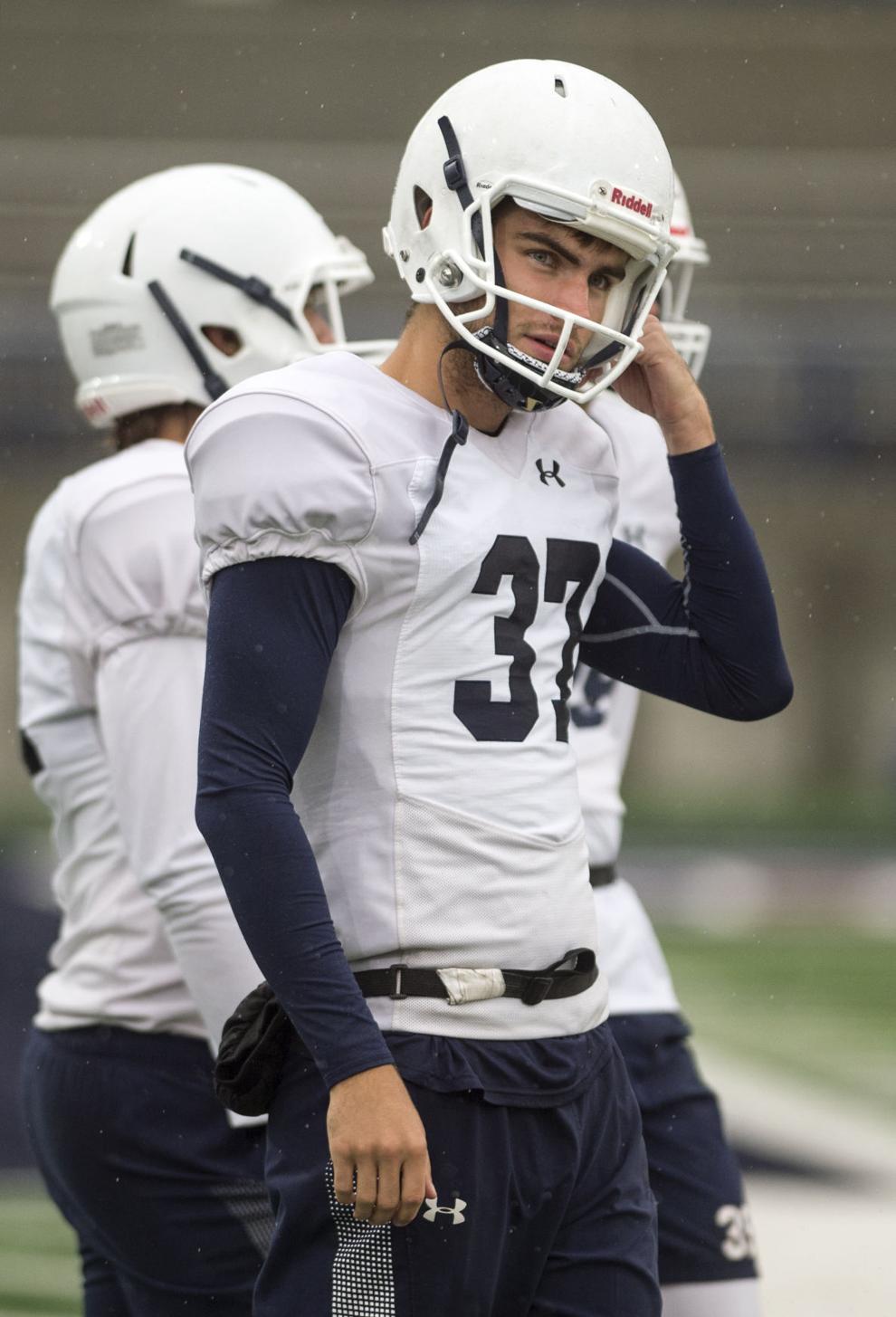 Saturday's game could hinge on special teams even if MSU plays conservatively. One punt, one long snap, one return and/or one field goal attempt could determine the outcome.
Talolo Limu-Jones
Limu-Jones caught seven passes for 175 yards and a touchdown on Sept. 25 at Southern Utah. One week later, the redshirt senior wide receiver tallied 231 yards on 11 receptions against Montana.
Limu-Jones missed the next two games with an injury, and he finished with 37 yards on three catches in the loss to Weber State.
Unless he's still ailing, Limu-Jones will test an inexperienced, battered group of MSU cornerbacks.
Backup Tyrel Thomas, who started for the Bobcats at corner in previous seasons, will probably return from injury on Saturday, Vigen indicated. Vigen also said starter James Campbell, who has missed the last four games with an injury, should also "be able to contribute."
Having Thomas and Campbell in some capacity could make a big difference Saturday, especially if Limu-Jones and his teammates play well against MSU's current starting corners, Simeon Woodard and Eric Zambrano.