BOZEMAN — Key members of three Big Sky football teams are headed elsewhere.
On Wednesday, Ian Shoemaker resigned as Eastern Washington's offensive coordinator and quarterbacks coach. Sacramento State standout running back Elijah Dotson said he was entering the transfer portal two days later, more than a month after he left the team. On Monday, Southern Utah announced that Demario Warren was out as head coach.
Warren and Southern Utah "mutually agreed to part ways," according to SUU's press release, which quoted athletic director Debbie Corum saying that Warren "has made a decision that it is time to step aside and make room for another coach to lead the team, and I support him in this decision."
Warren lost twice as many games as he won during his six years as SUU's head coach (21-42), although he led the Thunderbirds to a co-Big Sky title with Weber State in 2017 (WSU beat them in the second round of the Football Championship Subdivision playoffs). Warren helped SUU win a solo conference championship in 2015 as defensive coordinator. He spent 14 total years with the program.
This is the final season in the Big Sky for the T-Birds (1-10, 0-8 Big Sky). They'll become members of the Western Athletic Conference beginning in 2022.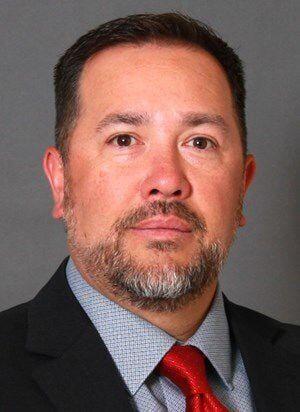 EWU called Shoemaker's resignation "a personnel issue" and provided no other reasons for his departure. It was his third season as EWU's OC/QBs coach. Wide receivers coach Pat McCann replaced him on an interim basis.
The No. 5-ranked Eagles (8-2, 5-2 Big Sky) are No. 1 in the FCS in total offense (575.5 yards per game) and second in scoring offense (47 points per game) behind Southeastern Louisiana.
Shoemaker's resignation came four days after EWU's worst offensive performance of the season in a 23-20 home loss to then-No. 4 Montana State. The final offensive play of Shoemaker's EWU tenure was a rush from Dennis Merritt that went for a loss of two yards. The Eagles, who have all-American quarterback Eric Barriere, ran the play on a third down and 1 at their own 12 yard-line with about three minutes left, all three timeouts and the score 23-20. They punted on the next play, and MSU ran out the clock on the following drive.
That game was one week after a bye and two after the Eagles lost their first game of the season, 35-34 to Weber State in Cheney, Washington.
Dotson is a 6-foot, 185-pound junior who graduated from Antelope High in Sacramento, California. He left Sac State on Oct. 7 for family reasons, according to the Sacramento Bee.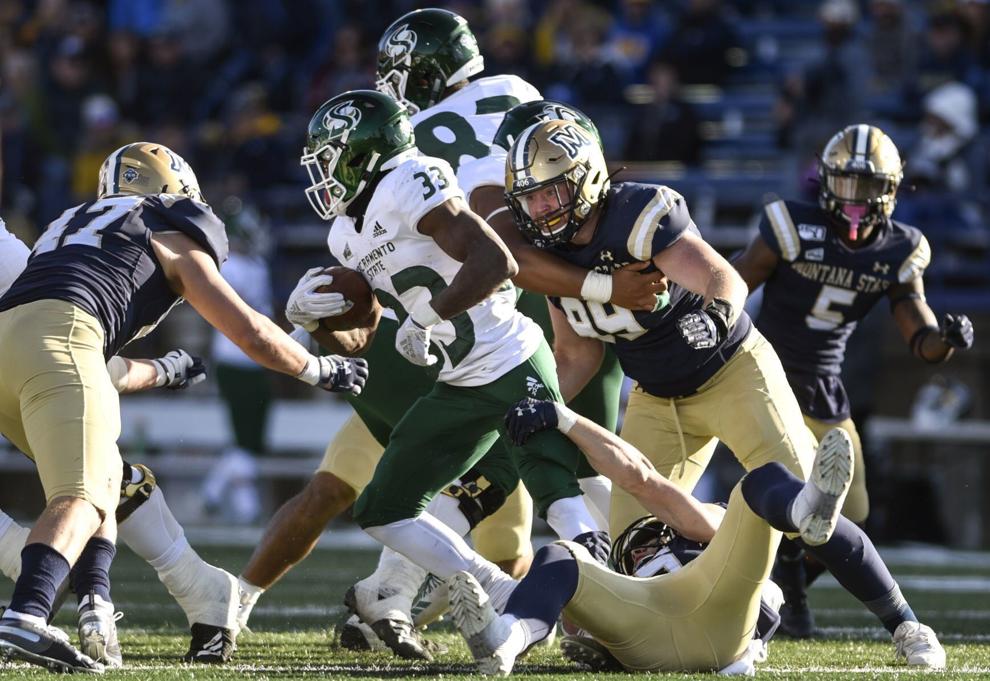 Dotson was a first-team all-Big Sky selection in 2018 and 2019, and he earned a HERO Sports second-team all-American honor in 2019 for his all-purpose performance: 742 rushing yards and seven touchdowns on 151 carries (4.9 ypc), and 702 receiving yards and four TDs on 70 catches. In 2018, he rushed for 1,154 yards and nine TDs on 185 carries (6.2 ypc) and added 160 receiving yards.
Sac State, like MSU, didn't play in the Big Sky's pandemic-postponed spring season.
Dotson maintained his senior eligibility because he only played in four games this season, the maximum allowed for a player to preserve his redshirt. He rushed 28 times for 95 yards (3.4 ypc) and a TD in those four games, along with 18 receptions for 108 yards.
He announced his decision to enter the portal Friday on Twitter.
"I want to thank God for keeping me strong throughout this time in my life," Dotson wrote. "I also would like to thank my family, friends, and teammates for helping me to understand I am doing what is best for me. I am more than grateful for the lessons and relationships I have gained from my time at Sacramento State. I was born and raised in Sacramento. It is my home, and it always will be."
Griz among Big Sky teams to rise in rankings
The 120th Brawl of the Wild will be a top-seven matchup.
The previous No. 7 team, Eastern Washington (8-2, 5-2), also moved up two spots thanks to a 38-20 victory at then-No. 6 UC Davis.
Davis (8-2, 5-2) fell to No. 10, one spot ahead of co-Big Sky leader Sacramento State (8-2, 7-0), which beat Portland State 49-20 and moved up from No. 12.
Previous No. 4 South Dakota State dropped to No. 12 after losing its third game of the season, 23-20 at then-No. 19 (now-No. 16) South Dakota.
Hauck, Barriere named players of week
Hauck helped the Grizzlies earn a 30-3 win at Northern Arizona on Saturday and extend their streak of quarters without allowing a touchdown to 10. The redshirt junior safety finished with a season-high 14 tackles and a strip sack. UM linebacker Patrick O'Connell recovered that fumble and returned it for a touchdown, one of two defensive TDs for the Griz in the game. Hauck now has the sixth-most tackles in UM history.
"He kind of played like he does," said Montana coach Bobby Hauck, Robby's father. "He tackled really well. I thought he played really hard, and he just made a lot of plays obviously. There were a lot of guys that made a lot of plays in that one."
Robby Hauck spent his first college season, in 2017, at NAU and redshirted under coach Jerome Souers, a former UM defensive coordinator. Hauck transferred to UM the following year after his father was hired.
Eastern Washington quarterback Eric Barriere earned a record sixth Big Sky offensive player of the week award this season. He was previously tied with legendary Griz QB Dave Dickenson, who earned the honor five times in 1995.
Barriere completed 34 of 54 passes (63%) for 411 yards, three TDs, no interceptions and 42 rushing yards on seven carries (6.0 ypc) in EWU's 38-20 win at UC Davis. The redshirt senior now has 12,676 career passing yards, breaking the previous Big Sky record held by former EWU QB Matt Nicholes (12,616 yards from 2006-2009). Barriere has the 10th-most passing yards in FCS history.
The feats don't stop there. Barriere now has 110 career passing TDs, tied for the program and conference record with Vernon Adams Jr., who also starred for the Eagles (from 2012-14).
"He's a legend, a present-day legend," EWU coach Aaron Best said of Barriere after the Davis game, via The (Spokane) Spokesman-Review. "He's still writing the script, and everything he continues to do he is trying to get better (at)."
Big Sky special teams player of the week went to Cal Poly kicker Jaden Ohlsen, who made a 41-yard field goal with four seconds left to give the Mustangs a 32-29 win over Idaho State, their first conference win of the season.
Montana State linebacker Troy Andersen, who finished with a career-high 17 tackles against Idaho, was nominated for Big Sky defensive player of the week and was a Stats Perform FCS defensive player of the week honorable mention.
UM kicker Kevin Macias also received a Big Sky nomination and a Stats Perform FCS honorable mention for special teams. He made all three of his field goal attempts, including a 49-yarder, and all three of his PATs against NAU.
UM tight end Cole Grossman was also nominated for the Big Sky offensive award, and MSU punter Bryce Leighton received a special teams nomination.