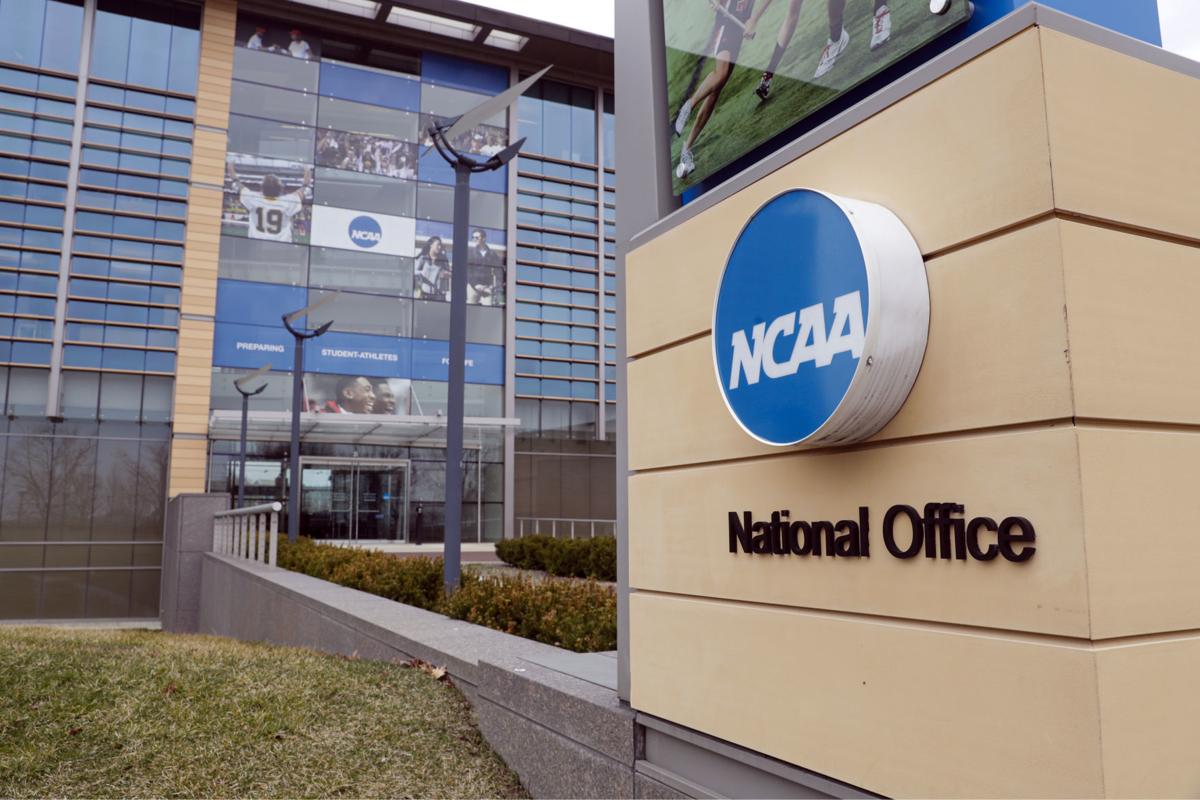 MISSOULA — On Monday afternoon, the NCAA handed down a sweeping piece of legislation as the Division I Council voted to allow spring athletes an extension of their eligibility due to the coronavirus pandemic.
Normally, NCAA athletes are on a five-year 'clock' which allows them to play four seasons of their respective sport over five years. With this ruling, however, all spring sports athletes have the ability to have their eligibility extended an extra year.
"I think it was a common sense approach to the issue at hand," University of Montana athletic director Kent Haslam said in an email to 406mtsports.com on Tuesday. "It provides opportunities for student-athletes that are impacted, but flexibility to schools in deciding whether or not to offer financial aid."
Schools are not required or obligated to give the same level of athletic aid to athletes that would have had their eligibility expire after the spring. Basically, schools do not have to give full scholarships to their senior student-athletes who would not have had another year otherwise should they return for another season.
This could affect 34 Montana student-athletes who compete in spring sports and were listed as seniors or redshirt seniors on their respective rosters. At Montana State, 23 student-athletes with expiring eligibility will be able to request another year added on to their clock.
"Granting an additional year of eligibility is one thing, but funding that aid is a whole different thing. We are allowed to go over the scholarship limit for the 2020-21 academic year equal to the amount the seniors were awarded during this academic year, but those scholarships still need to have funding," Haslam said. "Plus, I would imagine a lot of student-athletes already have post-graduate plans and are ready to move on with their lives. How this is implemented is still to be seen."
The move, according to the NCAA news release announcing the eligibility extension, was to provide schools with financial flexibility. With the Division I tournament and several other big NCAA money makers canceled due to the coronavirus, payouts by the organization to individual colleges and universities is far less than it would have otherwise been.
"The Council's decision gives individual schools the flexibility to make decisions at a campus level," NCAA Division I Council chair M. Grace Calhoun, athletics director at Penn said in a release. "The Board of Governors encouraged conferences and schools to take action in the best interest of student-athletes and their communities, and now schools have the opportunity to do that."
The NCAA also took a unique step and said its Student Assistance Fund will be available for students who take advantage of the additional eligibility to apply for and use. Normally, the NCAA's Student Assistance Fund is reserved for expenses incurred that are not covered by their scholarships, including child care, medical expenses not covered by sports medicine or insurance, required course supplies and flights home, among many other things.
While all spring student-athletes are eligible to take advantage of the extended eligibility, the NCAA officially declared that winter student-athletes would not. Considering all that was left in the winter athletic season was its championships, it had long been expected this would be the NCAA's decision.
"This wasn't surprising. You feel terrible for those who had their seasons cut short and so abruptly right before national or conference championships," Haslam said. "However, a good portion of those seasons did actually come to a conclusion or the vast majority of the season was played."
The NCAA also increased baseball roster limits, though that does not apply to either Montana Division I school as they do not have baseball teams. Division II schools do not have a baseball roster limit.
Division II effects
At Montana's lone NCAA Division II school, MSU Billings, many of these same rules are in place. The Division II Governing Body voted for a blanket waiver on March 18 to give all spring sport student-athletes another year of eligibility.
Similar to the Division I rulings, seniors will have the ability to return for the final year, but schools are not required to fulfill full scholarships. According to MSU Billings athletic director Krista Montague, the school's current intention is to give out the same scholarships to seniors should they decide to stay.
According to MSUB's spring rosters, 36 senior student athletes could take advantage of the extra year on their eligibility clock.
"This decision gives individual institutions the flexibility to make decisions at a campus level as they would at the end of any season," Montague said via email. "This is good, especially at a time when there are many uncertainties. One of those uncertainties of course, are finances. Here at MSUB, we will act in the best interest of the student-athletes."
Winter sports were also not granted an extra year at the Division II level.
"I think what is most difficult and heart wrenching about the winter sports is they were cut off right as their championships were gearing up," Montague said. "The best teams where just getting ready to compete for that ultimate goal of winning a championship. It was terrible timing for them; however I don't see how the NCAA could give winter sports the same flexibility as spring sports."
In addition, the Division II President's Council will make its budgetary decisions on April 28-29, a separate Monday NCAA release announced. The NCAA Constitution requires Division II receive 4.37% of the actual NCAA revenue.
That number was more than $44 million in 2018-19, but is projected to be just $13.9 million this year. 
Jordan Hansen covers a bunch of stuff for the Missoulian and 406 Sports. Shout at him on Twitter @jordyhansen or shoot him an email at Jordan.Hansen@406mtsports.com