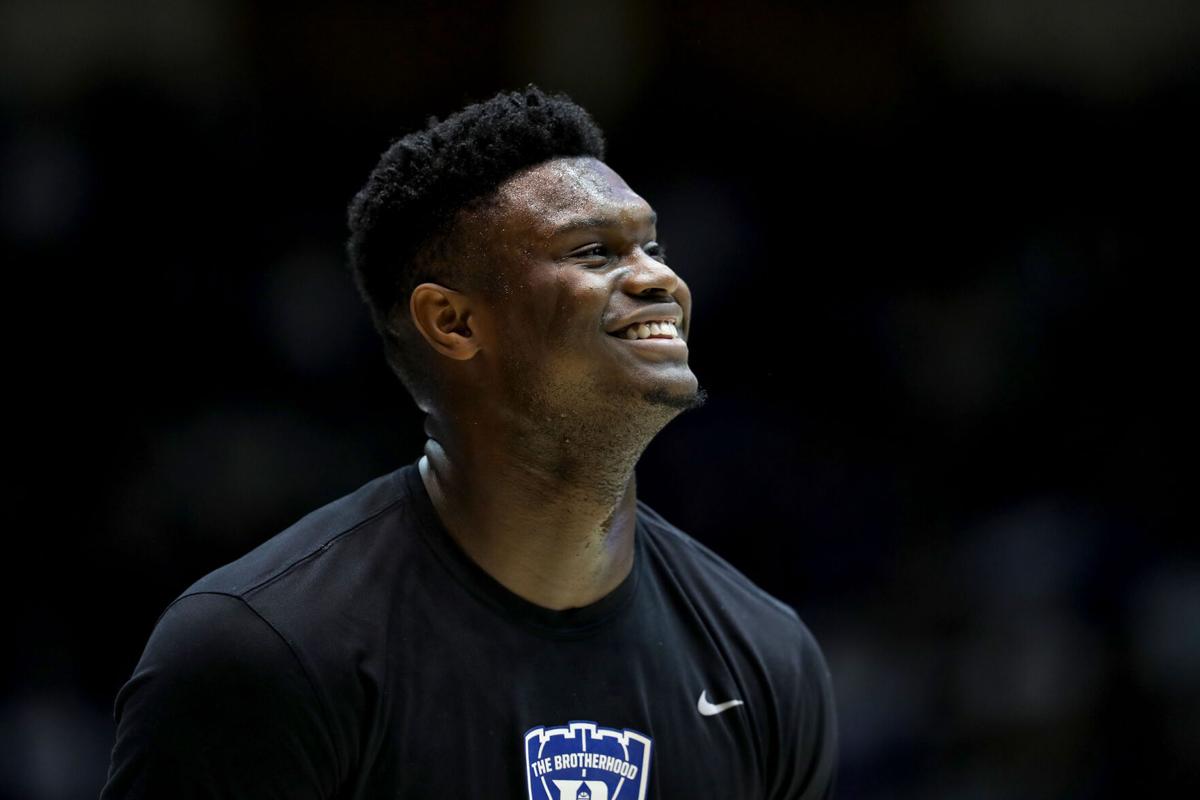 A Miami judge ruled Tuesday morning that Zion Williamson must answer questions under oath regarding his eligibility to play basketball at Duke. The former No. 1 overall NBA draft pick's eligibility has been questioned by his former agent during a contract dispute.
During a motion hearing in Miami-Dade County Court, Florida circuit court judge David Miller denied a request by Williamson's attorneys, who were attempting to stop Williamson from answering agent Gina Ford's claims that he accepted illegal benefits that should have rendered him ineligible under NCAA amateurism rules.
"If they have nothing to hide," Willie Gary, one of Ford's attorneys, said during Tuesday's hearing, "why won't they go under oath and let him tell the story? It's going to happen. Trying to impede with the flow this case is just uncalled for."
In his ruling, Miller said the eligibility questions "are going to be a core issue with respect to the contract that's been made an issue."
Tuesday's hearing is part of the legal proceedings between Prime Sports Marketing, Ford's employer, and Williamson over the contract he signed in April 2019 to have Ford represent him in endorsement deals. When Williamson broke the contract a month later to sign with CAA, Ford claimed he owed her $100 million.
Williamson sued in a Greensboro federal court in June 2019, saying his contract with Ford was never valid since she was not a registered agent in North Carolina and thus violated the state's Uniform Agent-Athlete Act. Ford doesn't deny that but claims North Carolina's law doesn't apply because Williamson shouldn't have been declared an eligible student-athlete because he had accepted improper benefits before and during his Duke career.
She also claimed that Williamson was a resident of South Carolina, not North Carolina, and thus the NC rules don't apply.
Ford countered Williamson's federal lawsuit with a lawsuit of her own in the Florida court system. Last month, she filed discovery documents that included claims that Williamson had violated NCAA rules. The documents insisted Williamson provide answers to either affirm or deny those claims.
Williamson's attorneys responded by filing a motion to block that discovery through either a stay or an order of protection.
"They are trying to duck and dodge getting on the stand and raising the right hand and telling the truth," Gary said. "That's what this is all about here."
Jeffrey Klein, one of Williamson's attorneys, argued during Tuesday's motion hearing in front of Miller that the federal trial should be allowed to proceed before discovery is taken in the Florida case.
"Shouldn't we allow that court to rule before we engage in discovery here that could be completely irrelevant?" Klein asked Miller during Tuesday's hearing.
In documents filed in federal court last week, Williamson's attorneys called questions over his NCAA eligibility a "fishing expedition."
Miller ruled the questions Ford presented to Williamson last month regarding his residency don't need to be answered but those pertaining to his eligibility do.
Attorneys for Williamson and Ford will now work out details for the depositions to occur, either via a remote video conference due to COVID-19 concerns or in person. Klein indicated he'd like the federal court to have a say in the matter and could file motions to that effect, which could delay the depositions.
Ford has not presented any evidence to support her claims that Williamson violated NCAA rules. Duke and the NCAA conducted an enhanced investigation of the Williamson family's finances, as well as his academic record, before declaring him eligible to participate at Duke in 2018.
When claims about Williamson's eligibility surfaced again in April 2019 following Williamson's one season at Duke, the school further investigated and said it found no evidence that his eligibility was compromised.
Be the first to know
Get local news delivered to your inbox!