BUTTE — No one wants to see baseball in Butte succeed more than Miners head coach Jeff LeProwse.
That is why, despite a freezing rain following two wins in a doubleheader against Anaconda, he is ambling around 3 Legends Stadium near midnight getting the field put away for the evening. Since taking over the program in November of 2011, Butte Miners baseball has been a massive labor of love for LeProwse.
The challenges have been plenty, from getting work completed on and moving into a $2.3 million baseball stadium in 2017 to declining participation and lack of interest in the team.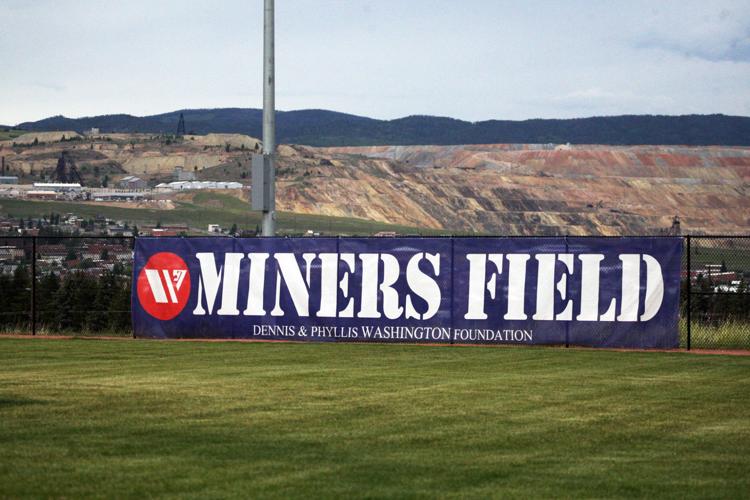 The latter two are challenges that helped push the Miners to move down from Class AA to Class A this season. It was not a difficult decision for their head coach.
"I want them to win, you know," LeProwse said. "We've been in the bottom of the AA for a long time and I thought the move would put us in a position where we could compete."
Wins certainly have been hard to come by for the Miners over the past few seasons. The Miners have moved classifications several times, first dropping to A in 2013 before rejoining the Class AA ranks prior to the 2015 season.
Ahead of the 2019 campaign, LeProwse helped make the call to move and the Miners played in the South A conference this year. They will likely get a crack at the postseason for the first time since 2014 when the district tournament is held on July 18.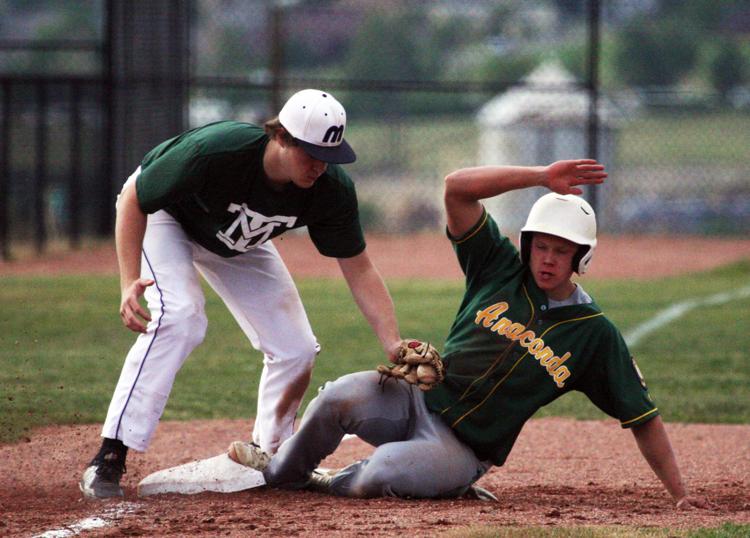 Currently sitting at 10-6 in conference (11-25 overall, according to the baseball tracking site Gamechanger) with four games left, the chances are high the Miners will finish with a league mark above .500 for the first time since 2014.
With a solid showing at the district tournament, Butte could find itself going to state. In a few years, LeProwse hopes this is a regular occurrence.
"It's still gonna be tough for us to win our conference and advance to state, but I think we have a lot better chance at advancing," LeProwse said. "If we get kids to stick around, it's possible to start winning some of them. I mean that's the goal, to bring some trophies home."
In his eyes, the chances of that happening at the Class AA level are not very high. LeProwse's main reasoning goes down to simple math: Butte simply does not have the population base to find enough kids to compete at that level.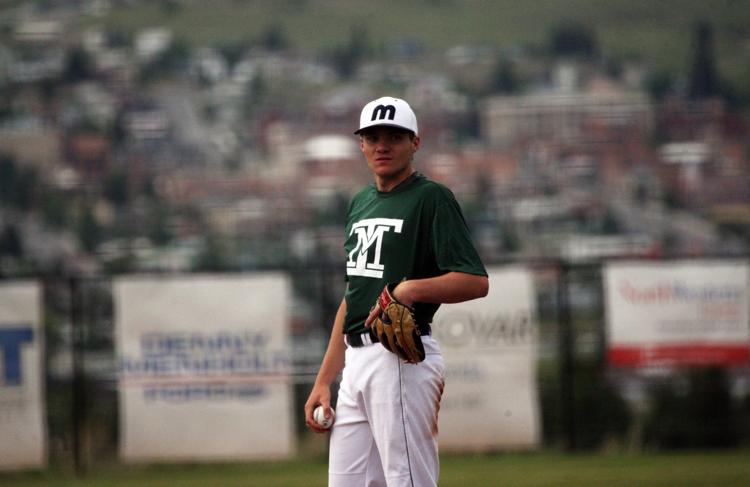 You have free articles remaining.
You're out of free articles
Sign in or create a FREE account to keep reading.
The Miners often have freshman play and start that are hardly removed from Little League. It is not all that common at the AA level for teams to play freshman and LeProwse felt his teams simply have not had enough kids play through their senior years to match the depth of other schools.
His points do carry some weight and every other town in Montana with a Class AA American Legion team — Billings, Bozeman, Great Falls, Helena, Kalispell and Missoula — pull from multiple schools that are designated Class AA by the Montana High School Association. The Miners are a combination of Butte High and Butte Central and in the spring of 2018 had a combined student population of 1321 according the MHSA.
That student body number would rank just 10th among Class AA schools.
"We're the only team in the state that's playing above our classification," LeProwse said. "You take Missoula for an example, people ask, 'well why don't they have multiple teams?' Well, they don't have to …. And then we look at it like, why are we playing AA if we don't have to and we're not having success there?
"I mean I thought we were competitive in the past few years, we were right there in a lot of games, but I think we were more suited for A with our enrollment and the kids that we have coming up."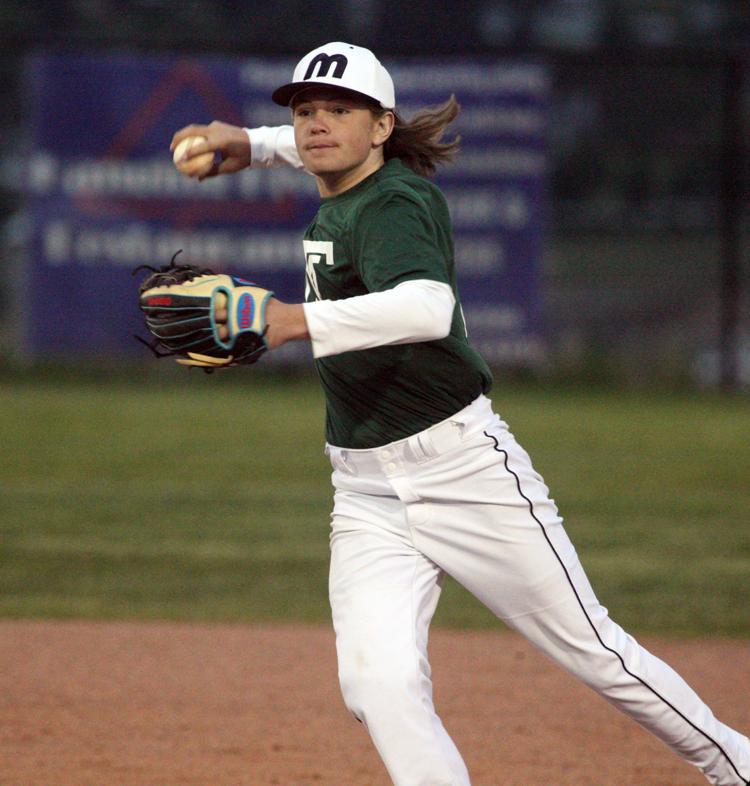 Getting players to actually stay with the sport has been a challenge too, as the rise of athletic camps in the summer have cut into time for baseball. LeProwse is adamant he wants his kids to be able to be multi-sport athletes, but specialization has cut into the number of athletes he has in the program.
Some players also choose simply to drop out of baseball to find other pursuits in the summer or even to avoid injury ahead of the fall sports season.
Legion teams with a higher population base to pull out of have been able to fight off some of these trends, but numbers are still down across youth baseball in Montana.
It has also hurt smaller teams, such as Anaconda and Dillon among others around the state. LeProwse thinks one way of solving this might be to add MHSA sanctioned baseball — Montana is one of two states who do not offer the sport at the high school level — but the logistics involved with that would be incredibly difficult to work out.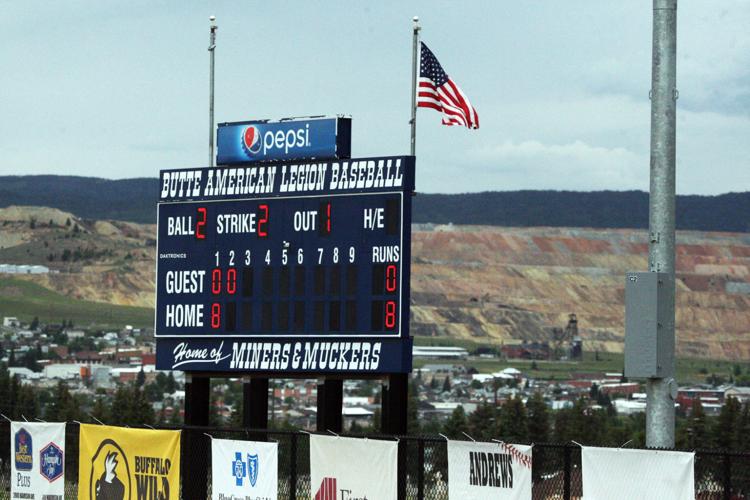 For now, though, LeProwse is just working to save the sport he loves in the town he adores. His hope is with a few more wins, interest in the team will go back up, more kids will join and more adults will help coach.
The financial support from the community is there and 3 Legends is one of the nicest American Legion stadiums in the state. At this point it has just become finding a level where the Miners can be competitive each year.
More importantly, though, it is about having a thriving program that keeps baseball in Butte. For LeProwse and a number of other people interested in the sport around the Mining City, that is the only true goal.