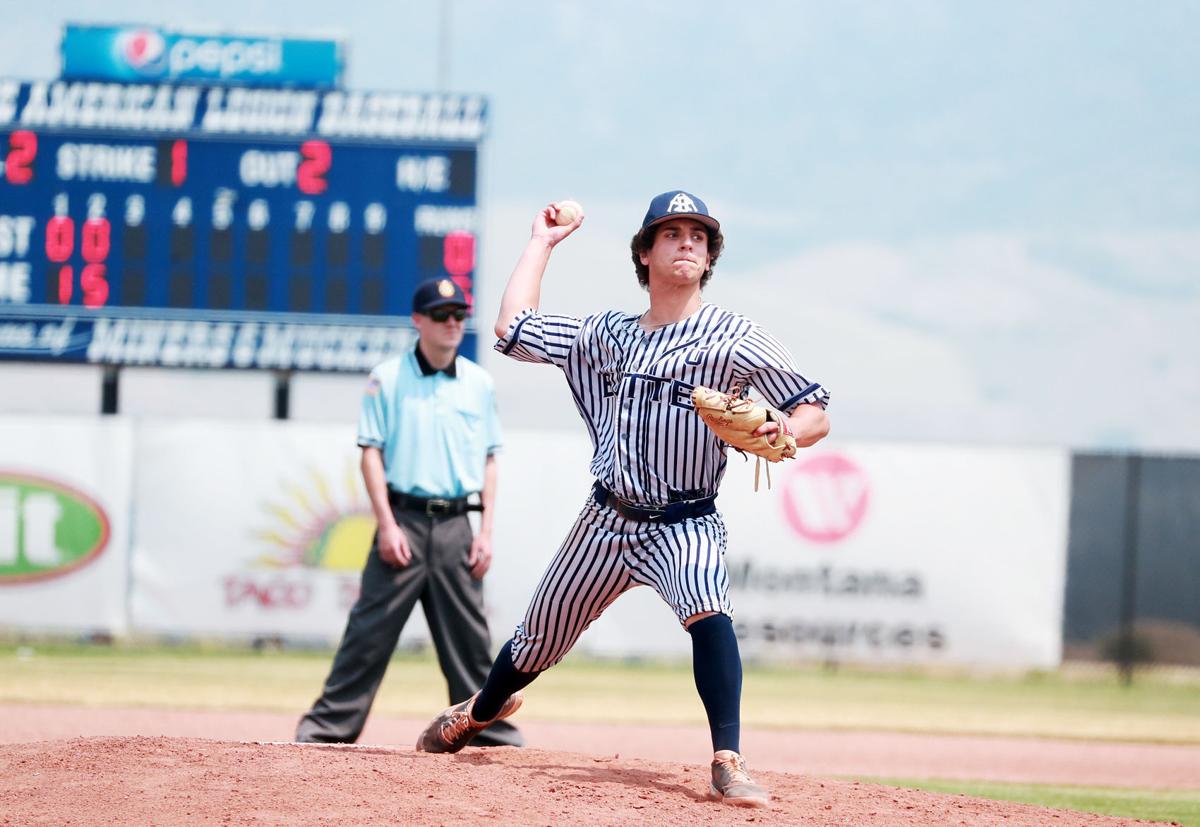 BUTTE — The Butte Miners opened the South A District Tournament in Livingston with a 14-2 blowout victory over the Bozeman Bucks on Thursday, which advanced them to the next round of the tournament.
The Bucks have dropped into the loser bracket while the Miners will face the winner of Gallatin Valley and Anaconda Friday at 5 p.m.. The Miners are 4-0 against Anaconda this season and 0-2 against Gallatin Valley. 
After winning nine of their last eleven games by more than 10 runs, the Miners ended their regular season with a loss to Livingston where they gave up seven seventh innings runs. But the Miners got back to their winning ways on Thursday, starting with a double by Reece Cox.
Two batters were walked in the bottom of the first inning before Cox approached the plate. Cox doubled, scoring both Eagan Lester and Kian O'Neill. Cox and Eric Hart were also batted in by Coyt Stajcar to give the Miners a 4-0 lead after one inning.
The Miners scored two more runs before the Bucks got on the scoreboard, which read 6-1 after the top of the third inning. But it was in the bottom of the third that the Miners built their lead to a comfortable margin.
Two walks and an error turned an Eagan Lester single into a play that earned two runs. The Bucks committed another error in the same inning which allowed two more runs to score. The Miners led 12-1 after three innings.
The Bucks added a run in the fourth inning, but the Miners doubled their fourth-inning tally with two runs, ending the game at 14-2.
Rye Doherty (Butte) was the winning pitcher with three innings pitched and seven hits allowed. Bozeman's Austin Cooper received the loss. Kian O'Neill had an impressive outing for the Miners, finishing with four RBIs, two hits and two runs.