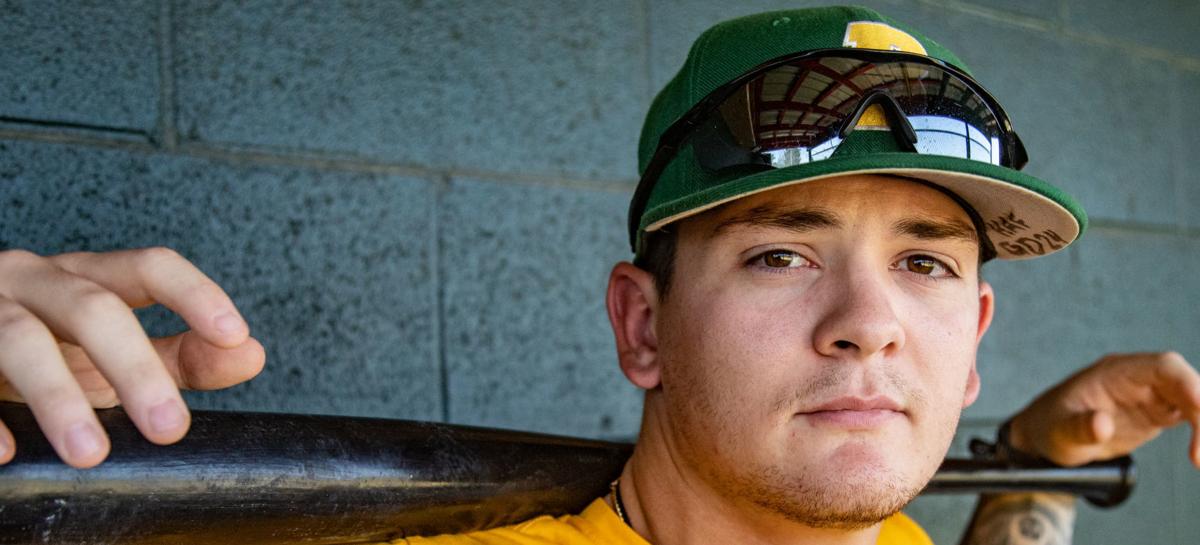 BOZEMAN — Unshaken by the moment, Bennett Hostetler preserved a simple approach. After all, it's all he's known.
The Bozeman product worked out for a pair of MLB teams, and he's sure of two things. He knows he performed well. He also knows he can't force anyone to think any more highly or lowly of him.
It matches his mindset. Not too high after go-ahead homers, not too low following simple fielding errors.
With pro scouts watching him, and perhaps his professional career at stake, he didn't fret over standing out. His convictions were tethered to his skills, ones he's always had.
He showcased his defensive prowess. He hit hard line drives to gaps. He didn't go above and beyond. He felt he didn't need to.
"I'm just trying to be myself," Hostetler said.
Hostetler's pragmatic approach has created success in his baseball career and life. Because of it, those two things may become more intertwined than ever.
Hostetler hopes to be selected in the MLB Draft, which begins Sunday and ends Tuesday. The former North Dakota State shortstop and reigning Summit League player of the year has no idea where he may land. But he knows this: His mentality, his yearning to prove himself amongst the best in the game, will remain.
"From an early age, I've done a good job of keeping my cool, whether it's in a game, not letting a situation get the best of me and being too nervous or excited or anything like that," Hostetler said. "I think that translates well to now. I don't know if I'm going to get picked in the fifth round, 17th round, 19th round, whatever it is. … It's not something I can control, so I'm just doing my best to not worry about it."
After the Bison had won their conference title this year, and before they played Stanford in the NCAA Tournament, Hostetler told the Chronicle he wasn't worried about his professional prospects.
"If it happens, it happens," he simply offered.
Once his college season and career concluded, Hostetler's focus shifted. He worked out for the Miami Marlins at a Missoula Paddleheads facility, then days later flew to Kansas City upon an invite from the Royals.
Hostetler's been told by several teams he's on their radar. In Missoula, though, he ate lunch with the Marlins scout, who told him to not trust anyone who says where he might go in the draft.
Hostetler's unfazed by his to-be-determined future.
"It's not something I know," he said, "but it's not something I'm worried about."
Troy Hostetler, Bennett's father, coached him throughout his life including as an assistant with the Bozeman Bucks. He noted his son has always been level-headed.
His family, though, hasn't followed suit in the leadup to the draft.
"Obviously we have some anxious feelings about what's going to happen," Troy said. "We hope he's going to get drafted and anticipate that, but you never know."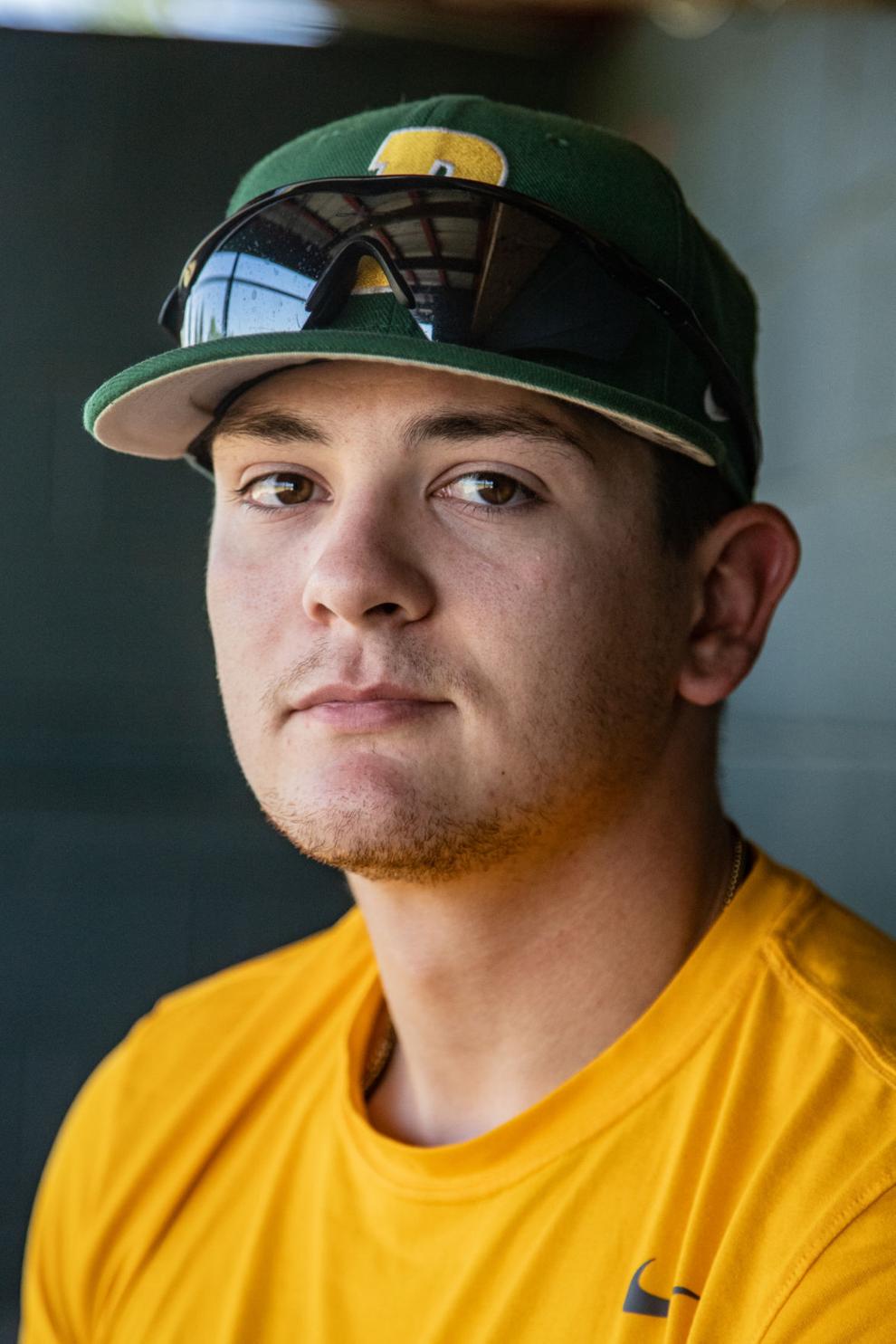 Tyler Oakes, NDSU's head coach who was a Bison assistant until this offseason, believes Hostetler's pro potential "should be extremely high." In his experience, though, scouts and teams may view players differently, so it's impossible to know for certain.
Oakes estimates he and Tod Brown, NDSU's former head coach who took the same position at New Mexico, have spoken to representatives from every MLB organization about Hostetler.
Though NDSU isn't a prominent Division I team, Oakes is confident "if you're good enough, you'll be seen." Oakes boasted of Hostetler as one of the best shortstops in the country, regardless of level. He's confident in this proclamation because the Bison faced several high-level teams and Hostetler met that challenge.
"Everywhere we played this year and anyone we played against, he was the best player on the field," Oakes said. "He should get an opportunity. When and by who, I have no idea. But I know whatever opportunity he gets, he's going to take it and run with it and be very successful."
In his youth, Hostetler felt compelled to labor away in gyms to improve athletically. He couldn't point to any one moment where he gained the confidence to play D-I. He hoped his chance would arise if his work ethic met his standard.
Baseball, Hostetler learned, was often tied to failure. He refused to allow it to affect his resolve.
"When you get the level he's at," Troy said, "all those athletes have talent. It's how they're able to deal with that from a mental standpoint that sets them apart. He's always done a very good job of that."
Oakes recruited Hostetler at the American Legion state tournament before his senior year of high school. The power on the base hits he sprayed across the field, the tangible feel for the game and the arm strength in the infield impressed. But that wasn't the striking part.
From shortstop, Hostetler was constantly shifting depending on the situation and telling outfielders to do the same. When the pitcher was struggling, Hostetler approached the mound to share words of encouragement like a coach.
"Just the same way he carried himself with poise and confidence and demeanor, I thought he was a man amongst boys when I saw him play," Oakes said. "From that moment, I thought he was a no-brainer to try to add to our team."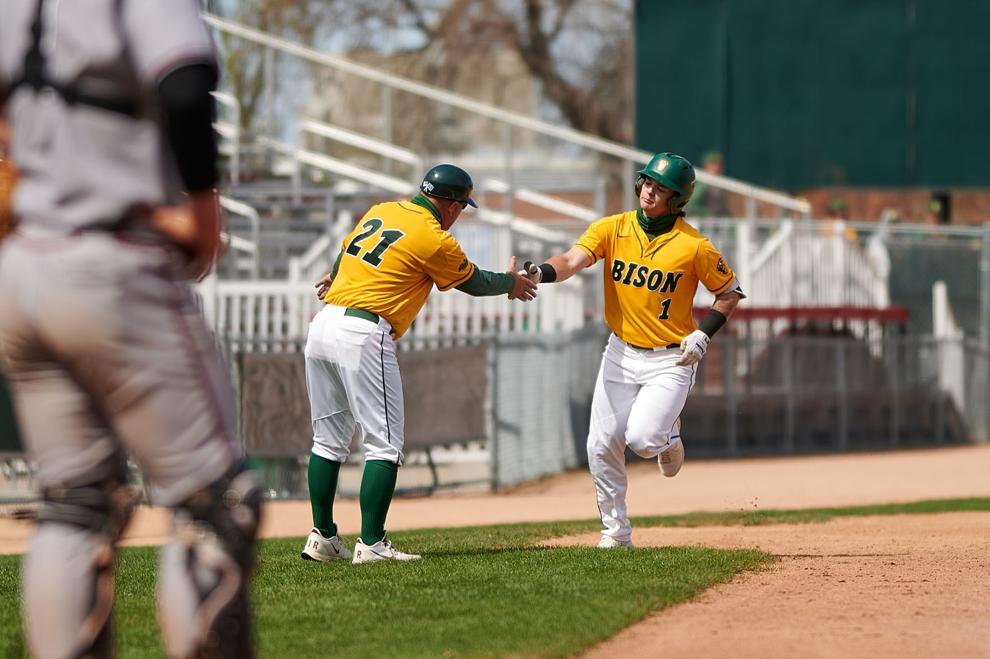 Hostetler had no preconceived ideas about his college experience. He wanted to crack the starting lineup and he wanted to win. He did both right away.
He hit .278 while tallying 26 runs, 26 RBIs, five doubles, a triple, two home runs and five stolen bases his first year. As a sophomore, he totaled 35 runs, 19 RBIs, six doubles, four triples, a homer and six stolen bases while hitting .225.
Troy said Bennett endured seasons in which he didn't perform up to his standard. But he disallowed himself from lingering on it.
As a junior, he led the team with 35 runs scored, six home runs and a .413 slugging percentage and had a .966 field percentage. His senior year, which was halted by the coronavirus pandemic 17 games in, he hit .216 with four doubles and two home runs, driving in nine runs and scoring nine.
Unsure of the future during the pandemic, Hostetler remained steady. Through weight lifting, he increased his strength. Through drills, he fine-tuned his swing. Through study, he improved his understanding of the game.
"He's always been a leader and always had that poised presence at shortstop that we needed as a program and as a team that everyone can look to," Oakes said. "When things are going bad or when things are going good, he's that even-keel guy that can keep everyone in line. … He's always been a mainstay in our lineup."
Oakes feared Hostetler might gain complacency in the final stretch of his career. The coach told his pupil to not settle for being the best shortstop on the team. Aim instead for being the best in the conference and the nation.
"He's always up for those challenges," Oakes said, "and wants to show everyone what type of player he actually is."
Hostetler's effort was never a problem to Oakes, as seemingly a moment never passed in which he wasn't striving to improve. His intelligence, baserunning and defending were exceptional.
In his final seasons at NDSU, Hostetler better grasped how opposing pitchers attacked him. He calculated how to best swing with two strikes in the count and how to make the most of every pitcher's offering. He isn't seeking home runs, merely to be safe at first.
He advanced his approach. This advanced his career.
In 2021, Hostetler was granted an extra year of eligibility. He took it. He felt he had more to accomplish.
On his way to becoming the conference player of the year, he hit .394 including 13 doubles, a triple and 10 home runs. He set NDSU single-season records in assists (176) and games played (61), while having the second-most hits (84), RBIs (58) and total bases (129) in a season and was in the top 10 in several other single-season stats.
"He's an on-base machine," Oakes said. "Being able to find ways to get on base and being a tough out and then utilizing the whole field has been the biggest thing … knowing he doesn't have to be a hero every time he's up there and just let the game come to him."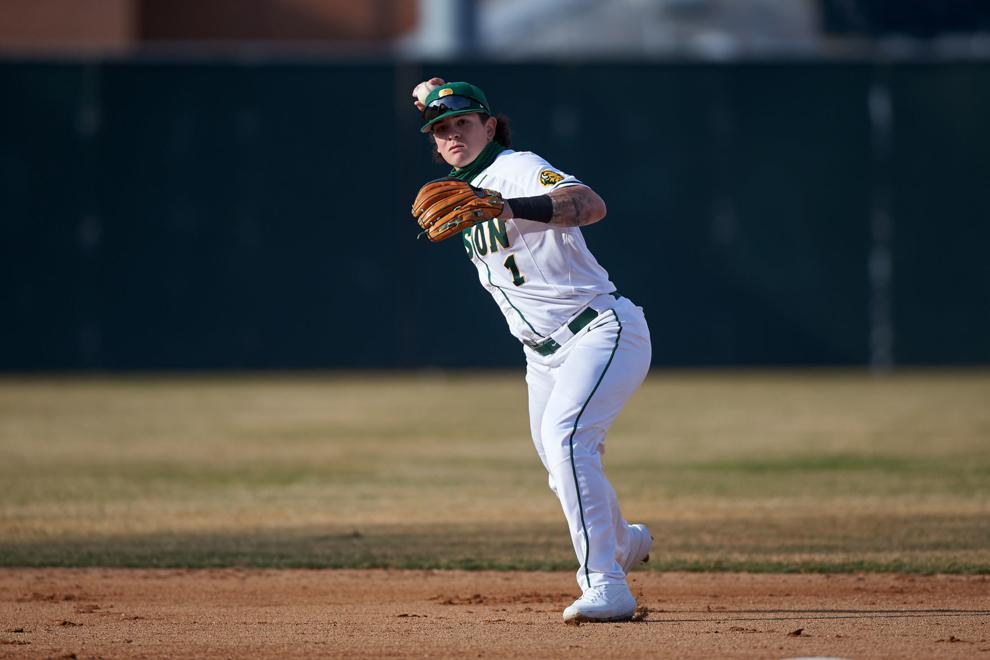 Hostetler finished his career as NDSU's leader in games played (225), walks (108) and sacrifice flies (15). He's also second in assists (617), third in runs scored (157) and hits (234) and fourth in RBIs (1,390).
When he approaches the plate, Hostetler ponders no further than the mundane. Hit the ball in play. Swing hard. Don't swing at pitches out of the zone.
It's yielded ingenious results.
"I've never really been a home run hitter," Hostetler said. "If you put the ball in play, good things will happen."
In the postseason, he was selected to the Summit League all-tournament team and was the shortstop on the NCAA Stanford Regional all-tournament team.
In the NCAA Tournament, Hostetler competed on the most substantial stage of his career. Yet he felt no pressure.
Baseball, a sport in which a hit every third at-bat is success, can be draining. But it taught him to remain positive after the strikeouts. This led to the accolades.
Hostetler reminds himself the game which could become his professional career is only a game. Keeping that in the forefront of his mind helps him navigate all the anxieties.
"Baseball is a very hard sport and things aren't going to go your way 100% of the time," he said. "As you go higher up in baseball, it starts to become more of a job than a hobby, so one of the more challenging things is keeping baseball fun for myself, which I think I've done a good job of."
The past few days, baseball has only brought enjoyment. Hostetler and his dad have found a nearby park and practiced in batting cages. It's nice, they agreed, to be spending the most quality time together they have in years.
It reminded Troy of his son's high school years, though he laughed at the wonder if he's even helping at all. His son, he figured, knows more about swing mechanics than he does now.
Troy mostly just throws pitches, offering advice when he can. Offering support when he can. The drills are nothing sophisticated, only ways to stay in shape and keep his swing technique on par.
"All I want for him is a chance," Troy said. "If he gets a chance to show what he can do, I think he'll prove himself to be worthy of being drafted, of being in the position he's in. I have no doubt.
"Growing up in high school and in college when they're facing better competition, he was one kid I didn't worry about, that he's going to rise to the occasion. I know when he's playing against the best, that brings the best out of him. I don't see that changing in the near future."
Hostetler's family anticipates, if he does hear from a pro team, his turnaround will be rapid. He'll have little time before he's likely on a plane and readying for his pro debut.
Until then, Hostetler's plan is simple. He remains focused on mastering his craft and maintaining his diplomatic mentality. It's all he's ever known.