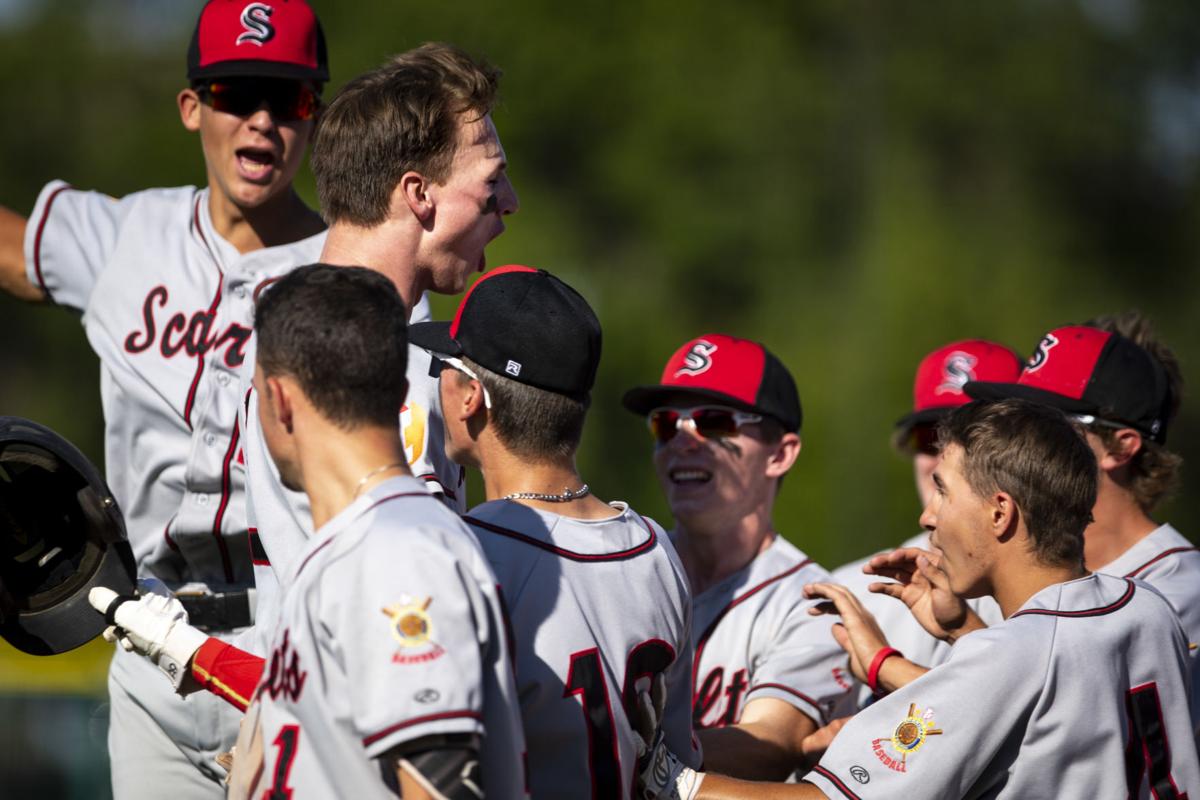 BILLINGS — An off day during the State AA American Legion baseball tournament is rare, but the Billings Scarlets didn't miss a beat.
Billings scored four runs in the top of the first and then withstood a Kalispell Lakers' rally en route to an 8-6 victory in a loser-out game Friday at Dehler Park.
After being placed in Game 5 on the bracket, the Scarlets had Thursday off following a first-round loss on Wednesday. There are only seven teams in this year's tournament. Normally there would be eight, but neither Canadian team had the chance to play in the league this year because the United States-Canadian border was closed to nonessential traffic in an effort to slow the spread of coronavirus.
The Scarlets took advantage of the extra day off with a practice session at Pirtz Field before Thursday's storms.
"It was pretty weird," said Logan Meyer, who finished 2 for 3, including a home run. "We had a really good practice and that helped us get the win. It was definitely weird not playing."
Scarlets coach Adam Hust is a veteran of many state tournaments, but the experience was different for him as well.
"It was. You come out and are playing every day and you have a day off at state and you don't know what to do," Hust said. "We had a good practice."
The idea of a practice session worked as the Scarlets came out strong with four runs in the first. Leadoff batter Nate Dewar reached on a walk and Johnny Day hit a bunt single to push Dewar to second. Meyer, who would later flash power twice, followed with a sacrifice bunt to advance Dewar and Day. Cleanup hitter Jarron Wilcox then singled in Dewar and the Scarlets had a 1-0 lead. Jackson Schaubel was the next batter and he also had an RBI single and Michael Feralio followed with a base hit to load the bases.
Caden Dowler was then issued a free pass to drive in a run. After a strikeout, Spencer Berger also drew a walk to force in another run and it was 4-0 Scarlets. Overall, Billings sent 10 batters to the plate in the first frame.
With the win, the Scarlets advance to the fourth day of the state tourney and will play the defending state champion Bozeman Bucks at 7 p.m. Bozeman beat Helena 8-6 in the undefeated semifinal to conclude play on Friday.
"It is always awesome to get another game towards a state title," Meyer said. "We just have to play hard and keep working hard and play clean baseball. We hit the ball well today."
Meyer hit a no-doubt solo homer over the left-field wall in the fourth and was greeted by his cheering teammates at the dugout. Feralio drove in Wilcox, who reached on a walk, stole second and took third on a wild pitch for a 7-2 lead.
"That was one of the best feelings off the bat I've ever had," said Meyer, who also scored twice. "It's the best ball I've ever hit."
Wilcox scored three times and was 1 for 1 at the plate with three walks. Schaubel was 3 for 4 with a run and an RBI and Feralio was 3 for 4 with three RBIs.
Kalispell trailed 5-2 after two innings and 7-2 after 3.5. But, the Lakers kept chipping away and scored twice more in the bottom of the fourth and fifth to trail by one run before the Scarlets tacked on another run in the sixth on a sacrifice fly by Feralio that scored Meyer, who had doubled.
"I'm really proud. They fought hard today," said Hust. "That was a tough game, a really tough game. … We scrapped for that extra run going up two instead of one is a big deal."
Michael Horrell was the starting pitcher for the Scarlets and pitched the first 3.1 innings, before being relieved by Nate McDonald, who pitched 1.2 innings.
Dewar came on and pitched the final two innings for the Scarlets and protected the 8-6 lead, although Kalispell threatened in the seventh, leaving two runners on the bases when the final out was recorded.
"He (Dewar) always comes in and shuts it down for us, or he starts," said Meyer. "He's a great all-around pitcher."
Lakers starting pitcher Jack Corriveau was removed after 105 pitches and a 1-2-3 fifth inning.
Overall, Kalispell only had three hits but did walk 10 times. Three other Lakers reached on Scarlets' errors. Danny Kernan had two RBIs for the Lakers.
BASEPATHS: The game lasted approximately two hours, 43 minutes. … Miles Community College baseball coach Jeff Brabant was in the stands on Saturday. Brabant is a former head coach of the Scarlets.
Scarlets vs. Lakers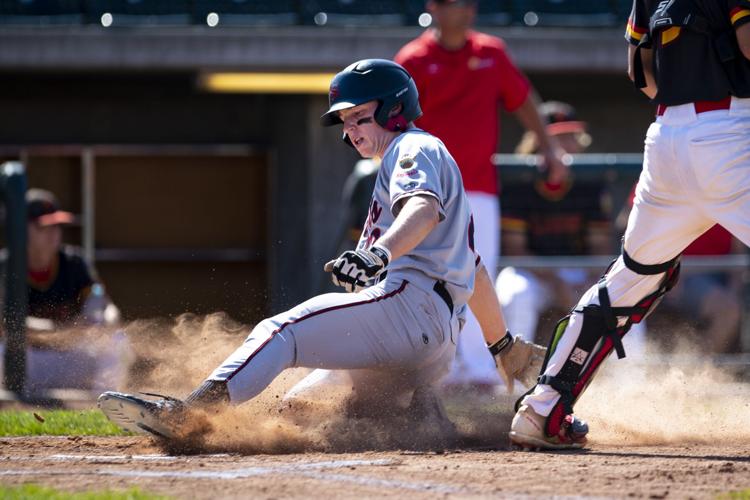 Scarlets vs. Lakers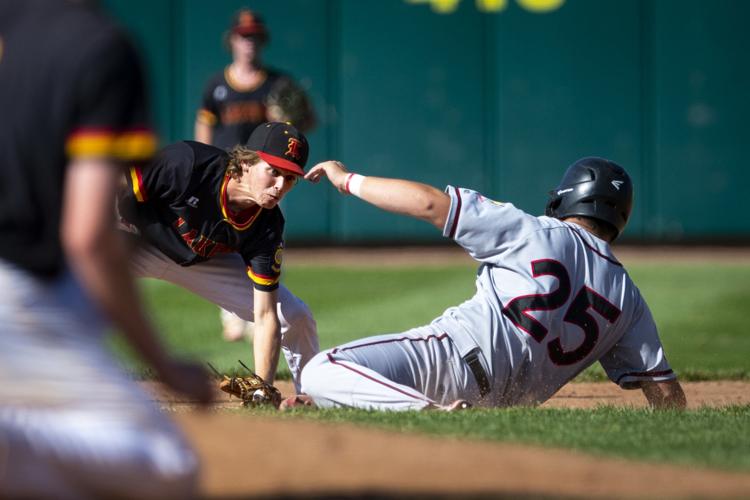 Scarlets vs. Lakers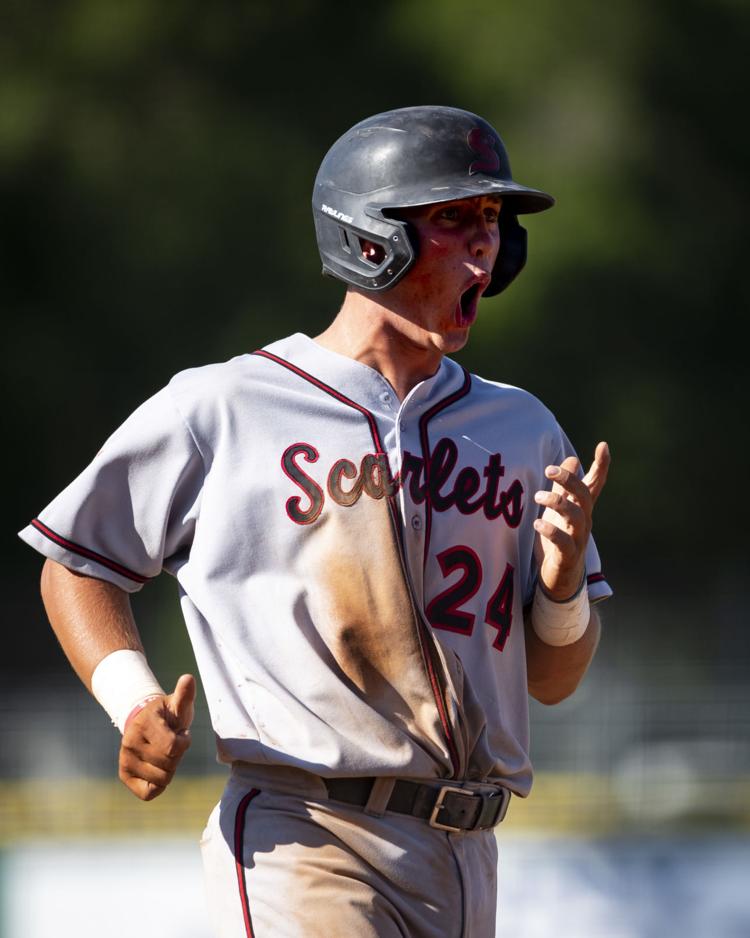 Scarlets vs. Lakers
Scarlets vs. Lakers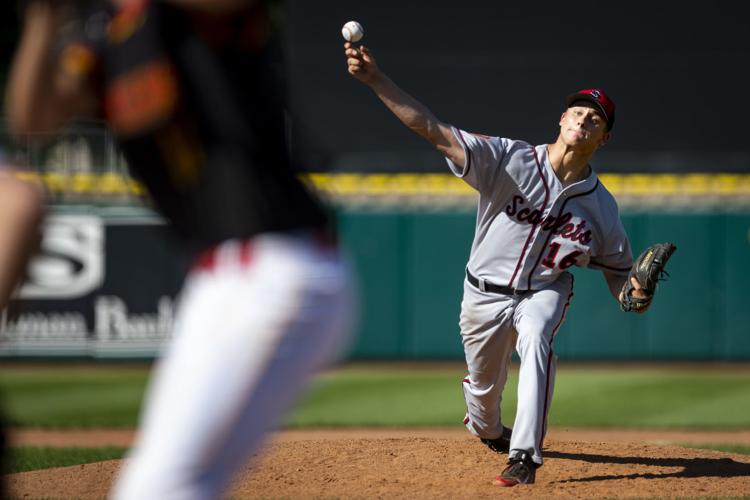 Scarlets vs. Lakers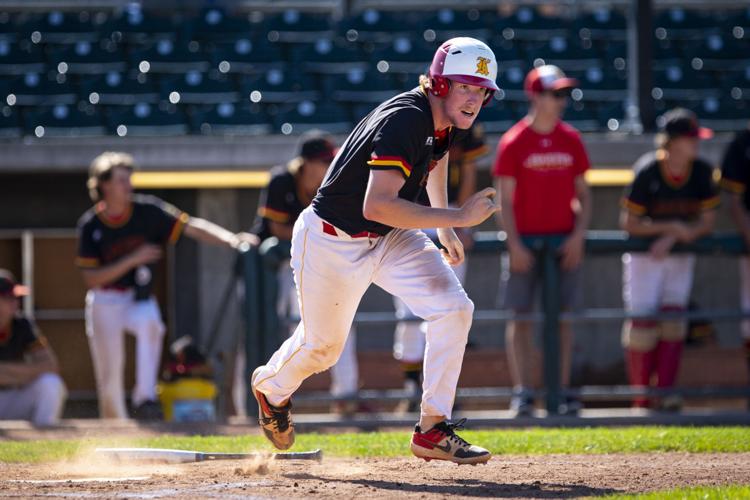 Scarlets vs. Lakers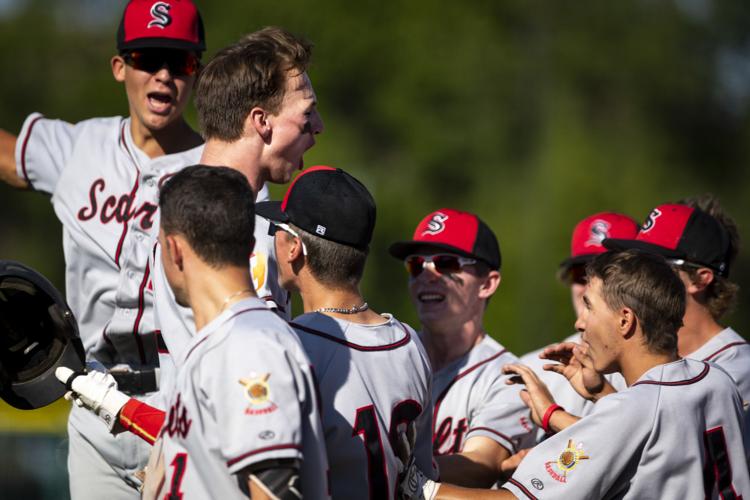 Scarlets vs. Lakers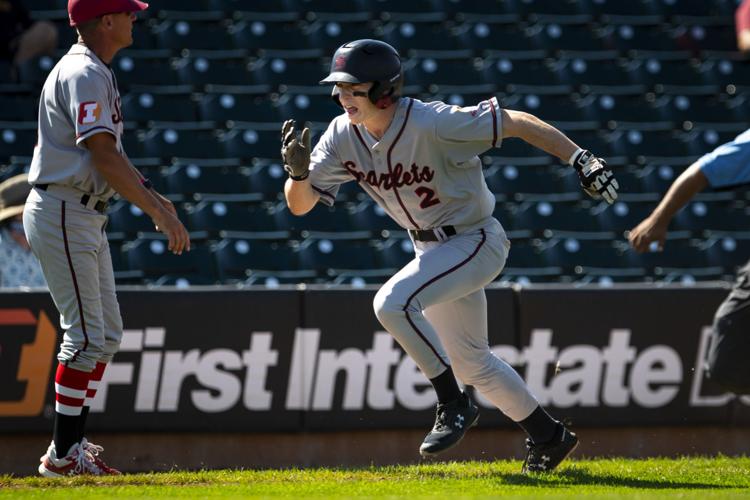 Scarlets vs. Lakers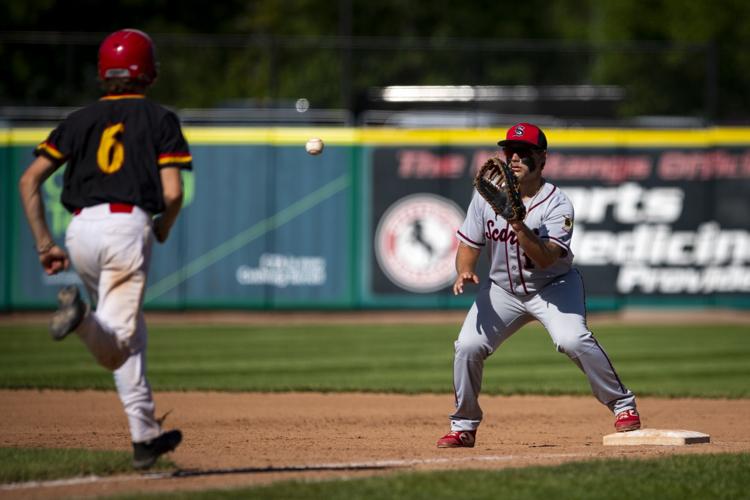 Scarlets vs. Lakers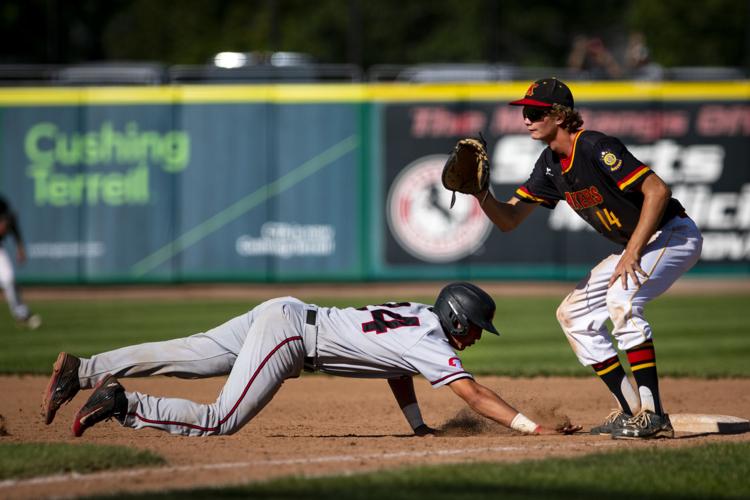 Scarlets vs. Lakers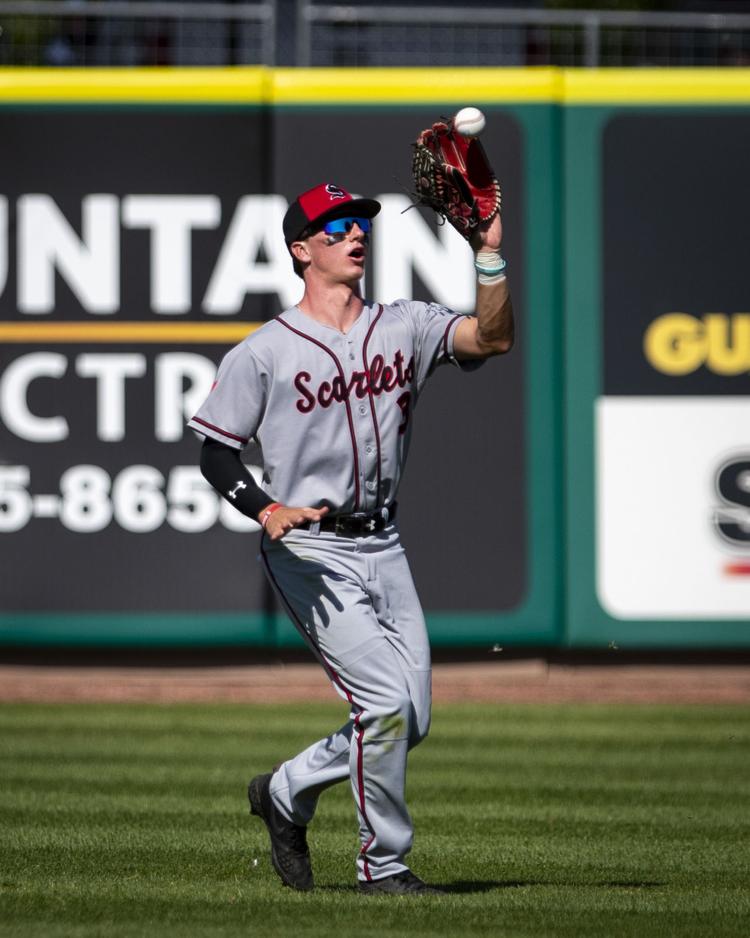 Scarlets vs. Lakers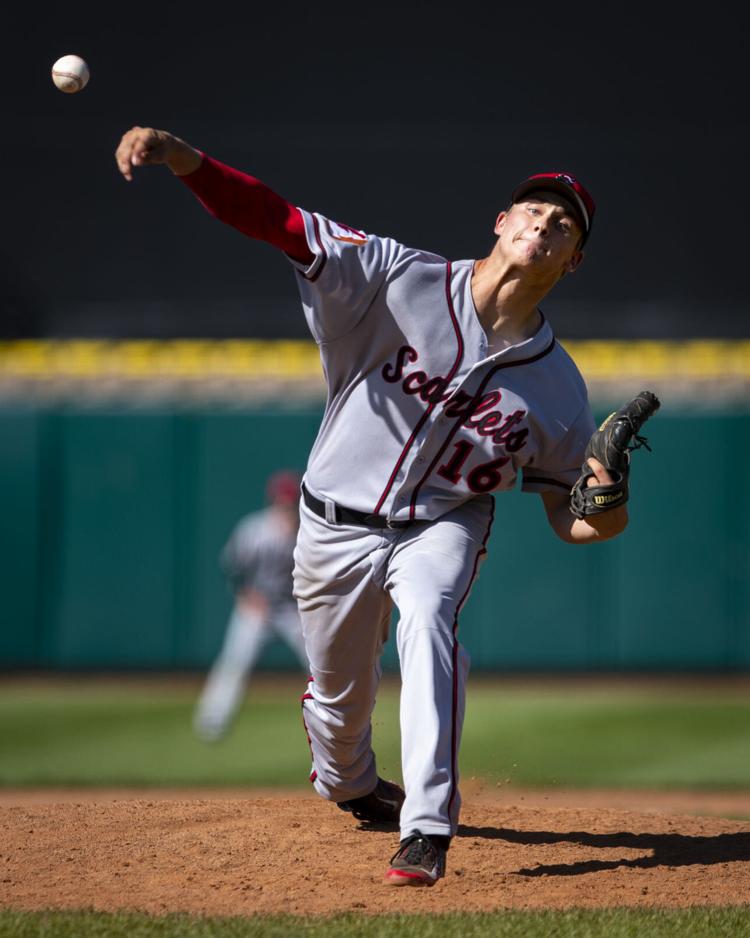 Scarlets vs. Lakers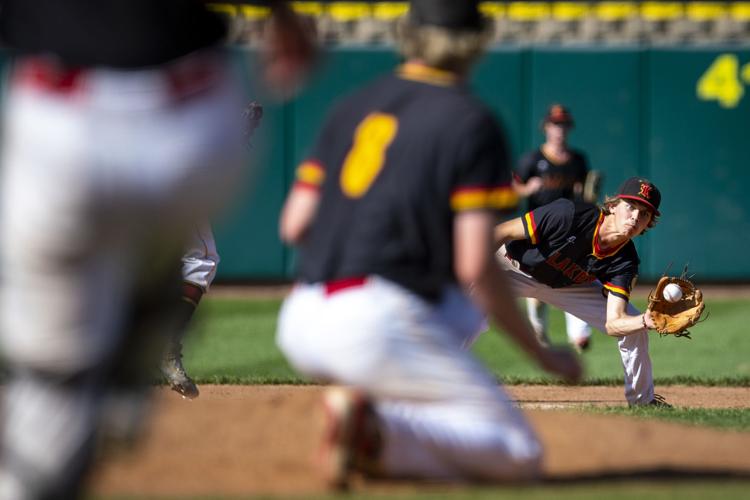 Scarlets vs. Lakers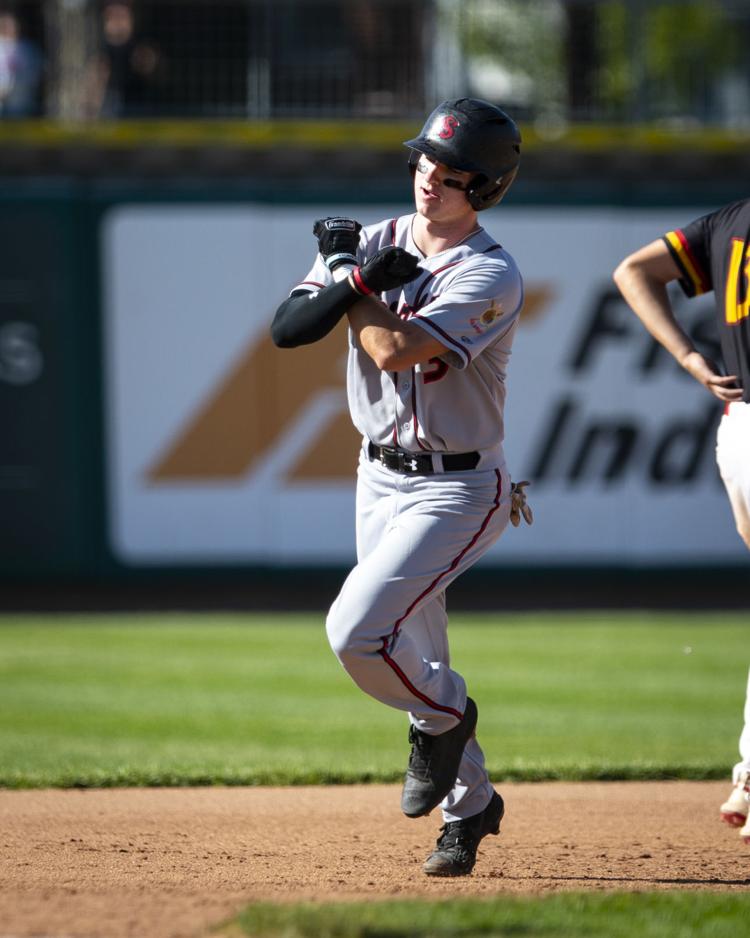 Scarlets vs. Lakers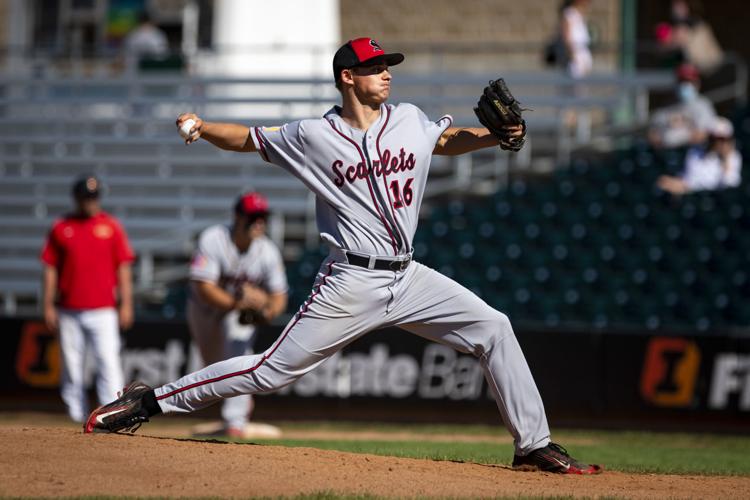 Scarlets vs. Lakers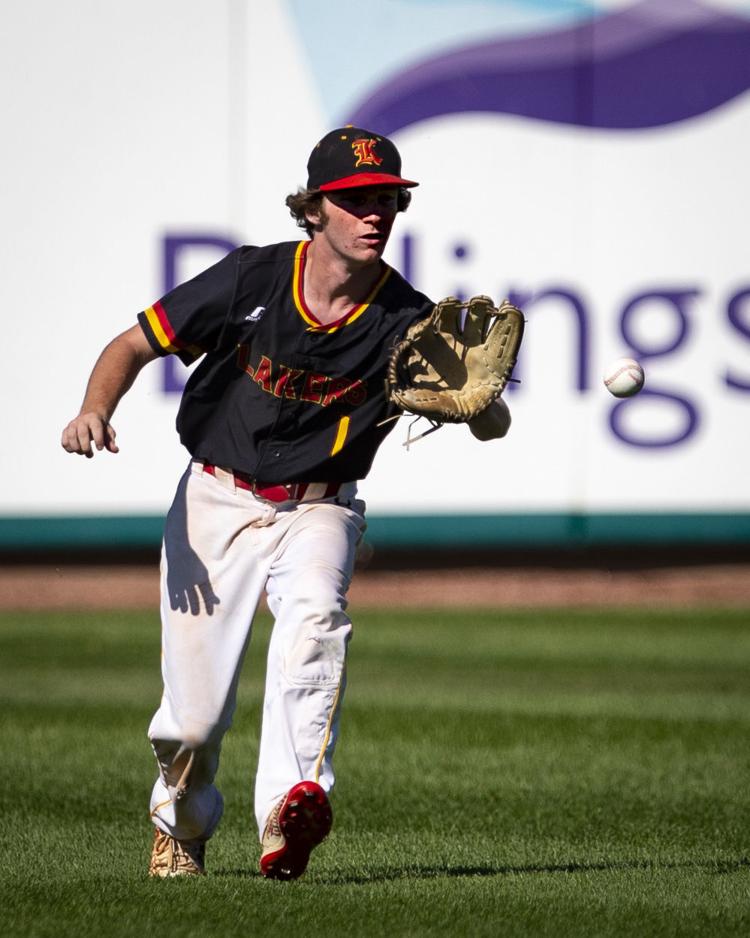 Scarlets vs. Lakers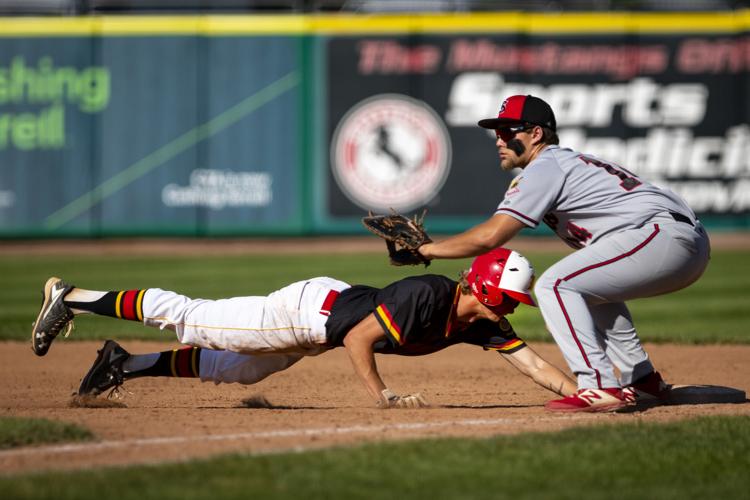 Scarlets vs. Lakers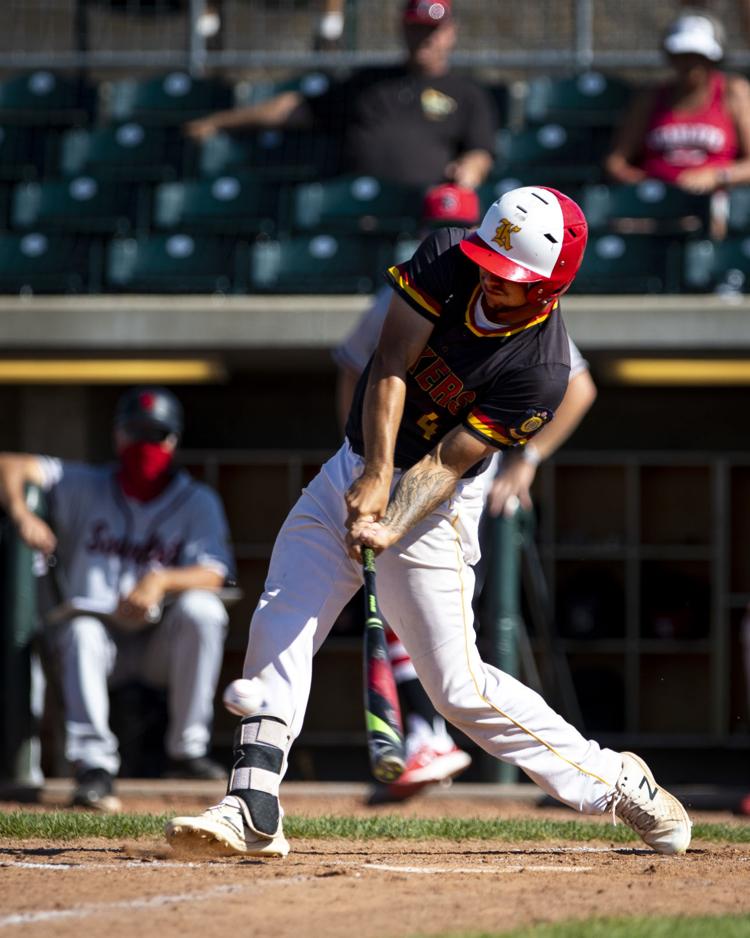 Scarlets vs. Lakers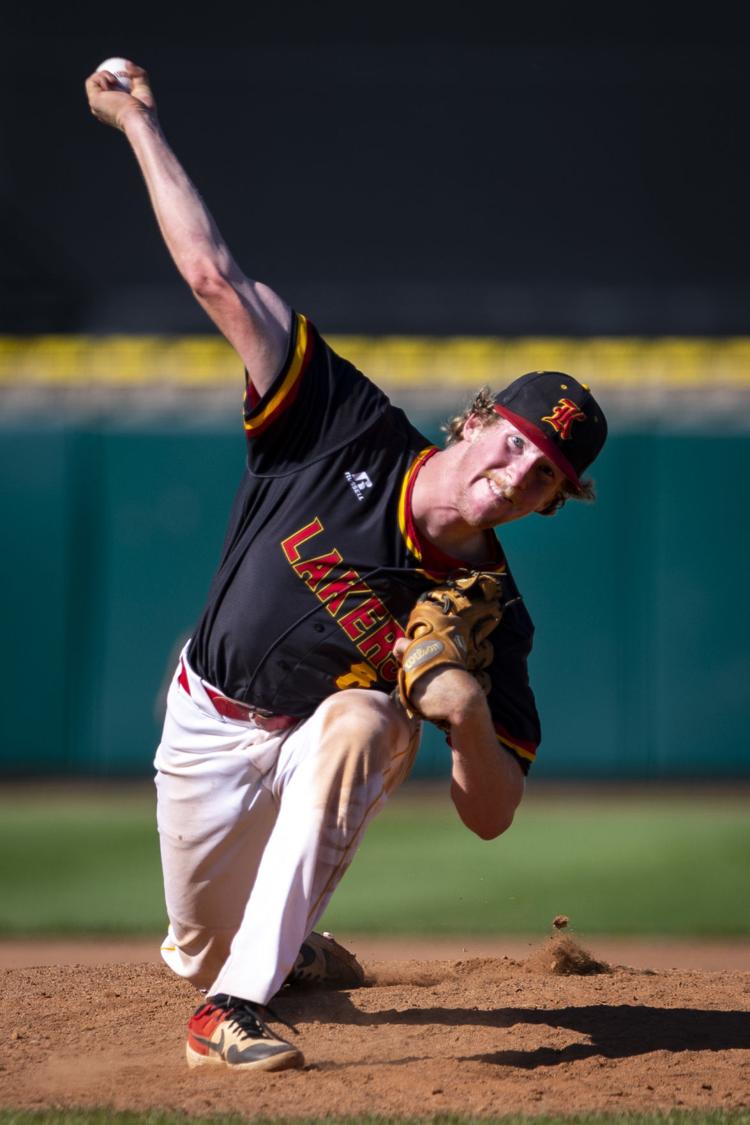 Be the first to know
Get local news delivered to your inbox!