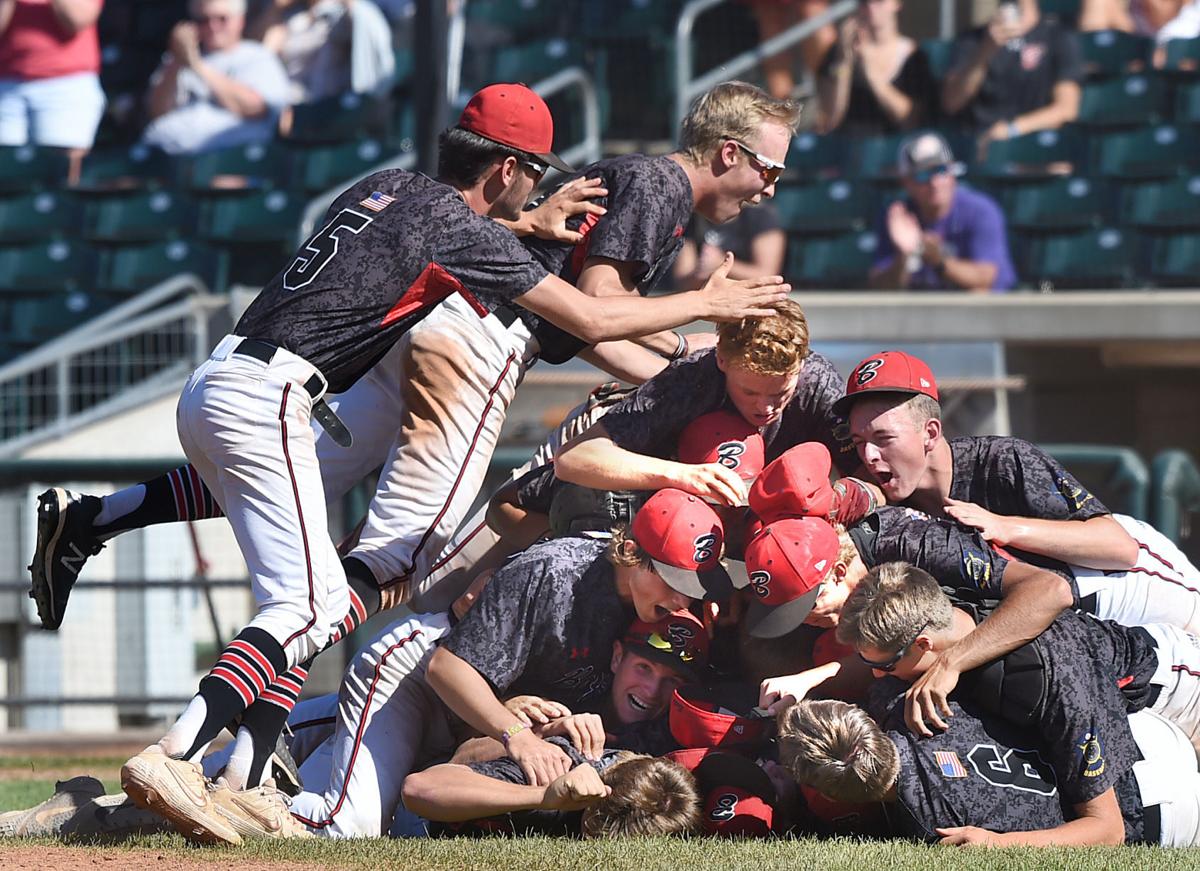 BILLINGS — A year ago, the season was in doubt.
This year, teams in Montana are already competing in American Legion baseball games.
Winning state is always the first goal, with an eye ahead to performing well at regionals and earning a World Series berth.
This season, the Class AA American Legion Baseball Montana state champion will once again have the opportunity to play at the regional tourney and shoot for a chance to play at the World Series.
Likewise, the Billings Blue Jays — after downing Lewistown for the State A title — didn't travel for the regional tourney. In Class A there isn't a World Series.
This year, plans have already been announced that the national American Legion baseball program would sanction a season and eight regionals along with a World Series.
"The big takeaway is national is in full swing. We are back to playing as close to normal as we could be," Montana-Alberta American Legion Baseball general chairman Ron Edwards of Bozeman told The Billings Gazette and 406mtsports.com. "National is back up. Team registration and everything is the same as what it used to be. They announced the regional tournaments and World Series are a go. We are pretty much back to normal.
"On April 23 we weren't sure if we would play last year. It wasn't until May we green-lighted everything and played on. This year nationals has announced all the regionals and World Series and we are looking forward to that."
This year the Class AA state tourney is set for Great Falls July 28-Aug. 1 and regionals are slated for Gillette, Wyoming, Aug. 4-8. The World Series is scheduled for Aug. 12-17 in Shelby, North Carolina.
In Class A, the North District is scheduled for Lewistown, the South at Livingston, the East at Glasgow and the West at Missoula. District tourneys are scheduled for July 22-25 and the State A tourney is at Havre July 29-Aug. 2. The Class A Northwest Regional is in Anchorage, Alaska, Aug. 6-10.
Edwards said there aren't any statewide COVID-19 restrictions regarding spectator attendance for the Montana teams, but clubs will be in communication with their local jurisdictions and health departments.
"This year is a little more relaxed," Edwards said. "We aren't totally out of the woods on all of this, but it definitely feels different this year."
Last year with the ongoing coronavirus pandemic, Montana teams were fortunate to compete in one of six states that offered Legion baseball.
At the start of last year, a baseball season that looked in jeopardy as the national governing body of American Legion baseball decided it wouldn't sponsor the season due to virus concerns came to fruition because of the hard work, enthusiasm and belief by many that a season in the Treasure State could be held.
"At the fall conference they asked me to speak about how we did it in Montana and I was happy to," said Edwards, noting six states in the U.S. played some sort of Legion ball last season. "I (told them) we started doing Zoom meetings in the spring. A huge credit goes to our Legion program at the state level and for us to go on and play at the Legion level we needed their approval.
"To their credit, we didn't have any no votes. They all said we support you and play on and we did. We made a bunch of adjustments on how we registered teams and got insurance for the guys and we adapted and made it through."
"I don't think many sports could pick up a state tournament and move it from Helena to Billings in three days like American Legion baseball did," Edwards said. "The Billings program pulled it off. It was a great, great tournament and we got through the season.
"I have to think what we did set the stage for all fall sports and set the stage to help football play. … At the end of the day, we got through it."
While the season will go on this year, the Alberta teams that compete in Montana won't be competing in the league again this season due to travel restrictions.
"We really miss those guys. We really do miss those guys," Edwards said. "They help fill out our whole schedule and tournaments and everything else. We'd love to have them back playing.
"I think the Canadian guys will play in Canada, some league, somehow. They would love to be in our league playing in Montana, it's just not happening."
While there could be some obstacles, as is the case in any competitive sport because of the coronavirus, spirits are high in Montana this April.
"We just want to play baseball," Edwards said.