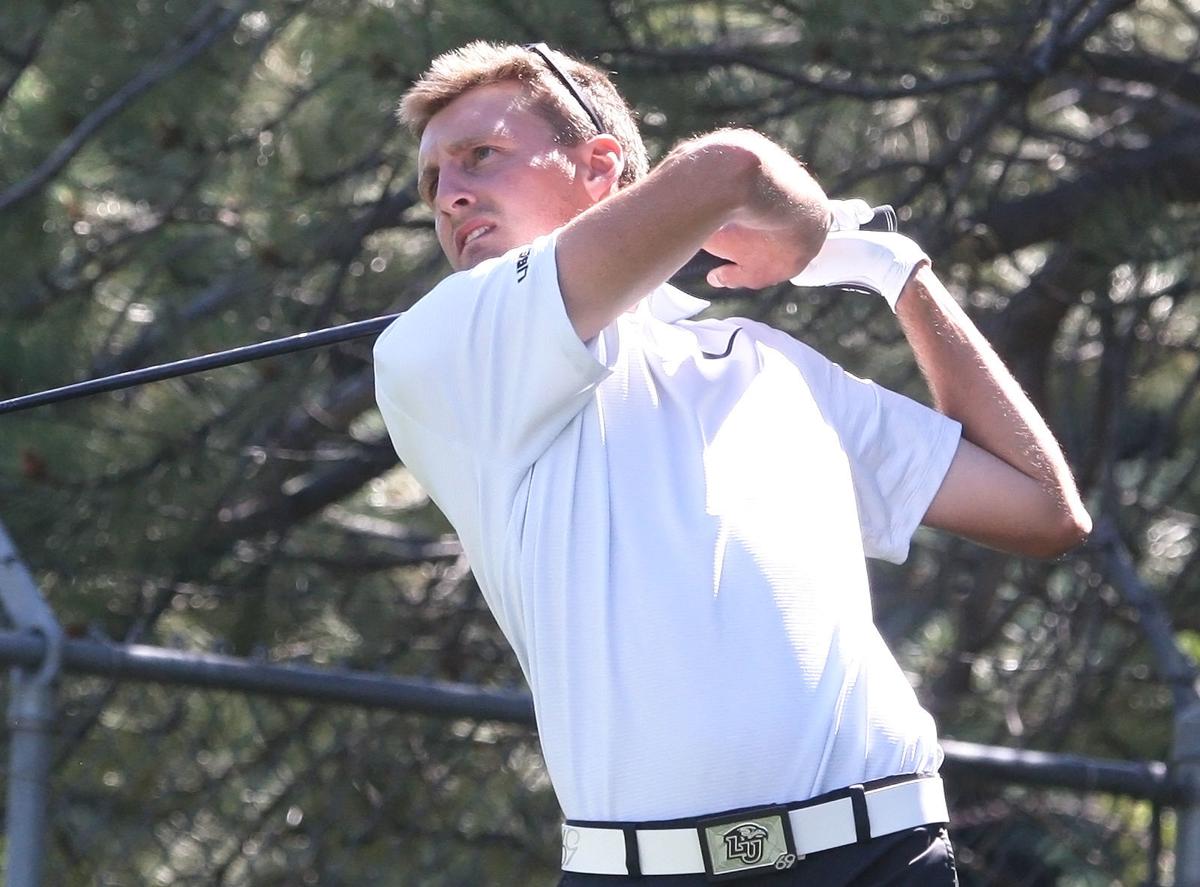 MISSOULA — Unless you've been hiding under a rock the past two months, you probably have an inkling why this year's Barnett Memorial Golf Tournament is uniquely special.
"This might be the first tournament opening after this whole thing happened, and maybe like even the first in the nation," Missoula Country Club head pro Connor Sproull said, alluding to the coronavirus pandemic.
"I think everybody is super excited. We had players waiting and seeing, then all of a sudden we had a huge run (of entries) late last week. We went from 120 to 168, so some of those that were late to the party, probably checking the forecast, they didn't get in."
The three-day tournament starts Saturday morning and concludes on Memorial Day at the Missoula Country Club.
Bob Hasquet of Missoula will have his hands full defending his 2019 title against the likes of Sean Ramsbacher, a Sentinel grad who plays for Montana Tech, and 2018 champion Payton Taylor, who finished up his college golf career at Liberty University three years ago.
"It's going to be fun," the 49-year-old Hasquet said. "I was afraid this (COVID-19) was going to wipe out the summer of golf. This is Step One of getting back to normal."
The Barnett is typically played in the spring but was moved to the fall last year because of poor course conditions. For the humble Hasquet, the move back to May means tougher competition.
"That was an anomaly I think last year with a reduced field," he said of his win. "It certainly wasn't the same as winning the normal Barnett, even though I played pretty well.
"It was less people and not a lot of the same studs. All the college kids had to go back to school so we didn't have all those flat-bellies, like we like to call them."
Special measures have been taken to assure the safety of the players this weekend. Tee times are 10 minutes part, which should result in less time standing around in close proximity.
Sproull and his Country Club staff have been working closely with the Missoula City-County Health Department.
"We're going to have some special rules and regulations and we need to make sure everyone follows those rules and nobody is out of control," Sproull said. "We will leave the pins in, with foam placed in the bottom of the cups."
Ramsbacher and Taylor are two of 25 players in this year's field that boast plus handicaps.
"Then there are another few that are zeroes (handicap)," Sproull said. "I have like 35 people that are playing at like 8 or better handicap, so it's pretty crazy."
The Barnett is a big draw for a lot of the state's best players because they're able to earn points toward making the Montana team through the Montana State Golf Association. For Hasquet, the event is a family tradition.
"I've been in Missoula since I graduated high school, either playing in it or going out and watching it," he said. "It's kind of the first big tournament of the year and the Country Club is a special place."
Notes: The Barnett will also feature a women's division and men's senior division. Son Fleck will defend her women's title from 2019 against a field of challengers that includes Montana Grizzly player Teigan Avery. Missoula's Andy Huppert will defend his men's senior title.
Bill Speltz is Missoulian Sports Editor and has served as Sunday columnist the past 14 years. Do you have a story idea? Email Bill at bill.speltz@missoulian.com.
Be the first to know
Get local news delivered to your inbox!