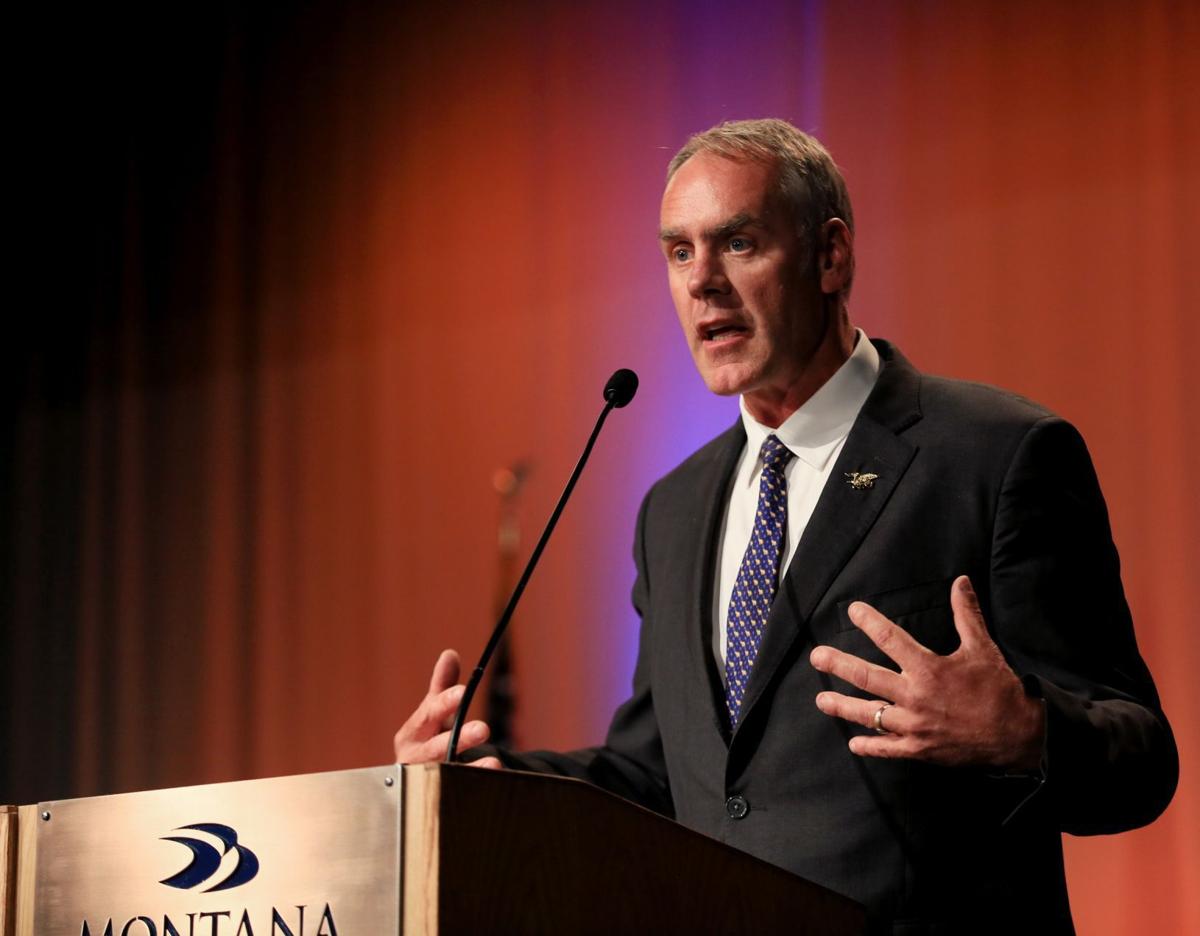 Ryan Zinke
Age and birth date: 54, Nov. 1, 1961
Education: Zinke grew up in Whitefish, and was a standout student-athlete. He was the captain of the 1980 football state champions and parlayed his success into a scholarship to the University of Oregon. At Oregon, Zinke earned All PAC-10 honors and graduated with a Bachelor of Science in Geology.
Military service: Zinke signed up for the Navy, graduating from Officer Candidate School and was selected for an elite Navy SEAL unit.  He was first assigned to SEAL Team One, then was later selected to SEAL Team Six where he was a Team Leader, Ground Force Commander, Task Force Commander, and Current Operations Officer in support of National Command Authority missions.During his 23-year career with the SEALs, Ryan earned two master's degrees, including an MBA in Finance and Master of Science in Global Leadership. 
Throughout his career, Zinke served as the Special Operations Officer in Europe, and served as the SEAL Commander of Joint Task Force TWO in support of Special Operations missions in Bosnia-Herzegovina, Croatia and Kosovo. In Operation IRAQI FREEDOM, Zinke was assigned as Deputy and acting Commander, Combined Joint Special Operations Task Force-Arabian Peninsula where he led a force of over 3,500 Special Operations personnel in Iraq. In 2006 he was awarded two Bronze Stars. 
Past employment:  After his retirement, in 2008, he began his own business consulting company where he worked primarily in the energy, technology and defense sectors. He was elected to the Montana State Senate, where he chaired the Senate Education Committee and served on the Senate Finance and Claims Committee. Zinke was elected to the House in 2012.
Family: Zinke is a fifth-generation Montanan with deep family roots in Bozeman, Glasgow, Glendive, Whitefish, and Richey. Zinke was born in Bozeman and grew up in Whitefish on the same property where his family lives today.  Zinke met the love of his life, Lolita (Hand) while he was a Naval officer and she was a public defender. The Zinkes have three children, Jennifer – who is a Navy diver and married a Navy SEAL – and two college-aged sons, Wolfgang and Konrad. They are the proud grandparents of two wonderful granddaughters, Matilda and Charlotte.
What are your top priorities?
Zinke said border security, job creation and frontier health care reforms will be among his top priorities if re-elected.
"I want to make sure health care delivery in Montana fits Montana priorities," Zinke said, adding that he wants to create a training pipeline to get more people in the medical field working in rural parts of the state.
What experience best qualifies you for the job?
Leadership is what makes him the most qualified to serve as Montana's lone congressman, Zinke said. "As a former military officer, I bucked party leadership when party leadership was wrong for Montana. And I represent Montana. I don't represent the party, I represent the state."
Zinke cited his work on border security, timber reform, the Land and Water Conservation Fund and and legislation that allows businesses and farms to expense equipment costs, known as Section 179. 
Do you support your party's nominee for president?
"I do," Zinke said. "It's time to shake it up and status quo is not working for either side. I don't agree with everything that Mr. Trump says but I can't support corruption. The system needs to be reset."
Where do you stand on gun control?
Zinke said he's a strong supporter of the Second Amendment and is endorsed by the NRA. He said that there are people who should not be allowed to have firearms, such as convicted felons, and that it's critical to ensure terrorists can't access weapons, but that guns and culture intersect differently in different parts of the country.
"What makes sense in New York City does not make sense in Montana," he said.
What is  your position on public lands issues?
"I will never agree with the transfer or sale of public lands," Zinke said. "I have voted against that along with voting for the Land and Water Conservation Fund I think 17 times. I view our public lands as sacred and access to our public lands has to be part of it because we're shutting gates, we're closing roads and the public is losing access."
Do you have any concerns about refugee resettlement?
Zinke said he has deep concerns about unvetted refugees coming into Montana and the U.S.
"I maintain the U.S. should always be a safe haven for refugees. That's part of our moral character." Zinke said his Safety Against Foreign Enemies Act, known as the SAFE Act, which requires extra vetting for refugees from Iraq and Syria, is a "very reasonable bill" and said open borders and amnesty for unvetted refugees are a threat.
Do campaign-finance laws need to be reformed?
"Yes. I think transparency is important." Zinke said he believes it's important to be able to see where groups get their money from.
How should we reduce the federal budget deficit?
Zinke said curbing the growth of government is one way to lower the federal budget deficit. He also said making it easier for banks to loan to business and reforming health care can help.
How do you balance tribal sovereignty of diverse, sometimes competing tribes, around the nation?
Zinke said the government needs to honor treaty obligations, support education on reservations and reduce dependency on drugs.
Zinke emphasized that change needs to be made locally and be culturally sensitive. Tribes need more law enforcement officers and on-reservation treatment clinics, he said.
What next steps should be taken to fix the VA?
"I think a veteran needs choice, but the choice has to work," Zinke said, calling the Veterans Choice Program "a disaster."
He said the VA has plenty of funding, but the resources are being spent on bureaucracy and not being deployed at the front line.
"We have to get back to the VA recognizing that veterans are faces and they have a military record and are not a number," Zinke said.