Butte-Silver Bow is taking its popular "Alley Rally" to different locations in the city this spring and early summer and extending hours for garbage drop-offs at the landfill.
The county has long provided large "roll-off" garbage containers at a single location in town during warmer months through its Alley Rally program. It allows people to get rid of yard waste and garbage without driving to the landfill, which is on Browns Gulch Road about 6 miles northwest of the Civic Center in central Butte.
The containers were often placed just north of the Civic Center but were moved to a spot near George Street and Kaw Avenue last year. The site was open 10 hours per day, seven days per week through early August.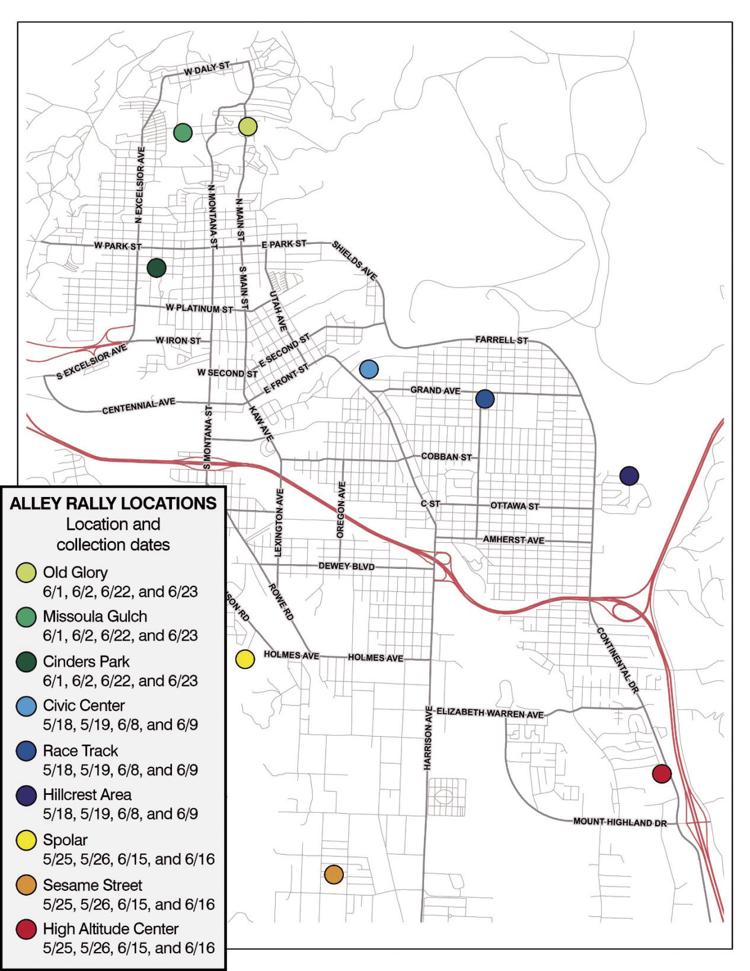 To give people more options this year and to save tax dollars, the containers will be moved to different sites and will be manned and open only on Fridays and Saturdays.
The first two days — May 18 and 19 — they will be near Hillcrest Elementary School off of Continental Drive, the Civic Center, and Race Track off of Grand Avenue.
On May 25-26, they will be near the Spolar addition off of South Montana Street, the High Altitude Center off of Continental Drive, and off of Sesame Street between South Warren Avenue and South Arizona Street.
On June 1-2, they will be in the north part of town at Cinders Park, the Old Glory mine site and at Missoula Gulch — the latter two locations a bit south of Walkerville.
They will then rotate back to the first three sites on June 8-9, the second three on June 15-16 and the third locations on June 22-23. The program will end after that.
John Moodry, assistant director of the Community Enrichment Department, said the rotating locations will be more convenient to residents in those areas of town. And having them only on Fridays and Saturdays will save costs.
The county started the program years ago only for grass clippings, tree branches and other yard waste in the spring, Moodry said, "but it has become much more than that."
When the program ends in late June this year, he said, "You have to take the 10-minute drive to the landfill."
But the county has added convenience there, too.
The landfill is open seven days a week from 8 a.m. to 5:30 p.m., and from now through October, people can drop off household garbage from 5:30 p.m. to 8 p.m. at an after-hours site on the other side of Browns Gulch Road. Loads going to the landfill must be covered.
The county is also offering large garbage containers for neighborhood cleanup efforts. Arrangements can be made by calling Moodry at 406-497-6525.
"All they need to do is call us and we'll make sure it is there," he said.
The landfill is just north of Rocker, about 1 mile from the Interstate 90 Rocker interchange, at 121074 North Browns Gulch Road.
It is closed on all government holidays: New Year's Day, Martin Luther King Jr. Day, President's Day, Memorial Day, Independence Day, Labor Day, Columbus Day, Veterans Day, Thanksgiving and Christmas.