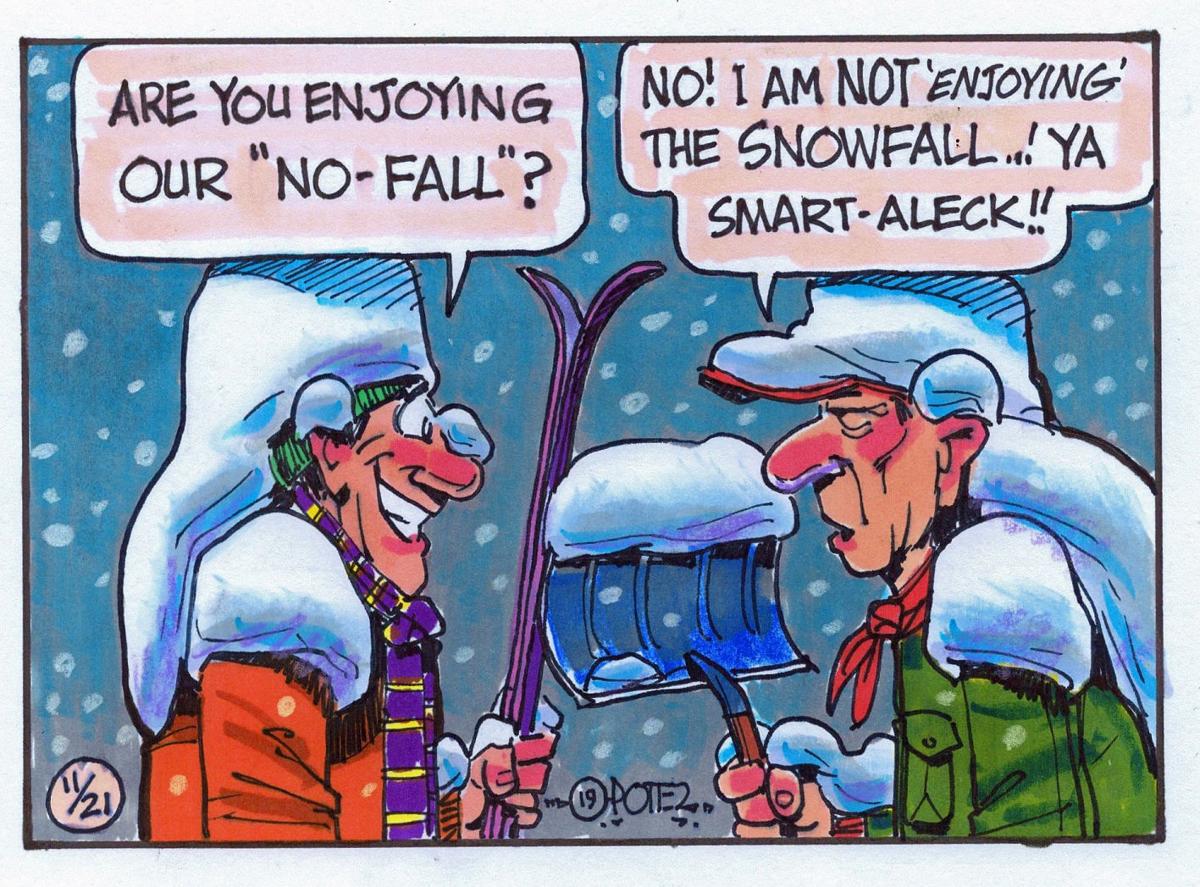 It sure has been a cold and snowy fall, which is good for skiers, snowboarders and snowmobilers, but not much fun for those who have to shovel their sidewalks or driveways.
Although it may seem pretty cold now, thousands of years ago Montana and Wyoming were much, much colder. It was so cold that large parts of the states were buried under huge blocks of ice, called glaciers. Glaciers are made when more snow falls than melts.
Scientists have different names for periods when these glaciers grew very large. About 151,000 to 160,000 years ago was the Bull Lake glacier period. It is named after the place where the first evidence of this was discovered, at Bull Lake near Pinedale, Wyoming.
The Bull Lake glacier period was followed by thousands of years of warmer weather. That ended when the Pinedale glacier period began about 30,000 years ago. That cold spell lasted until about 13,000 to 14,000 years ago in this area of the Rocky Mountains.
As the huge glaciers grew and then shrunk, they helped carve many of the mountains and valleys we now see. They also created huge lakes. The icy dams would eventually break, allowing the water to rush out and dig dramatic canyons and spread huge boulders far away from the mountains where they were formed. These large boulders are called glacial erratics. The word "erratic" comes from the Latin word "errare," which means to wander.
So the next time someone complains about the cold and snow, tell them it could be much worse. Tell them that at one time the ice and snow were so thick that they covered the tops of the Rocky Mountains in some places.
Be the first to know
Get local news delivered to your inbox!