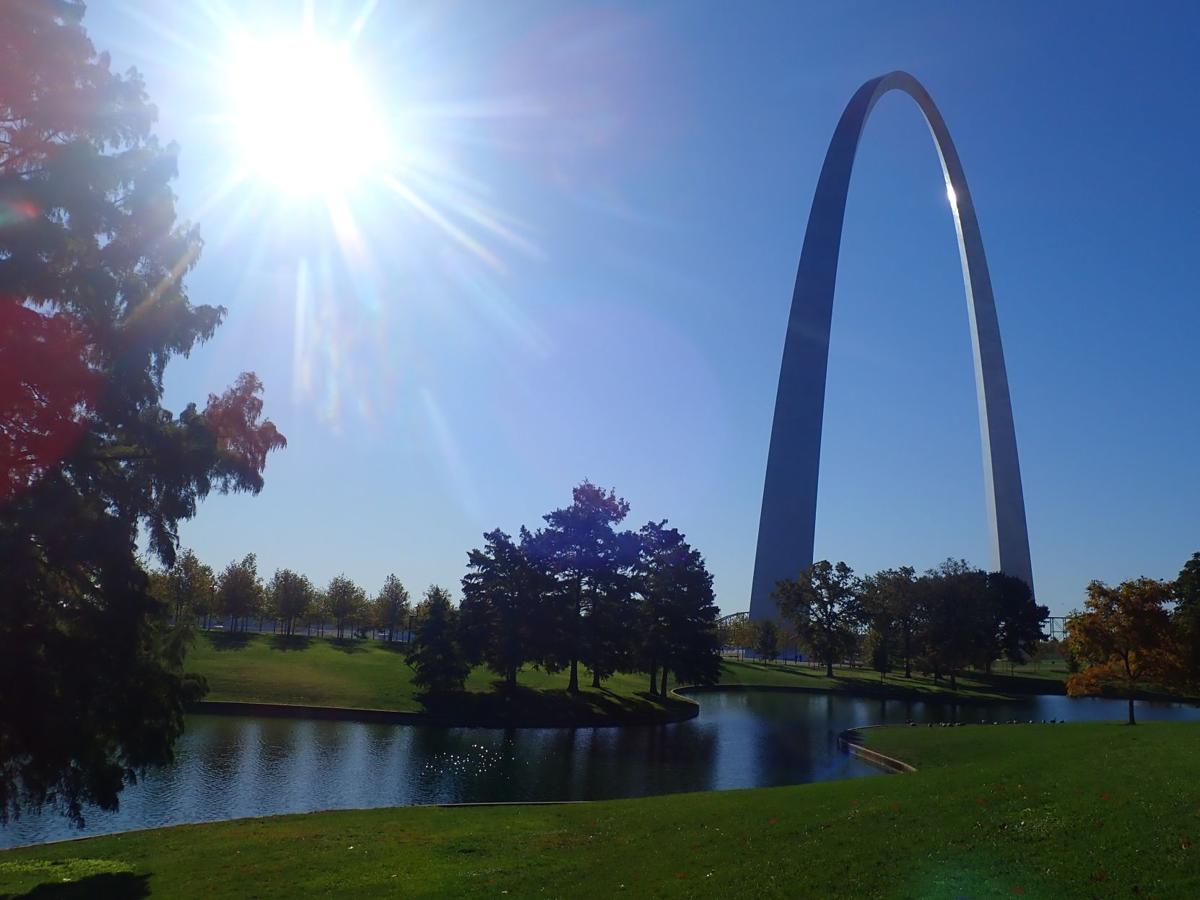 "We left our establishment at the mouth of the river du Bois or Wood river, a small river which falls into the Mississippi, on the east-side, a mile below the Missouri, and having crossed the Mississippi proceeded up the Missouri on our intended voyage of discovery... The day was showery and in the evening we encamped on the north bank six miles up the river. Here we had leisure to reflect on our situation, and the nature of our engagements: and, as we had all entered this service as volunteers, to consider how far we stood pledged for the success of an expedition, which the government had projected; and which had been undertaken for the benefit and at the expence of the Union: of course of much interest and high expectation."
—Patrick Gass, May 14, 1804
The Lewis and Clark Expedition started a year before it began. Meriwether Lewis immersed in crash courses in Philadelphia for medicine, botany, zoology, and surveying, plus he learned how to take celestial observations necessary to determine latitude and longitude. He oversaw construction of the keelboat and engaged in the biggest shopping trip in then-American history. Lewis and Clark independently recruited men for the expedition and migrated slowly westward. However, they were not allowed to cross west of the Mississippi, since the Louisiana Purchase had not yet transferred from Spain to France to the United States. The expedition wintered over at the starting gate, building a small fort named Camp Dubois on the Wood River in today's Illinois, officially launching the Corps of Discovery on May 14, 1804.
While they sat at the starting line, our Missouri River Corps of Rediscovery stalled near the finish line, camping for three days in St. Charles to wait out a storm. Bedded down in our tents below the Boat House Museum, people passing by wouldn't have known we were there. However, someone encountered an overly friendly puppy and dog-napped Jubilee as a lost dog. Chris spent the following day at a coffee shop searching online lost pet notices and fortunately got her back. She was dog-napped again a day later, only minutes after being released to run off her pent-up puppy energy. Chris paid $35 to retrieve her from the pound, following up with a dog tag and phone number on her collar.
Scott's girlfriend Margie flew in from Colorado and joined us as we paddled out of St. Charles, doing an easy 25-mile day to Columbia Bottom, only 3.5 miles from the end of the Missouri River.
Our final day of paddling was largely symbolic. We awoke to heavy frost, a sure sign to wrap up the trip. We paddled out into the chilly morning, soon reaching the confluence where the Missouri joins the Mississippi. There isn't any significant turbulence where the waters merge, just two great rivers flowing together like a slow-moving lake.
The Lewis and Clark Expedition continued fifteen miles down the Mississippi to end their 28-month expedition at St. Louis on September 23, 1806. We followed their lead, paddling to the Gateway Arch, the iconic symbol of St. Louis. Conceived in the 1940s and completed in 1965, the 630-foot-tall stainless steel arch was created as a "memorial to the men who made possible the western territorial expansion of the United States, particularly President Jefferson, his aides Livingston and Monroe, the great explorers, Lewis and Clark, and the hardy hunters, trappers, frontiersmen and pioneers who contributed to the territorial expansion and development of these United States." In today's more politically correct terms, that would make it a monument to colonialism and the subjugation of Native American peoples.
That's the great challenge in celebrating American history. Thomas Jefferson and William Clark both owned slaves, and Meriwether Lewis supervised slaves on his mother's plantation. All three men helped bring about the subjugation of Native Americans, especially William, who continued the work of his elder brother George Rogers Clark to ethnically cleanse Indians from all lands east of the Mississippi. We cannot and should not bury our history, but we can own it and re-interpret it.
I grew up with Montana history where General George Custer was slaughtered by wild Indians at the Custer Battlefield National Monument, otherwise known as "Custer's Last Stand." In a re-appraisal of our history, Congress renamed the site as the Little Bighorn Battlefield National Monument in 1991. The revamped park includes a memorial to the Indians who fought and died there, as well as a telling of their side of the story. Piece by piece we are telling a more authentic narrative of our history, and that is an achievement to be appreciated and honored.
In St. Louis, the Jefferson National Expansion Memorial was renamed Gateway Arch National Park in 2018. We planned our arrival for Sunday, the least busy day to mingle with the big ships in the Port of St. Louis. Headwinds kicked up turbulence, aggravated by passing barges, but manageable overall.
Waves threatened to batter the canoes against the flooded stairway at the Arch, so we paddled another quarter-mile downriver to a boat ramp. We completed our journey on November 3rd, 2019, five months after leaving home.
Many people are under the illusion that we worked hard and suffered greatly on our expedition. I would describe the experience as akin to turtles drifting down the river on a log. John, Chris, and I had extensive prior expedition experience. Scott seemingly gained the most from the journey, transitioning from an office cubicle to canoe to a new life of adventure. For all of us, it was a great privilege to paddle through the heart of America, see beautiful scenery, study our history, and meet some of the nicest people on the planet.
The Missouri River Corps of Rediscovery joins a surprisingly short list of all known Missouri River expeditions since 1962, maintained as a database by Norman Miller of Livingston, Montana at www.missouririverpaddlers.com. Thank you for reading along and being part of the journey!
Thomas J. Elpel lives in Pony, Montana. He is the author of Green Prosperity: Quit Your Job, Live Your Dreams. Go to www.Elpel.info to learn more about Tom's books and the Missouri River Corps of Rediscovery.
Be the first to know
Get local news delivered to your inbox!