LIVINGSTON — The Absaroka Mountains offer a pleasant view to the southeast while the Yellowstone River rambles to the west at Myers' River View Trail.
Located on the northeastern end of Livingston, the trail is quickly accessible from Interstate 90 by taking Exit 337. Or drive through town along Park Street and cross the Yellowstone River on Veterans Bridge. The parking area is on the south side of the road. Pets are allowed.
The mile-long graveled walking paths, completed in 2012, are decorated with stone nooks and sculptures that are also visited by deer and songbirds. Interpretive signs help educate visitors about the local wild residents. Winding through the willows is a short trail to the Yellowstone River just under Veterans Bridge. Or keep walking south along the densely wooded side channel of the river.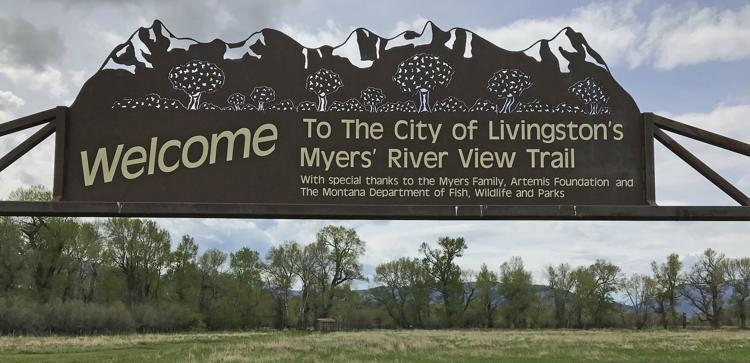 Truly a cooperative project, the park is the result of work by the city of Livingston along with grants from Montana Fish, Wildlife & Parks' Recreational Trails Program and a donation from the Kodak Foundation. The Artemis Institute built the trail and all of the unique benches and natural features. The Myers family supplied the land that abuts a photogenic farm.
The half-mile Alpenglow Trail connects the Myers' River route to Livingston Healthcare, providing a path for those visiting patients or patients looking for some fresh air and rehab.