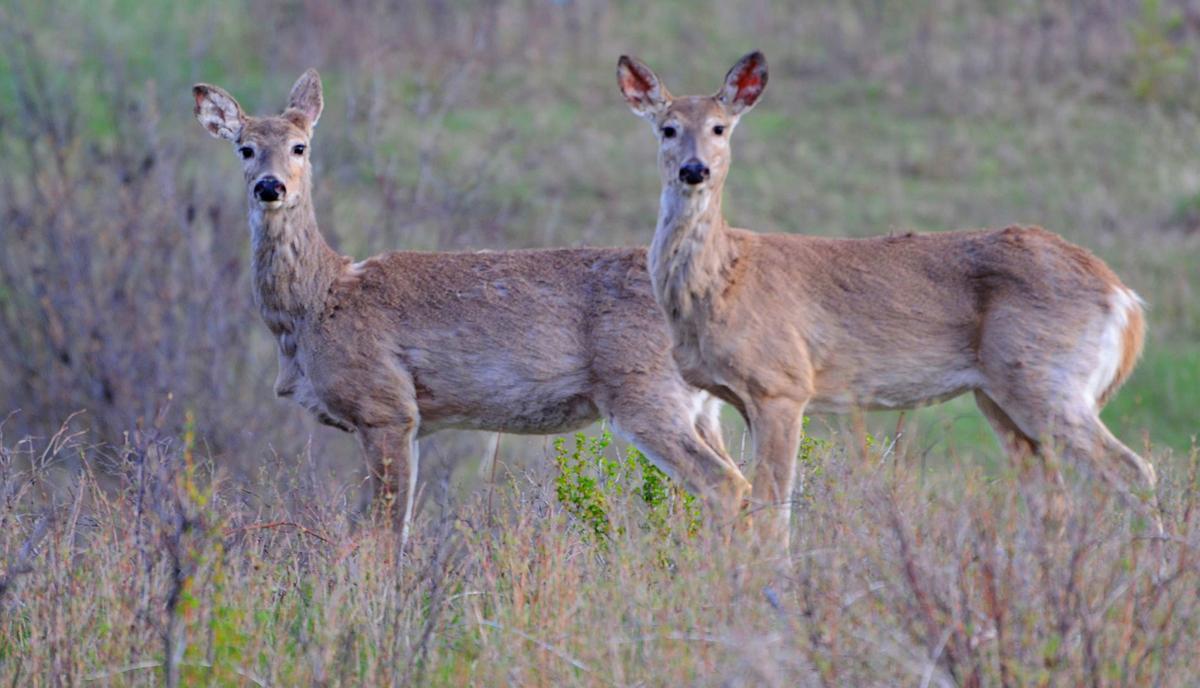 A late season hunt for whitetail deer in southwest Montana that ended on Feb. 15 resulted in 52 out of 305 deer testing positive for chronic wasting disease.
The hunt and subsequent testing "further improved biologists' understanding of CWD distribution and prevalence," according to a Montana Department of Fish, Wildlife & Parks press release.
The hunt began on Dec. 15 in nine districts where whitetail populations on some private lands are high. CWD is an always fatal disease that can be spread through contact with bodily fluids, one reason that wildlife managers wanted to thin the number of deer in the area to reduce the chances of possible contact.
"Hunting District 322, where CWD prevalence was believed to be especially high, produced 211 samples during the management hunt, and 51 of the samples — 25% — were suspect or positive for CWD," according to FWP. "CWD was also detected during the management hunt in one sample from Hunting District 326."
The agency's goal is to keep CWD prevalence in wildlife below 5%. The neurological disease can also infect moose and elk.
Going into the hunt, FWP biologists knew the infection rate was especially high in HD 322, more than 21% districtwide and up to 50% in one portion of the area. The district is located between the Beaverhead and Ruby rivers south of Twin Bridges. HD 326 has even worse infection rate, estimated at 40%. This district is just south of HD 322 and stretches between Blacktail Deer Creek to the west and the Ruby River to the east.
"When combined with samples taken during previous general hunting seasons, FWP staff have observed CWD prevalence rates of 3% in Hunting District 320, and 13% in Hunting Districts 324 and 326," FWP said. "CWD has not been detected in hunting districts 325, 329, 330, 331 and 340."
These five districts where the disease has yet to be found border the infected areas to the west and north. The exception is HD 330, which is bordered to the west by the Ruby River and to the east by the Madison River. The district is south of Virginia City.
Since CWD was first detected in Carbon County in 2017, it has now been identified in 18 of Montana's 56 counties.
"Montana's annual deer harvest survey and population trend surveys, once completed this spring, will provide information on how much the management hunt helped reduce white-tailed deer densities in this area, where thousands of white-tailed deer are counted each year," FWP said. "Those portions of white-tailed deer infected with CWD are contiguous with white-tailed deer and moose throughout the Ruby, Jefferson, Beaverhead and Big Hole valleys. They are seasonally connected to migratory populations of elk, moose and mule deer."