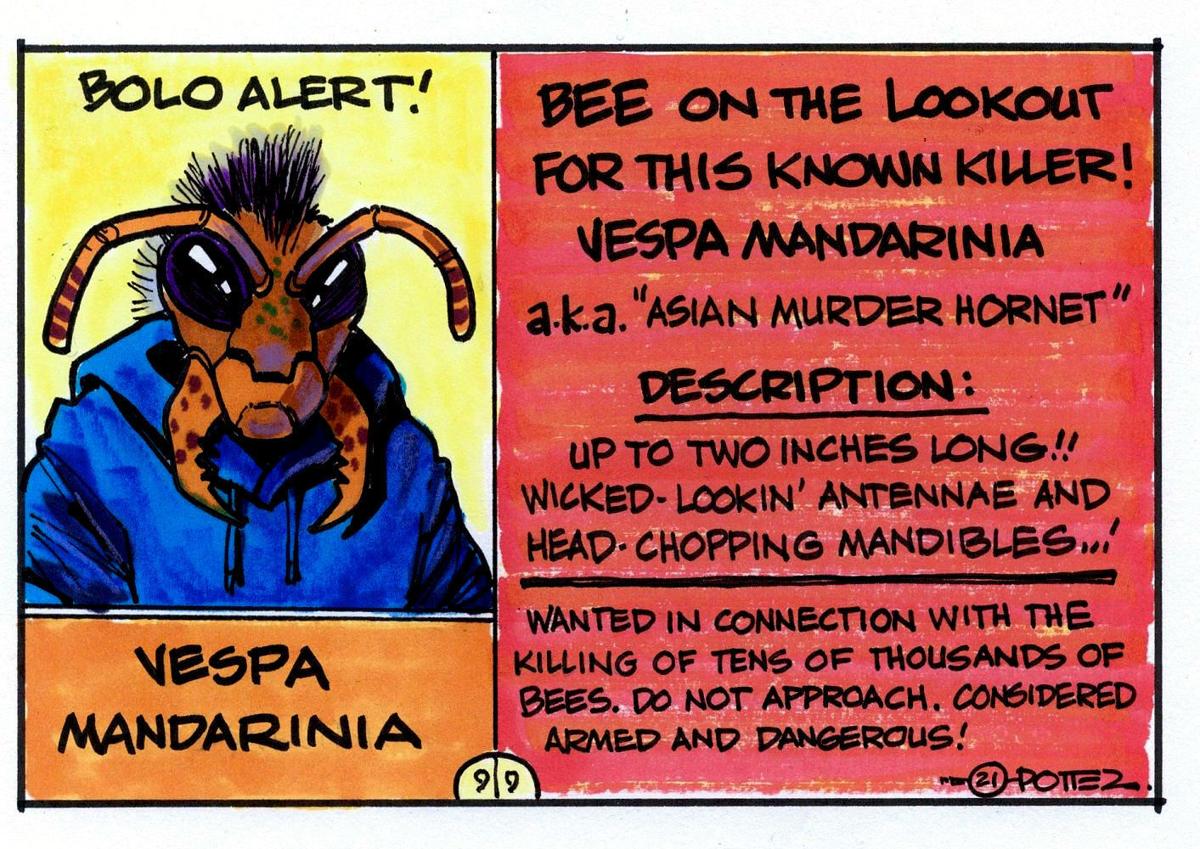 Asian giant hornets, also known as murder hornets, have captured some attention after showing up in the United States about two years ago.
Because they will kill native bees, the flying insects have also attracted the attention of scientists. A group of researchers from Montana State University recently had their hornet study printed. The study looked at areas across the Pacific Northwest to find the places most at risk of an Asian giant hornet invasion.
Turns out, Lewis and Clark County in Montana was one of the top spots. The reasons why included lots of forest cover where the hornets like to live, along with many apiaries, which are places where bees are kept.
Lewis & Clark was the only Montana county deemed "high risk" along with one county in Idaho, nine in Washington and 12 in Oregon, according to an MSU story.
The Asian giant hornet is the largest in the world, measuring up to 2 inches long. It can look like other insects native to North America, including the Western and Eastern cicada killer. The giants are much larger than yellowjackets, which are common in Montana and only measure about a half-inch long.
"When the hornet was first found in the U.S. and reported in the media, there were reports from people all around the country claiming that they were finding them," said Erik Norderud, who helped write the report. "The interest and enthusiasm is great, but there are many native lookalikes which are important to the local ecosystem. Most importantly, I hope this publication will increase awareness of the threat Asian giant hornets can pose to essential pollinators in the U.S."
Murder hornets were first detected in North America in Vancouver, British Columbia, and later in Whatcom County, Washington in late 2019. There have not yet been any confirmed sightings of the hornets in Montana. 
"Asian giant hornets typically feed on insects, sap and soft fruits, but they are known to attack and kill beehives in the late summer and early fall when developing males and future queens need protein," Norderud said.