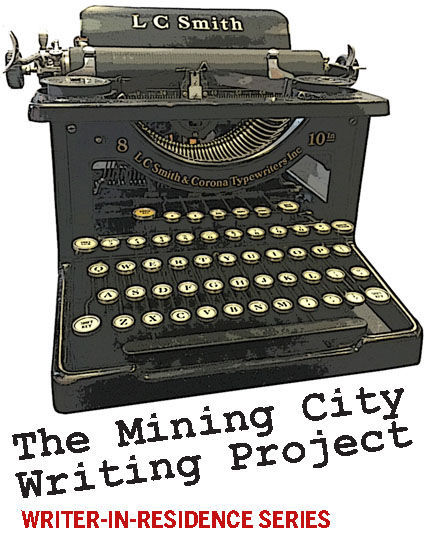 In the woods and on the bike paths of southwest Montana, something quiet this way comes. It's the whir of an e-bike. But as the bikes grow in popularity around the state and around the West, they're sparking questions about their proper place within Montana's natural areas.
An e-bike, short for electronic bike, is a bicycle that is assisted or powered solely by an electric motor. They range from city bikes used for commuting, to e-mountain bikes, or e-MTBs, that offer a boost on backcountry trails.
"We've definitely been seeing an increase in e-bike use across the forest," said Rory Glueckert, forest recreation program manager for the Helena-Lewis & Clark National Forest, echoing the observations of officials elsewhere, including on Butte-Silver Bow trails.
E-bikes were thrust into the limelight just before Labor Day this year when David Bernhardt, Secretary of the Interior, issued a controversial order that could open large amounts of public land in the West to them. Bernhardt directed land agencies he oversees — the Bureau of Land Management, the U.S. Fish and Wildlife Service, the Bureau of Reclamation and the National Park Service — no longer to define e-bikes as off-road motorized vehicles. The order told managers to allow e-bikes where other bicycles are allowed, such as non-motorized trails. Agencies were also directed to draw up further guidelines for the public.
There are three classes of e-bikes, each offering increasing amounts of power and speed. Some can assist a rider up to 28 miles an hour. Bernhardt's order drew no distinctions.
The goal of the order was "to increase recreational opportunities for all Americans, especially those with physical limitations," Bernhardt wrote.
At Yellowstone National Park, e-bikes are now allowed everywhere traditional bicycles are allowed, and will be managed in the same way, officials there said. E-bikes are not allowed in areas managed as wilderness, nor on winter snow roads, the park said. Although one class of e-bikes has a throttle and can be ridden without pedaling, like a motorbike, the park service has said this is illegal to do, except on park roads. It is unclear how the park service could enforce this.
The Forest Service, which is part of the Department of Agriculture and not affected by the August order, still considers e-bikes motorized vehicles. Their use is prohibited on non-motorized roads and trails in the national forests and grasslands, the Forest Service said. But the Helena-Lewis & Clark National Forest does have roughly 2,545 miles of roads and 813 miles of trail where e-bikes are allowed, a spokesperson said.
E-bike rules are similar for the 3.3-millon-acre Beaverhead-Deerlodge National Forest. More than 5,600 miles of roads and more than 1,000 miles of trails are open to motorized use, which includes e-bikes. The bikes can also be used to access designated dispersed campsites. They are not permitted anywhere else in the forest, and cannot travel beyond gates or barriers.
Maps of motorized use routes on the forests are available at numerous national forest offices and local ranger districts, or on the "Avenza" map app. 
E-bikes are not allowed in federally-designated wilderness of any kind.
While there is some talk the Forest Service's stance toward e-bikes in the backcountry will change, don't expect to see any change very soon. Longstanding national regulations governing how travel is managed on national forests would have to be changed first.
That said, e-bikes have been allowed on non-motorized areas in national forests in a few places already, including at Mammoth, Calif., and on some trails around Lake Tahoe, sparking controversy.
Montana State Parks, caught a little off guard by the quick rise in popularity of e-bikes, has no policy on e-bikes but is about to form a committee to draft a policy on where the bikes can, and can't, go on state park lands, said Beth Shumate, administrator of Montana State Parks.
Butte is still waiting for the e-bike wave to fully arrive. At Uptown's Derailed Bike Shop, owner Sara Dennehy said she has sold only one e-bike, which her shop special-ordered for a customer. But they are likely coming. Nationwide, the popularity of e-bikes is booming.
E-bikes are the fastest growing segment of the U.S. bike market, according to the NDP Group, a market-research firm. Though e-bike's share of the market remains small, it tripled in the past three years, to about six percent.
You have free articles remaining.
Bicycle manufacturers are particularly excited about them, since they tend to have higher price tags, and interest in them is happening at a time when sales of conventional road bikes are falling. As a result, bike makers are heavily marketing them. An industry group called the People for Bikes Coalition, consisting of e-bike makers, bike shops and others, is working with both state and federal governments to try to get more access for e-bikes, including on public lands.
The appeal of an e-mountain bike is obvious as soon as you hop on one, said Matt Johnson, manager of Derailed. "They're a ton of fun," said Johnson. "You can go further quicker, essentially. If you only have the endurance to go up that trail in an hour—with an e-bike maybe you can do it three times." While Johnson, a bike racer, doesn't own one, he probably would if he could afford it, he said. "I'm 100 percent for e-bikes."
Proponents also often cite the bikes' ability to be an "equalizer," allowing, for example, an older biker who might have health issues get back on the trails, or giving a less-fit spouse the ability to keep up with a hard-charging companion.
"They usually come back with a huge grin on their face because they were able to keep up with the rest of their more enthusiastic family members," said Rob Funderburk, the shop manager at Bangtail Bikes in Bozeman.
"There's a lot of feel-good stories around the bikes, certainly," said Dave Wiens, executive director of IMBA, the International Mountain Biking Association. The group is supportive of Class I e-bikes, the lowest level of e-bikes, so long as they do not impede or threaten access by traditional mountain bikers.
Several fears do surround e-bikes in the woods—that they are noisy and they cause more accidents. In one county's experience, though, those concerns haven't been borne out.
The parks department of Jefferson County, Colo., west of Denver, spent a few years gradually opening up trails to some e-bikes, while studying attitudes and affects. Most people didn't even know an e-bike was on the trail with them, said Mary Ann Bonnell, visitor services manager for Jefferson County Open Space. Accidents have not seemed to rise with the addition of e-bikes, either, Bonnell said. When there is a conflict, "it really isn't the bike, it's the rider," Bonnell said, and his or her attitude or lack of knowledge about riding etiquette.
Still, the rise of e-bikes has split the mountain biking community.
E-bikes have a place, critics like Gina Evans say. But that place isn't every place, says Evans, the former race director of the Butte 100 mountain bike race.
She is glad e-bikes make it easier to commute. And the bikes are appropriate for multi-use trails, she said. But Evans is bothered by the ethics of healthy people using them in the outdoors. No one ever said nature is supposed to be easy, she said. And if you make it easier now, she asked, "When do you stop?"
Other mountain bikers see something else that concerns them. "We are supportive of e-bike access to motorized trails," said David Tucker, director of marketing for the Southwest Montana Mountain Bike Association, which advocates for trail access on public lands in that part of the state. "However, we do not advocate for their access to non-motorized trails."
The reasons for that are practical, Tucker said. "Our primary priority is retaining our access to non-motorized trails and advocating for traditional mountain biking opportunities on the forest," a fight that has been pursued for 30 years, he said. E-bikes threaten that, he said.
E-bikes in the back country worry environmentalists for still other reasons. One is that this new technology hasn't been thoroughly considered, before proliferating on the landscape.
"These e-bikes enable larger numbers of people to motor faster, longer, and further into places that they wouldn't have been able to get to," said Emily Cleveland, the senior field director for the Montana Wilderness Association. "There's a lot of very thoughtful and careful analysis that goes into travel planning" on public lands — including concern about wildlife impacts and an opportunity for the public to voice what uses it feels is appropriate on public lands. "Bernhardt's order just sidesteps that public planning process."
Added Brad Brooks, director of the Public Lands Campaign for the Wilderness Society, "This new direction will further erode what little non-motorized back-country recreation opportunities are left on public lands."
E-bikes also have implications for wildlife, argues Land Tawney, president and CEO of Backcountry Hunters & Anglers. The bikes make it easier for people to go deeper into the woods more easily, which has an effect on animals such as deer and elk and their habitat, Tawney said. Hunters now use e-bikes to travel farther, and companies market to them.
And there is another reason they worry Tawney. There are ever fewer places in this world where a person can test his or her stamina and resolve, Tawney said. "E-bikes should be considered just like motorcycles and ATVs," he said — and kept in zones designated for them.
Christopher Solomon, a freelance writer from Washington state, spent time in Butte this year as a writer in residence with the Mining City Writing Project, a joint initiative of The Montana Standard, Humanities Montana, The Root & The Bloom Collective, and The Butte-Silver Bow Public Archives. Solomon has written extensively on environment and natural-resource issues, including in the New York Times Magazine.
Be the first to know
Get local news delivered to your inbox!