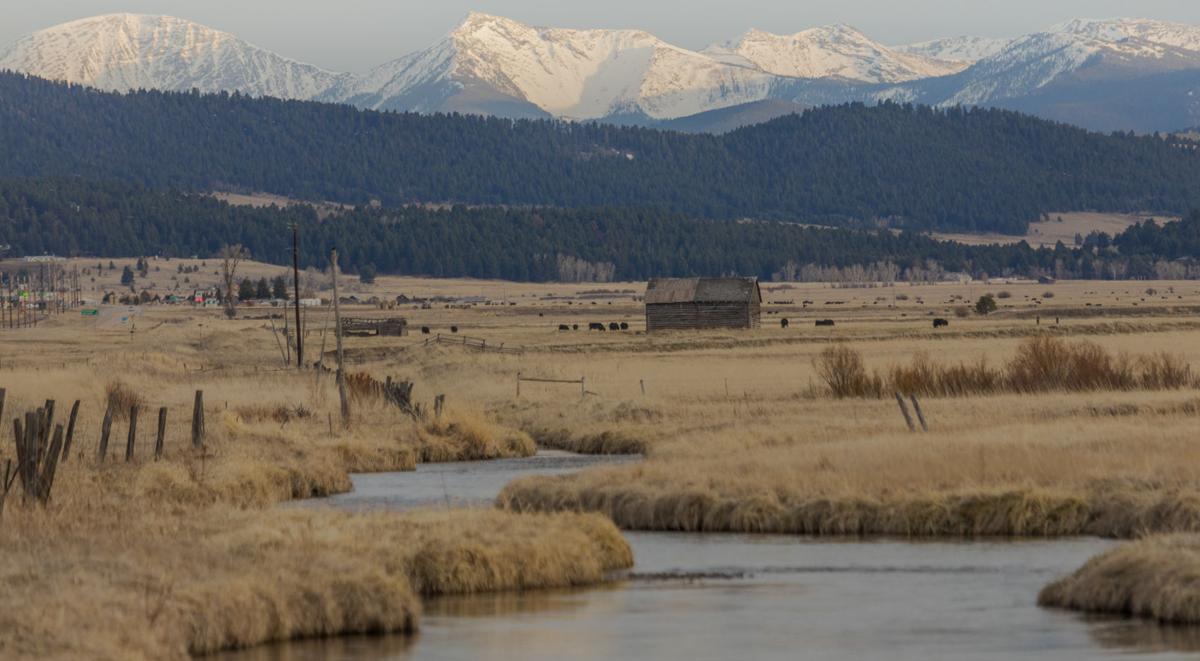 A real-estate boom has arrived in the Flint Creek Valley — with a 196% increase in sales between 2019 and 2020 — yet this is still ag country.
Fresh calves frolic in pastures as far as the eye can see. And because agricultural land also provides wildlife habitat, raptors soar, and mule deer bound over back roads and Highway 1 as spring storms wet the spacious spring green countryside.
"I think that's what people like about Granite County," said Linda Bouck, the county's planning directory. "It's one of the few where you can still drive down the highway, and it's large open spaces with working ranches. The valley floor doesn't have hundreds of houses spread out across it. It's still wide, wide open."
But will these large tracts of ranchland remain? Crowds, wildlife, hunting access, economy and culture are all impacted by potential development, and preservation of the quiet, rural way of life is on the minds of many in the valley.
As the wind picked up ahead of a spring rain, rancher Jim Dinsmore put down the shovel at his ranch house in the hills above the valley and looked out over the landscape.
"It's funny you should ask," he said. "I'm in the process of selling right now."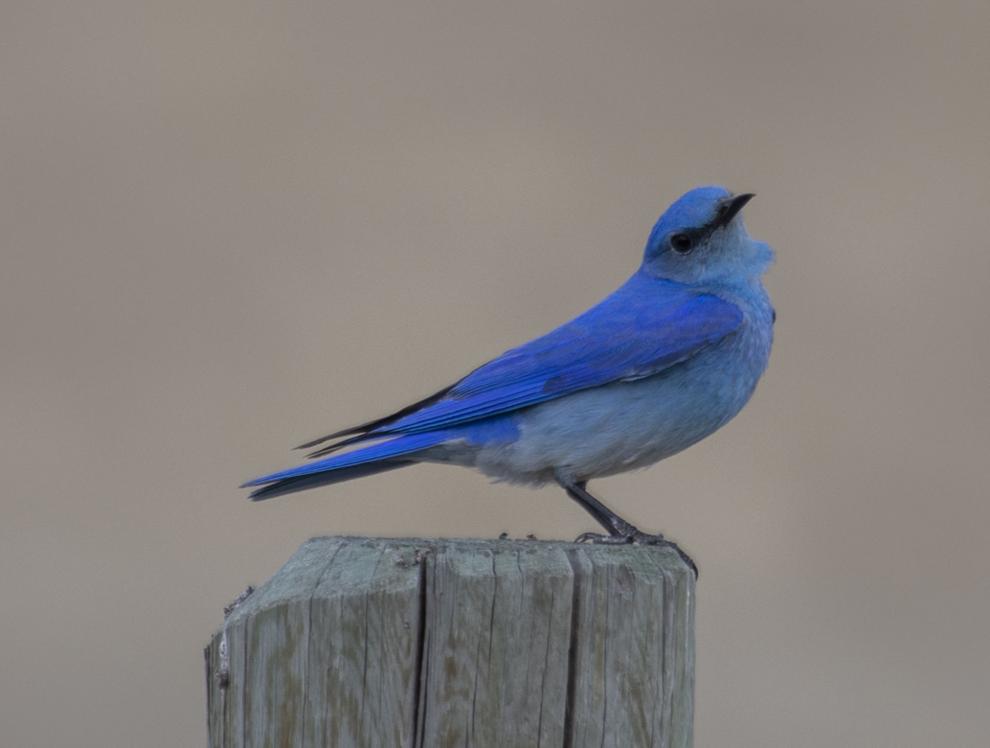 Easements
Asked if ranchers felt pressure to sell with price and demand on the rise, Dinsmore said "pressure" was the wrong word.
"There's an opportunity that wasn't there," he said.
Tom Rue, owner of Pintlar Territories Real Estate, said the large tracts are going up in value.
"There's probably a few more discussions around the kitchen table at night. Be crazy to think there wasn't. The market's never been more obvious and stronger," Rue said.
Dinsmore isn't selling his ranch house, but he is parting with 900 acres up the hill where a conservation easement is in place to preserve the property's wetlands.
Conservation easements don't target the natural world alone. They are also available to those wishing to permanently conserve an agricultural use of land. The patch of rolling hills next to Dinsmore's easement, on the Open Cross Ranch, is an example. The ranch owners worked with Missoula-based Five Valleys Land Trust to put an agricultural easement on more than 5,000 acres in 2017.
Five Valleys has been working with agricultural producers in the valley for a decade, and in April secured another $3.7 million from the Regional Conservation Partnership Program of the U.S. Department of Agriculture's Natural Resources Conservation Service.
The organization gives ranchers the opportunity to protect their land from development with ag-focused conservation easements.
The source of the new funding was the 2018 bipartisan Farm Bill, voted for by Montana U.S. Sens. Jon Tester and Steve Daines.
"This funding is good news because it will help conserve and enhance those spaces, creating more opportunity while preserving one-of-a-kind landscapes, and ensuring that Montanans can live, work, and recreate here for generations to come," Tester said in a press release.
Five Valleys has facilitated conservation easements on more than 10,500 acres of ag land in the valley. Ag production continues on the easements, public access for hunting or birding was sometimes included, and a critical wildlife corridor between the Northern Continental Divide and Greater Yellowstone ecosystems has been protected.
Stipulations on easements vary, and that flexibility appeals to a wider group of landowners, Five Valleys director Whitney Schwab said, but each project supported by Five Valleys in Flint Creek left working ranches in place that cannot be subdivided.
The Open Cross Ranch is fine wildlife habitat — Five Valleys Audubon has taken birders there on tours — but Gayla Skaw, whose family had the property for two generations before her, said she and her husband attached the easement to the ranch's summer range to keep the property in the family.
"I'm speaking only for myself now. The biggest reason was the money involved — to be able to transfer the business to our daughter and son-in-law without starving to death ourselves," Skaw said.
What's more, the family was able to buy additional pasture and cows, and all for agreeing only to sell the land whole and keep it in agriculture.
"Five Valleys has been really easy to work with. It really hasn't changed our operation at all. It's pretty much business as usual," Skaw said.
Rue said conservation easements have changed. They're à la carte these days, with greater restrictions earning more financial benefit, but something to offer landowners with different needs.
The value of property with conservation easements has changed as well.
"The speculation was that we would not be able to sell, or that properties with conservation easements were worth a fraction of what the ranch might normally be worth, because you've given away some of the rights already," Rue said.
But recently he's started transacting properties that have been around a while.
"You're finding that maybe those conservation easements weren't as detrimental to the properties as once perceived," he said.
Dinsmore believes in taking care of the land, and saw keeping cows out of the wetland forever with fencing as an overall gain, and better for grazing, too.
"And the money wasn't a bad thing," he said of taking on the easement 15 years ago.
Now that he's selling, he's finding the easement's value lies in the eye of the beholder.
"Depends on who you're talking to. It really does. Some people are just turned off by it. They just don't want the government looking over your shoulder, which, they really don't," he said. "But we're actually talking to some people now, and they're quite happy with it."
The potential buyers, he said, are interested in the land for its wildlife.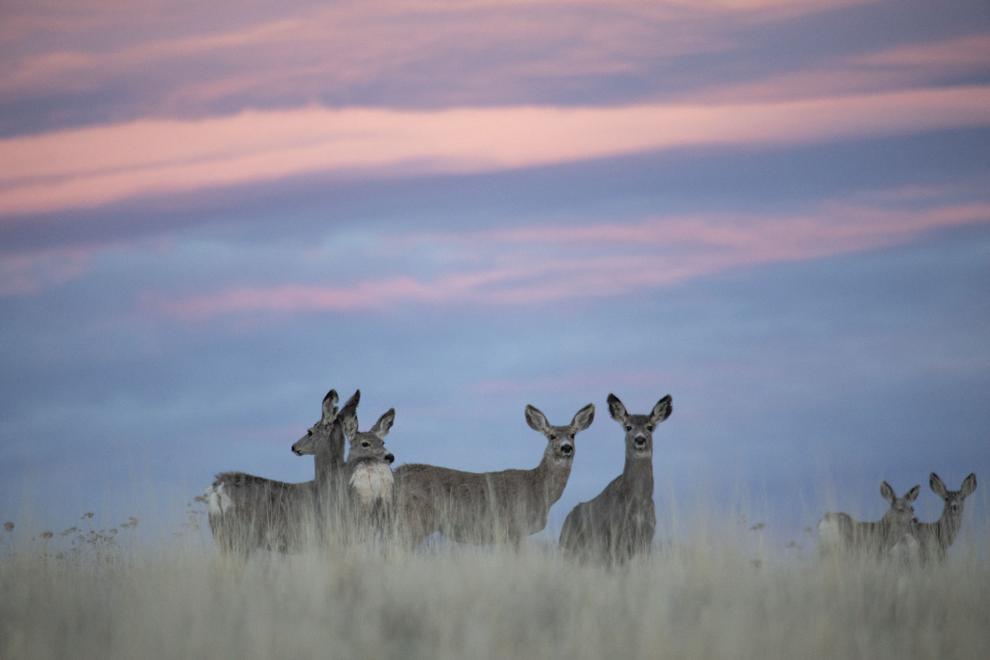 Wildlife
Dinsmore sees a variety of wildlife on his easement: wolves, bear, moose, elk, deer, bobcats and mountain lions. The wetlands are a paradise for waterfowl, Clark's nutcrackers live in the trees of the foothills, and northern harriers glide overhead.
Checking his cows, Dinsmore has found himself eye-to-eye with a big bull moose. Once he found a severed beaver's tail, still oozing blood, and giant cat tracks in the mud.
"I'm done fishing I guess," he said, remembering the moment.
Even the valley's urbanites have had their encounters.
Rosina Jesse recalled sitting in her hot tub not far from the Highway 1 bridge over the Clark Fork River when a mountain lion moseyed up.
Many folks in the valley read news of a grizzly bear sighting in Drummond in April, and deer and elk dot the valley's farms and ranches in great numbers.
The large tracts of "working lands for wildlife" keep the critical corridors open, Schwab said.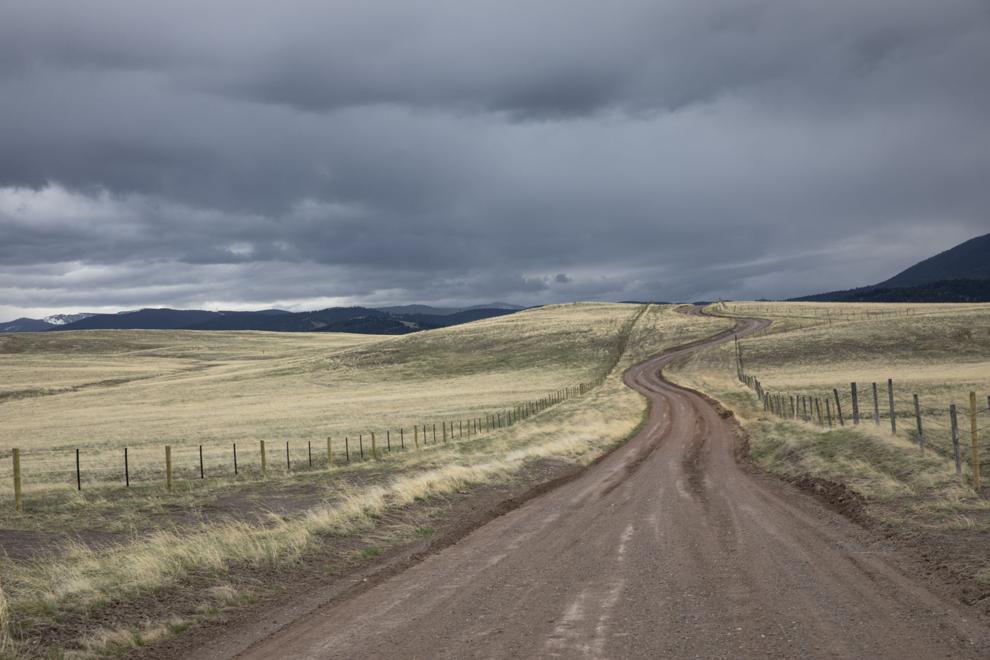 Crowds
Dinsmore doesn't put up signs on his easement. He said that used to be the way it was around the valley.
"If you felt like going someplace, you went," Dinsmore said. "And it's all locked up now. Most of the private land is locked up now."
It's a trend with historic ranching families and newcomers alike, he said.
Philipsburg-area real estate agent Bill Hohler said some large ranch property north of Philipsburg that allowed hunting was bought and subsequently closed off to hunting, a common gripe among area hunters.
John Spaeth, a Philipsburg resident on the county planning board, said newcomers expect too many amenities — better roads, especially.
Rue, also on the county planning board, said, "We couldn't be where we are today as a community and as a county without a few new faces. I think while we still welcome them, there's concern that we don't want to lose our identity. And I would say that very resolutely."
Dinsmore said he used to crawl up terrible roads in his pickup to high mountain lakes where he wouldn't see a soul. Today, he's likely to be met by a posse of side-by-side UTVs in the same locations.
A problem arises when folks get caught up in the rural dream and buy up 10-acre lots only to find maintaining even small plots of rural property a big expense, Dinsmore said, adding that there isn't much of an economy outside of ranching to support people in the lower valley.
In Philipsburg, investors bought up much of the housing for vacation rentals when it was cheap, Hohler said, and there are now few housing options for staff at the growing number of businesses.
Down the valley in Drummond, without big mining and timber there isn't even a grocery store.
"Drummond is beginning to be a ghost town," Jesse said.
Still, the area is attractive to many, and it's growing. Some residents can support themselves without relying on the local economy.
As the county this week prepares to revisit its growth policy after several years, planning director Bouck said she's heard the town of Philipsburg may look at some zoning.
Within the county, only the Georgetown Lake area has development restrictions in place. Bouck said historically the county's population preferred full control over their properties, and doesn't expect that to change in the near term.
"It definitely comes down to property rights," she said.
Dinsmore is happy to sell to someone who appreciates his easement, but expects another change when he does.
"I bet the gates are locked," he said.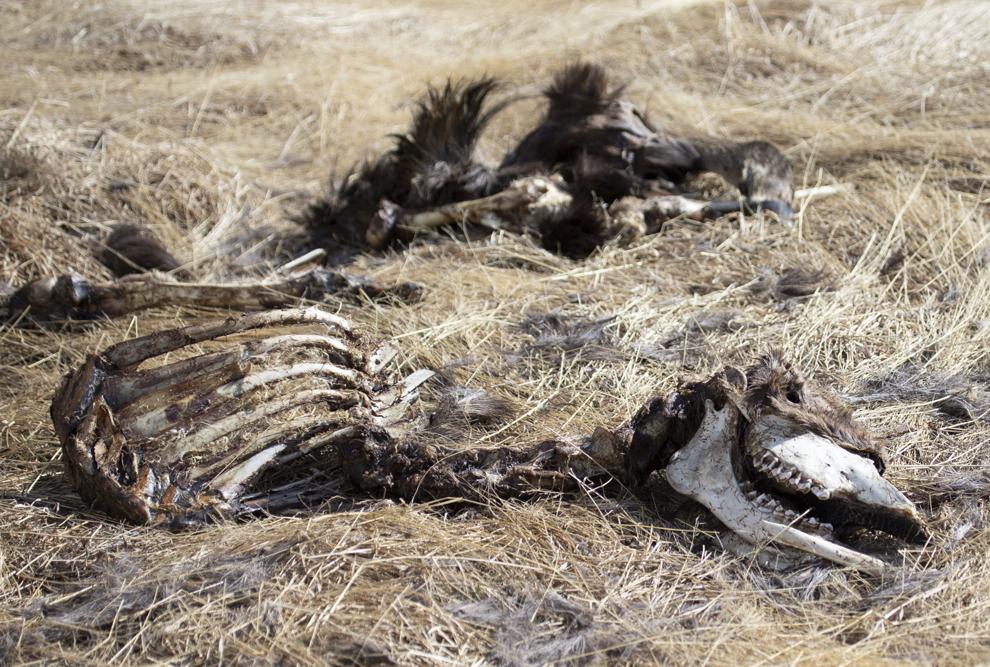 Protectors
Five Valleys closed a big deal in May 2019 with the Buxbaum Ranch east of Maxville. The 1,100-acre conservation easement protected prime and important soils, the agricultural production of the ranch and wildlife habitat. New public hunting access was also put in place for a gateway to public lands beyond the private property.
Just across Highway 1 from Philipsburg, Tim Hilmo and Joleen Meshnik spent five years piecing together 680 acres of a previously subdivided ranch property to form the JT Ranches, and put it all into a conservation easement through Five Valleys in 2018.
Hilmo said the couple takes pride in returning the land to its agricultural use.
"It's almost reversing time," he said.
With other subdivisions within sight of the ranch, he said their fundamental goal was to reduce sprawl.
"If we lost it, it could have gone right down that path of development," he said.
Hilmo said the county relies on tourism, and echoed many in this story when he said keeping the agricultural and historical core of the valley in place must come first.
"Development is inevitable, but we need to be responsible," he said.
Dinsmore said the biggest challenge faced in keeping the large agricultural tracts in place comes with new generations.
A lot of the longtime ranchers are getting older, and ranching isn't always the younger generation's cup of tea. Many, he said, will face a choice.
"Somebody told me it's an awfully nice lifestyle, but it's really a lousy job," Dinsmore said. "Kind of summed it up, really. You have to like it. It's not a get rich thing. The only get rich thing is selling out. Some of the ranches are big enough that it's a considerable amount of money."
Change is underway. That can't be denied. A sushi restaurant is coming to Philipsburg, for example.
"About the only thing you could get to eat in Philipsburg was food poisoning 30 years ago," Dinsmore joked.
Maybe some change is for the better.
But those large tracts of historic ranchland going fallow and sprouting a sea of residences isn't anyone in this story's idea of acceptable change.
For those who've ranched for generations, or those who buy into the life, a conservation easement is proving one way to keep a traditional way of life alive in a changing valley.