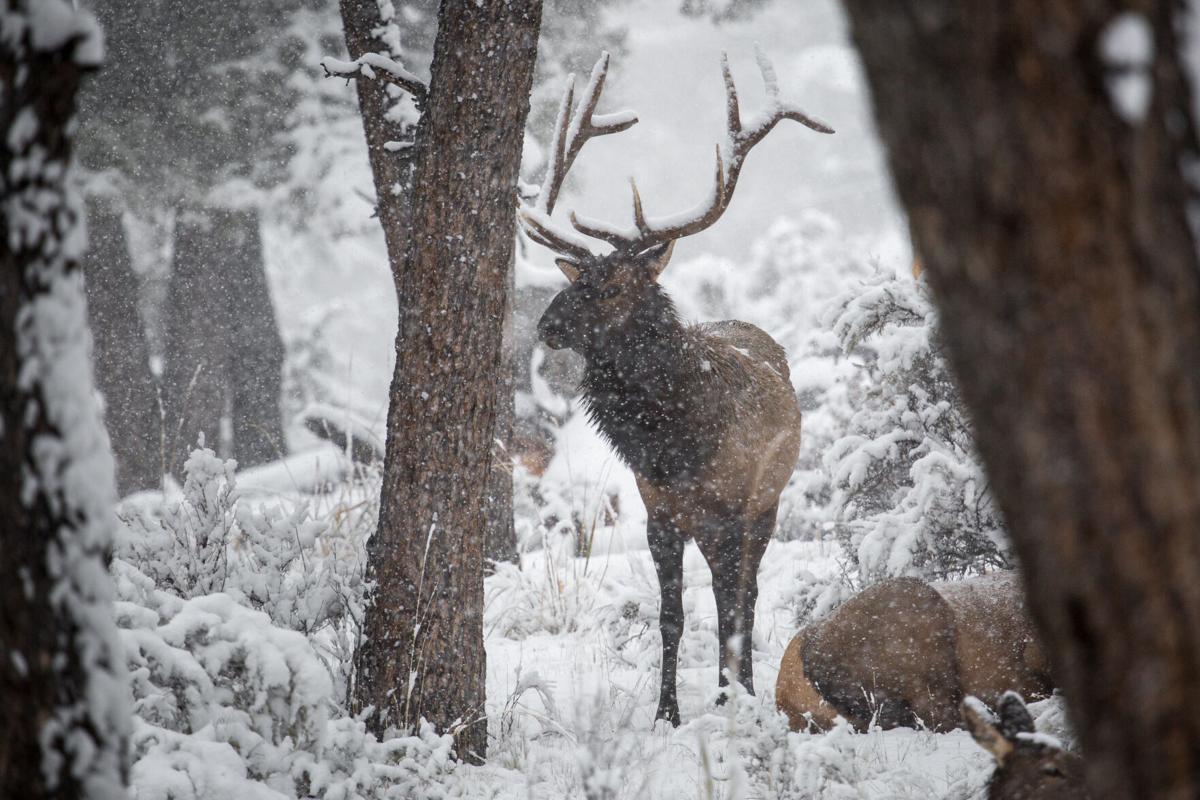 A citizens' committee charged with making broad recommendations on the future of elk management in Montana met for the first time this week, but it is unclear how Montana Fish, Wildlife & Parks may consider the report once Governor-elect Greg Gianforte takes office next year.
The agency is in the process of updating Montana's elk management plan and the committee is expected to deliver recommendations before the end of the year. Montana first adopted a plan in 1992 and updated it in 2005. The nearly 400-page document details the state's strategy for managing elk given diverse land ownership, habitats, access and the role of hunting.
The current plan offers a framework of 44 elk management units with population goals called "objectives." Objectives are based on a balance of maintaining healthy herds and habitat while also addressing conflicts and damage to private land. Populations in some parts of Montana grew well above objectives in recent years, leading to controversial shoulder seasons and additional licenses in many areas.
FWP Director Martha Williams, an appointee of Gov. Steve Bullock, appointed the 14-member Elk Management Plan Initial Guidance Citizens Group from nearly 60 applicants. Officials said at the time that a diversity of perspectives and locations went into the appointments.
The committee met for the first time this week for a session aimed at education. Experts in biological surveys, research and management practices offered overviews of how FWP both collects and uses data on wildlife and people.
The backdrop of a new Gianforte administration, which has already convened an FWP transition task force including a search for a new director, was an early topic. On its current trajectory, the plan would continue through a public process and be finalized under the next administration.
Committee member Joe LaLiberty of Belgrade, a hunter and member of the Montana Farm Bureau Federation, asked whether future state officials might look to a different process.
"I just wonder if you see any issues with how that fits with the process, if the new administration would accept the principles that we come up with or there might be an issue with that, if the new governor might like to see a different process?" he said. "… I hope that the work we're doing won't be undermined in the future."
Lindsey Parsons, FWP's deer/elk coordinator, felt any answers would be speculative but that FWP had embarked on a strong process.
"We're going to keep on with our plan as we have it now," she said. "Our thoughts all along is that hopefully the products from this group are durable enough that it shouldn't matter with the change of administration, it should be something that most Montanans can get behind and support."
Gianforte's transition team has launched a number of task forces aimed at selecting new leadership across state government. When asked about how the current elk advisory committee's recommendations might be considered in the new administration, transition spokeswoman Brooke Stroyke said, "Ultimately, it's up to the governor's committee to decide how it proceeds, and when he's sworn in as governor on Jan. 4, Greg Gianforte will determine what the best course of action is."