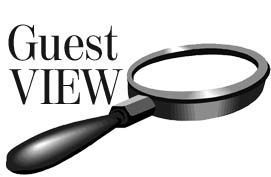 I have been contemplating why now there is so much concern, conflict and angst over access to public lands. Mention "public access" in almost any crowd and negative thoughts begin to flow no matter what "side" you are on.
I grew up in a time when such was not the case. So, what has changed? I remember my Dad riding side-by-side with the Forest Service district ranger as we put cows on our grazing allotment. The ranger counted the cows through the gate to verify that the right number of cattle were grazing the public land. I never saw the ranger have to cut excess cattle back because Dad tried to sneak on a few extra. They were both honorable men. They trusted each other. They communicated like neighbors who depend on each other.
When it was my turn to operate the ranch, I enjoyed a very good relationship with our local Forest Service employees. Yes, the paper work and bureaucracy grew, but that was true with many facets of our business.
I remember our range tech riding with me as we packed salt in the far reaches of our grazing allotment. Afterwards he told me to graze the allotment as I saw fit because it was obvious to him that we cared for the land as we do our own private property. Later when we started outfitting, the district ranger and the outfitter liaison rode with me to check out a location for a high country spike camp. As a side note, we no longer use this camp because so many hunters now frequent that area.
Now we come to recent times. The district ranger, who I have talked to only a very few times, accuses me of trying to "extinguish public access". He never took the time to come and visit with me about his concerns. We never got together on horseback and rode mountain trails and got to know each other. His concerns remained hidden until he lashed out at the very people he should treat as neighbors. That is not to say neighbors always agree. But good neighbors do try to find common ground.
Now after all these years of accommodating the public as they accessed Forest Service land by traveling through my land on our private road with our permission, I am the bad guy. I grade the road, pick up the litter, spray the weeds brought in by vehicles, and sort cattle that get mixed because a gate is not latched properly.
My grandfather settled in 1893 right where I now live. My son and my grandsons are the fourth- and fifth-generations to call this place home. We recognize that we are blessed to live and work in such a beautiful environment. We take seriously our responsibility to be good stewards to the land, both public and private. Further we feel we should accommodate public land access to the best of our ability, and we do so.
We also know that private property rights are constitutionally protected. Our founding fathers wisely believed that protection of private property was a vital spoke in the wheel of a free democracy. When a government employee advises that private rights should be cast aside in order that public privilege should prevail, then a very dangerous line has been crossed. When our government rises above the rule of law, freedom itself is in jeopardy.
Recently the Gallatin Custer district ranger resorted to intimidation and bullying rather than the civil and neighborly behavior with which I grew up. Sadly, the trust between the landowner community and Forest Service leadership has been broken. We need a fresh start where relationships can be formed for future progress. Punitive efforts to gain access have had the opposite effect.
Once broken, trust takes time and effort to regain. We need to get past name-calling and finger-pointing. We need to become neighbors again. We need to begin a new day in securing public access while protecting private property rights.
-- Chuck Rein owns land in the Crazy Mountain area.