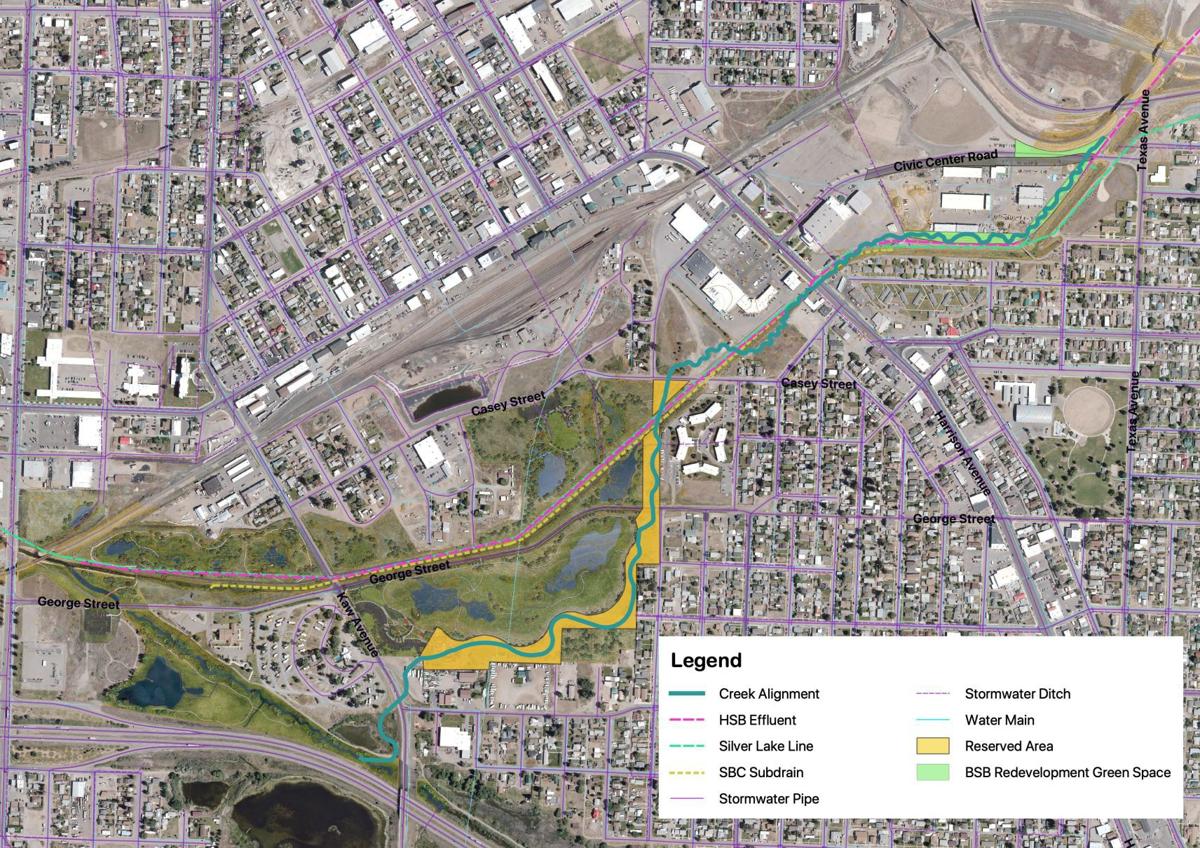 This week, the Butte-Silver Bow Council of Commissioners should authorize Chief Executive Dave Palmer to sign the consent decree so that the cleanup of the Butte Hill may continue apace.
We applaud the progress the agreement represents.
We wish the agreement also included provision for a restored creek in the first mile of Upper Silver Bow Creek, in the heart of the city.
Let us not delude ourselves about the importance and the feasibility of this.
Never in our experience has a body of water been subjected to more slander than has poor Silver Bow Creek. Ruined more than a century ago, it has been disrespected more than ever by those with various axes to grind in recent weeks as the public discussion of the agreement has heightened. We have heard the following:
It never existed. It was a swamp. It doesn't matter anymore. It can't be restored. There is no water. It shouldn't be restored. The money would be better spent elsewhere – anywhere else. It is nothing but a ditch to gather polluted storm water, on the surface, and polluted groundwater, underneath. Even money specifically allocated to restore the Clark Fork watercourse should be spent anywhere else, including on ranches far from the river. It will never be clean no matter what we do. A judge's ruling about the status of the creek doesn't mean what the judge himself says it means. An EPA-funded feasibility study that showed the creek is entirely feasible and relatively inexpensive is wrong and should not be considered.
None of the above negative comments should be taken at face value. Silver Bow Creek did not rise magically from the ground somewhere south of George Street. Upper Silver Bow Creek was a real body of water, flowing off the East Ridge as surely and naturally as melted snow runs downhill. Many of our variously conflicted or cross-interested naysayers know this. None wants to publicly acknowledge it, or acknowledge that Butte deserves a full and complete restoration.
That's right. Butte, which has given so much to so many for so long, deserves it.
There is no reason, for instance, to pit the restoration of Blacktail Creek against that of Upper Silver Bow Creek. Both are important, and good for Butte. Both are possible, and neither is prohibitively expensive.
Dishearteningly, it has seemingly become fashionable to cast the restoration of Upper Silver Bow Creek as the sentimental pursuit of a few old people.
How insulting, and how untrue.
Over the past five years, the Butte community has participated wholeheartedly and in great number with the Restore Our Creek Coalition's earnest effort to gather community input about what to do with the upper creek corridor. Many of those participants are young and idealistic (in addition to those of us who are merely idealistic).
The consent decree should be signed. Work should commence. Importantly, more money will then flow from the responsible parties to the people of Butte.
But the restoration of Upper Silver Bow Creek should be completed, and as a first step, a lined creek should be constructed. Many people support this; many have donated time, money and energy to trying to make it happen. Their sincere and effective efforts should not be denigrated or forgotten. This has nothing to do with sentiment. It has everything to do with environmental justice, recompense for what Butte is owed, an improvement in the heart of Butte, and the success of future economic development efforts.
There is absolutely no reason why the signing of the consent decree should obviate, prevent or replace the completion of the creek. And we will continue to hold our local leaders, our state and federal governments and the legally responsible parties accountable until it is done.
Catch the latest in Opinion
Get opinion pieces, letters and editorials sent directly to your inbox weekly!