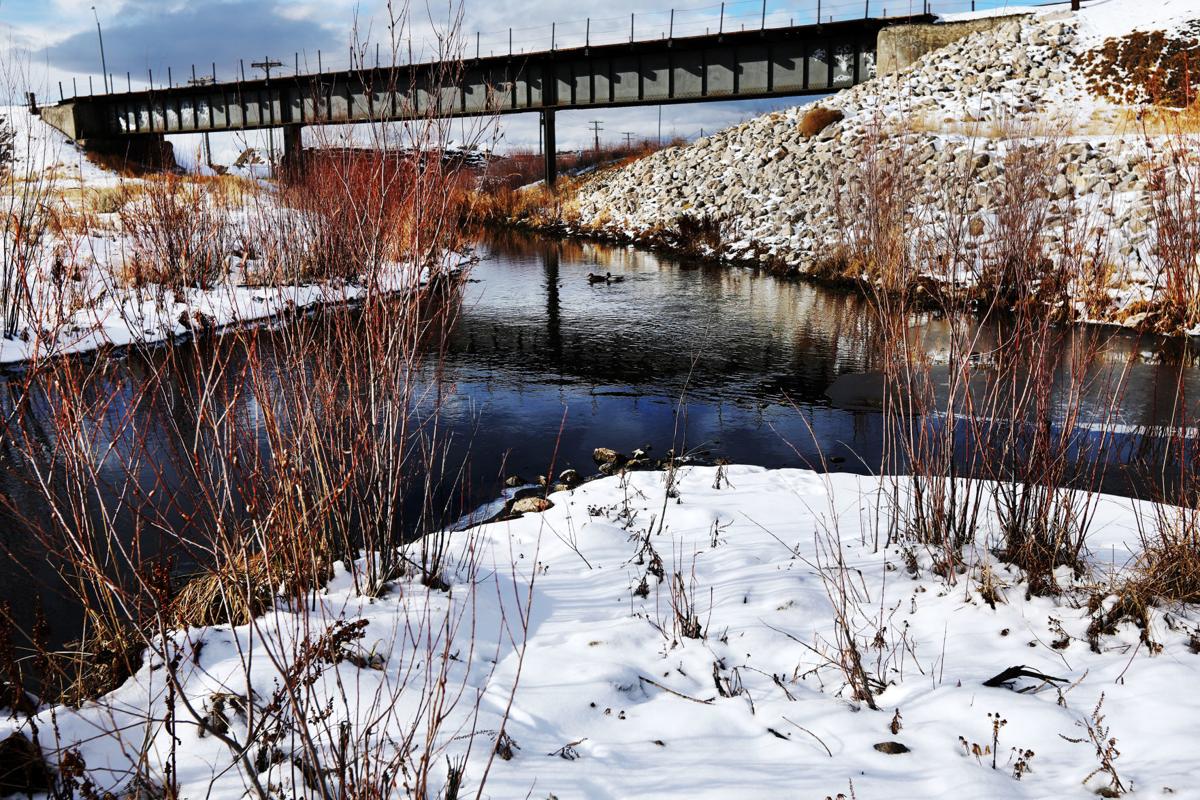 We are still on the cusp of seeing the Butte Hill consent decree, but this past week brought news on several fronts that serves to augment, to herald and to contextualize the coming release.
Part 1: Upper Silver Bow Creek
Now, we have the results of an EPA-funded feasibility study showing for the first time a viable plan for a creek in the Upper Silver Bow Creek corridor – a plan that fits neatly with and complements remedial work that we expect to be detailed in that decree.
While we realize this is only an interim step in the long community struggle to get an actual creek restored into the watershed, it feels like a pivotal one.
It's clear that there's going to be treated water coming into the corridor from the Berkeley Pit, now via the Horseshoe Bend treatment plant and the polishing plant and maybe in the future from a different treatment plant Atlantic Richfield is contemplating. Now that the Council of Commissioners has approved it, there is also Silver Lake water earmarked for in-stream flows. There are other sources of water also, but for now, let's just say it's evident that it will not be difficult to produce flows into a newly restored creek.
Yes, the proposed creek is lined, as envisioned, in order not to be contaminated by the current plume of pollution in the groundwater. But once that groundwater clears, thanks to the removal of the Parrot tailings, there's no reason the lining could not be removed, and the creek could then function as a natural watercourse. When might that happen? Well, how many hydrologists can dance on the head of a pin? Seriously, there are many opinions out there. Some say it could happen much more quickly than previously estimated. But the important thing is, this proposed alignment can absolutely be a "living, breathing" creek in the future.
The price tag of somewhere around $12.4 million, plus about three percent a year for operation and maintenance, is a small price to pay for the transformative nature of this amenity right in the center of Butte.
We understand and applaud the tremendous sums of money Atlantic Richfield has already spent on the Butte cleanup and on the community, and the additional millions it will commit to spending with the signing of the consent decree.
But it is easy now to see that actually restoring this creek is not a blank-check item. The expenses have been quantified.
We don't know how much money is going to appear in the negotiated "trust fund" under the consent decree, although we do know many will be jostling to accomplish various things with that money, including important Blacktail Creek restoration work.
What we also know is that for less than $15 million it looks like Atlantic Richfield could purchase a ton of community goodwill and leave this process knowing it has done everything it could to give the community what it has long asked for – and more importantly, take a giant step toward providing a basis for future economic development, which is something the community absolutely deserves from this cleanup.
BP made somewhere around $25 billion in 2019.
Why in the world is this still even an issue?
Part II: Butte's public health
This part is more complicated. This last week a study was published suggesting that from 2000 to 2015, children between ages 0 and 4 and adults between 30 and 34 in Butte-Silver Bow and Anaconda-Deer Lodge counties have an elevated incidence rate of brain and central nervous system cancers compared to the rest of Montana.
Unlike the meconium study released recently, no one has taken issue with the numbers in this study.
They can't, bluntly. That's because the study is based on a statistical analysis of actual case numbers.
That doesn't mean the study hasn't come under fire.
The state of Montana believes that the types of cancers in the age groups singled out in the study "do not point toward an environmental cause or other common cause to all the cases."
That may well be true. But it's equally true to say that nobody is sure why the rates for brain cancers in these age groups are elevated here.
"There is no evidence to conclude that brain cancers among Butte-Silver Bow and Anaconda-Deer Lodge residents were caused by heavy metal exposure," Butte-Silver Bow Public Health Officer Karen Sullivan said. That is also true. But both the meconium study and the brain cancer study point up the need for continuing, much more thoroughgoing health research here that goes beyond blood-lead monitoring.
It shouldn't take a random look at 15 infants' meconium to point up the need for this. "This research should have been done 25 years ago," one of that study's authors said upon its release. We are inclined to agree. A much more systematic and longer-term look at metals exposures needs to be instituted here. We certainly trust this is an area where the consent decree can take us much further than previous EPA mandates on human-health research has done.
Catch the latest in Opinion
Get opinion pieces, letters and editorials sent directly to your inbox weekly!