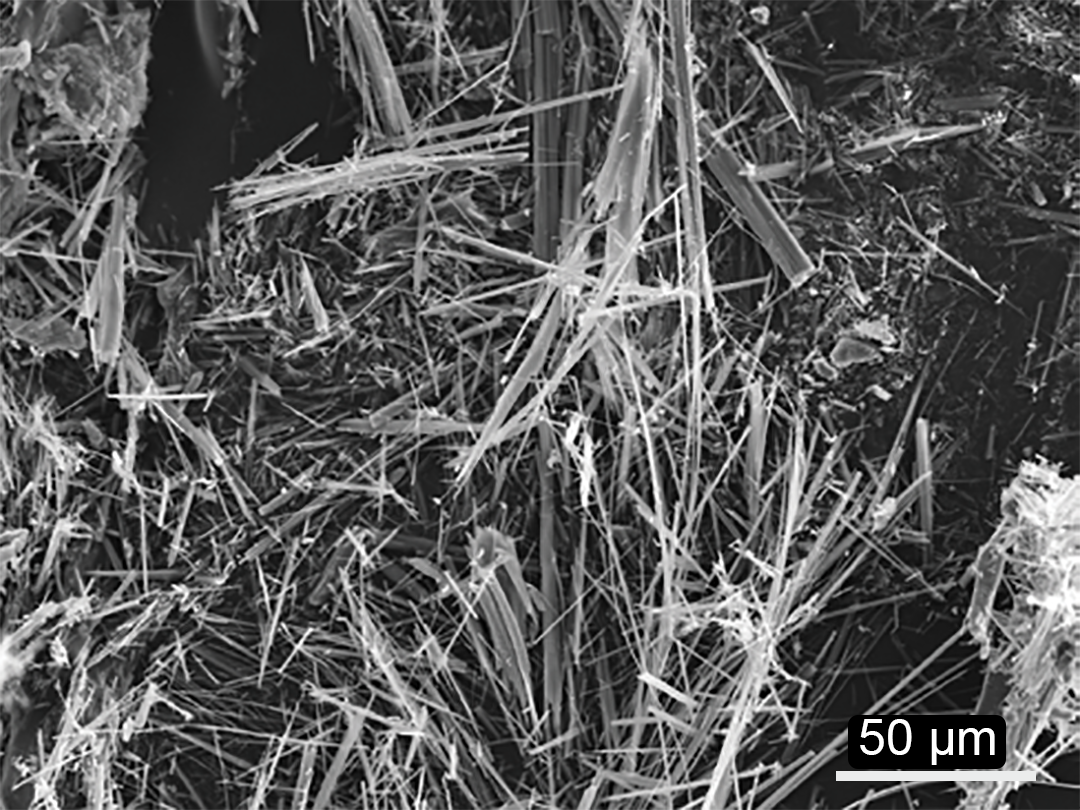 The history of asbestos in America, aside from being a tragic story of workplace negligence, unspeakable agony, and shocking, one hundred percent preventable loss of life, counted in the millions. is a story of the failure of environmental regulation.
Keeping its citizens safe from lethal danger that threatens everyone in the country is at the foundation of federal government. However small one thinks government should be, that duty is not to be shirked. It is at the foundation of everything from the armed forces to the FAA to the CDC to OSHA … and to the EPA. To fail in this role even on a short-term basis calls into question government's efficacy. To fail in this role for a century or more is an outrage beyond measure.
The danger of asbestos is no secret. It is not a new discovery. It has been known for literally centuries, and known in staggering quantity and detail throughout much of the 20th century. Countless thousands of American World War II veterans died of the exposure they received in the military. Exposure continued to be a hazard to U.S. service members who served in Korea and Vietnam, and many of them, too, have died of asbestos-related disease.
Throughout, industry has actively kept the threat maximized, in ways ranging from faking test results to hiding deaths, lying to workers and fighting regulation at every turn. This is absolutely true in Montana, where workers and their families and other townspeople in Libby and Troy have died by the hundreds, exposed to asbestos-laden dust from the W.R. Grace Co. Zonolite mine.
In 1989, the Environmental Protection Agency mustered the courage to enact an administrative ban on the importation, manufacture and sale of asbestos. But by 1991, the regulation was thrown out by the Fifth Circuit Court of Appeals, the victim of a well-financed court challenge by industry.
Since then, there have been repeated efforts to get Congress to pass a ban. After reading about Libby's plight in the Seattle Post-Intelligencer, U.S. Sen. Patty Murray of Washington fought for years to enact a legislative ban. She thought she had ultimately succeeded in 2007, but wording changes introduced by lobbyists at the last minute emasculated the bill.
Which leads us to the fact that today it remains legal to import, manufacture and sell products containing asbestos in the United States – despite the fact that more than 60 countries worldwide have banned the deadly fiber.
For the last several years, the fight to ban asbestos in Congress has been spearheaded by Linda Reinstein, head of the Asbestos Disease Awareness Organization and the widow of Alan Reinstein, who died of asbestos-related disease. She has courageously advocated, encouraged, and just flat fought for Congress to do the right thing.
Finally, this year, victory appears to be within reach. But a serious complication has arisen and threatens to blow the effort up yet again.
In November of 2019, the Alan Reinstein Ban Asbestos Now Act seemed to have real momentum. The House Committee on Energy and Commerce, on a bipartisan 47-1 vote, recommended it be sent to the full House.
But ironically, a lobbyist generally in favor of asbestos-ban legislation — the trial-lawyer organization American Association for Justice — is using its enormous power particularly among Democratic lawmakers to hold up the bill, saying it cannot support the bill as written. AAJ is seeking arcane language changes that it believes will provide a more favorable litigation environment for its members.
But this bill was never about courtrooms. It is about people. It is designed not to facilitate lawsuits but to improve public health.
Now, time is critical. To his great credit, U.S. Sen. Steve Daines is all in on supporting the measure, and is poised to join the bill on the Senate side as a cosponsor with Oregon Democrat Jeff Merkley. Sen. Jon Tester of Montana also has long backed the current bill.
But House approval, once seemingly assured, must come first.
It's important to note that bill as written has attracted the support of many other public officials, including state attorneys general, the AFL-CIO, the American Public Health Association, and many physicians and others involved in the treatment of victims of asbestos-related disease. Dr. Raja Flores, chairman of the Department of Thoracic Surgery at Mt. Sinai Medical Center, says, "For years, I've spoken to Congressional members and staffers and told them the simple truth: these deaths were preventable. Congress can do more with a pen to save lives than I can with a scalpel. We need to pass ARBAN now."
Montana's shameful asbestos past and present looms large. We urge Montanans to contact Tester, Daines and Rep. Greg Gianforte and urge them to do everything they can to get this very good bill across the finish line. The fact that we are still killing 40,000 people a year with asbestos-related disease in this country is a failure and an outrage that can no longer be accepted.
Catch the latest in Opinion
Get opinion pieces, letters and editorials sent directly to your inbox weekly!