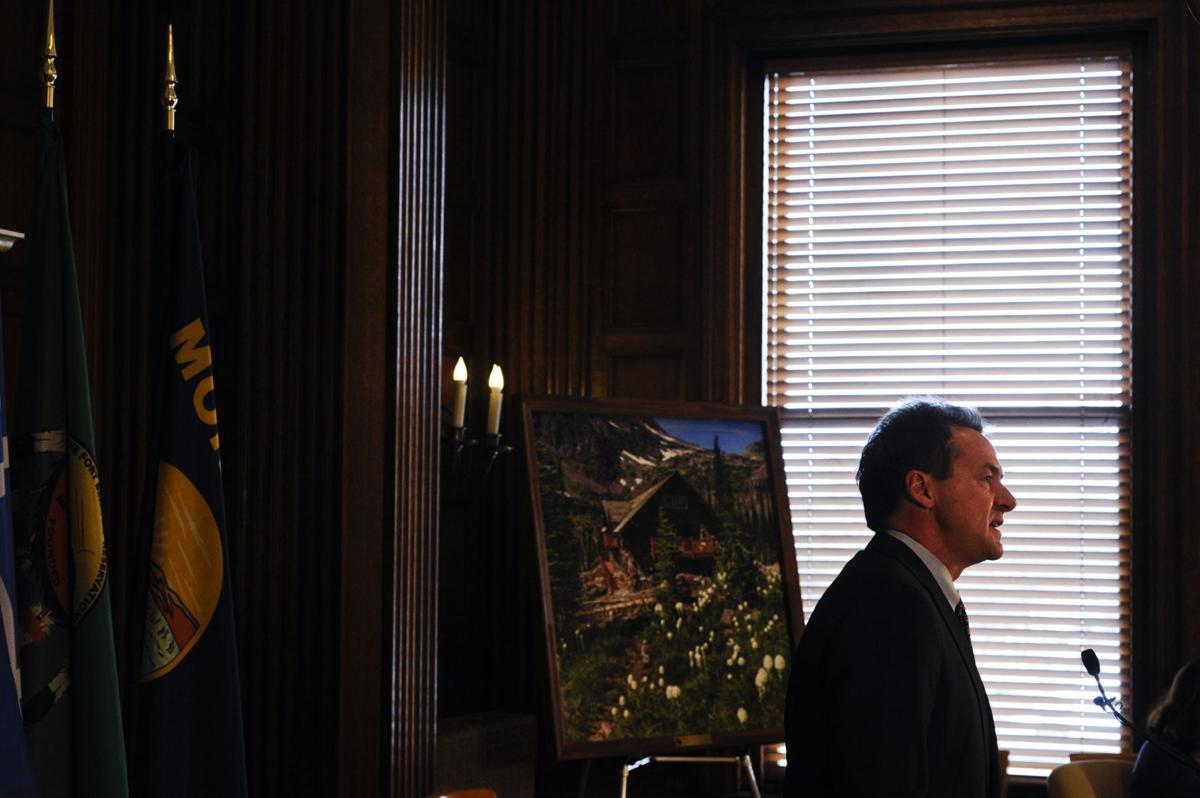 Steve Bullock has been governor of Montana for eight years.
Halfway through, voters thought enough of what he'd done to give him a four-point victory over a very well-(self)-funded Republican, Greg Gianforte, despite the fact that in the same election they preferred Republican Donald Trump over Democrat Hillary Clinton, by a 20-point margin.
That sturdy showing was enough to launch Bullock on the presidential campaign trail, but not enough to help him get a lot of traction there.
Nevertheless, despite the weeks spent in Iowa and other presidential hot spots, Bullock did a good job for Montana in his second term — and in the first.
He has taken bold steps when boldness was called for — bucking Atlantic Richfield and the EPA to fund the removal of harmful tailings in Butte comes to mind — and he has kept his powder dry when restraint was called for. Indeed, Bullock has been both a warrior and a coalition-builder, an unusual resume feature in these times.
That combination of gumption and diplomacy would serve him and Montana well in the Senate.
In the 2019 legislative session, he managed to work with a coalition of Democrats and moderate Republicans to fund critical infrastructure needs, and to continue Medicaid expansion, so enraging right-wing Republicans that they put containers of Vaseline on the desks of their colleagues in a crude and threatening rejoinder.
In the previous session, he managed to fund a pilot project for early childhood education, which we passionately believe this state needs.
He has been fiscally prudent and middle-of-the-road sensible. He's also seen around corners well enough to leave Montana with fully funded firefighting and rainy-day funds.
Meanwhile, as Bullock was governing, Steve Daines was Senating, for the past six years. And he has done a good job in many ways.
He, too, has shown courage and resourcefulness. When the Trump administration summarily killed Job Corps locations across a wide area, Daines went to the President personally and got the Anaconda Job Corps removed from beneath the guillotine.
Similarly, Daines says he discussed the Great American Outdoors Act with President Trump and got a commitment from him to sign the act.
He has been a powerful and articulate voice for agricultural interests.
Daines has also worked hard at understanding local issues across the state. Still, we wish he had not relied on the "tele-town hall" and meetings with select stakeholders so much, and had actually been present at town hall-style meetings across the state throughout his term.
There is another powerful argument for Steve Daines — and it's one he makes, unabashedly and pragmatically: It's good for Montana, he says, to have a bipartisan Senate delegation. Jon Tester, with 14 years in the Senate to date, is a force among the minority Democrats, who may, of course, be in the majority when the November smoke clears. And Daines is already on the Appropriations Committee, somewhat of a rarity for a freshman senator, and is clearly well-connected with the Administration.
There, in fact, lies one of our issues with Daines. On some of what we consider the sillier culture-war goading the President has done, Daines has been in lockstep with him. When Trump told four Democratic Congresswomen to go back to the countries they came from — an ugly, xenophobic remark particularly since three of them were born in the United States — Daines doubled down.
Much more consequential are Daines' verbal gymnastics attempting to rationalize his hypocritical support of rushing Amy Coney Barrett onto the Supreme Court as the election itself is going on.
In 2016, when, nine months before the election, President Barack Obama nominated Merrick Garland to the Supreme Court, Daines supported Mitch McConnell's decision not to allow a vote on the nomination.
"The American people have already begun voting on who the next President will be and their voice should continue to be reflected in a process that will have lasting implications on our nation," Daines said back then. "The U.S. Senate should exercise its constitutional powers by not confirming a new Supreme Court justice until the American people elect a new President and have their voices heard."
Now, Daines says "In 2016 there were two major differences from today. First, Obama was term limited and not up for reelection. President Trump is up for reelection and he will win Montana in November. Second, in 2016, the White House and Senate were controlled by opposing parties and today they are the same party."
That is, in our opinion, gobbledygook — a tap-dance around hypocrisy.
Recognizing and appreciating Steve Daines' strengths, but disappointed with some of his weaknesses, we endorse Steve Bullock for the United States Senate.
Catch the latest in Opinion
Get opinion pieces, letters and editorials sent directly to your inbox weekly!