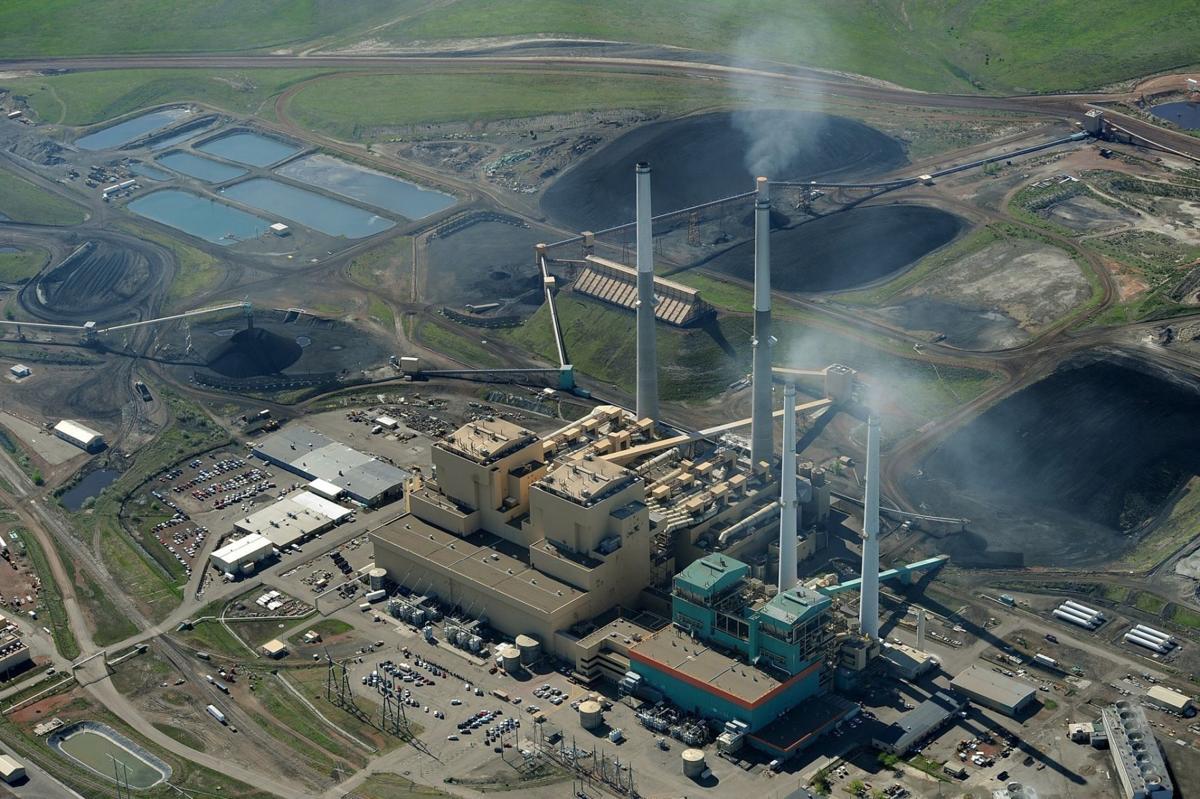 At the heart of the Consumer Advocate's opposition to NorthWestern Energy buying a larger stake of Colstrip is a simple premise: Show us your numbers. If buying more Colstrip is really such a good deal, said lead attorney Bob Nelson, then when more information is disclosed, then we should all be able to agree.
Remember Nelson's constitutionally-mandate job is to make sure that in any major energy or utility purchase, Montana's ratepayers are getting a reasonable deal. His entire job is watching out for us. Whether Montana's Public Service Commission can get beyond its most recent antics and politics and listen is another question entirely.
A close reading of Nelson's comments should give commissioners and consumers pause. Often, ratepayers and utility cases are complex and it is difficult to understand the nuances and intricacies of them. However, Nelson's arguments are straightforward and we hope the answers to the questions are as plainly spoken.
Billings Gazette reporter Tom Lutey pointed out, "NorthWestern would like its Montana customers pre-committed to covering costs associated with the larger share, many of which remain undisclosed."
In other words, NorthWestern is asking the Public Service Commission to essentially either not disclose the costs of Colstrip or, maybe even worse, keep them hidden from consumers. That's simply not fair and it ensures NorthWestern essentially insulates itself from risk at the ratepayers' expense. It would be like walking into a car dealer, purchasing a car agreeing to pay whatever cost and not even checking on the condition. That situation is so ludicrous that no one would agree to it. Yet, the consumer advocate argues that's what may be at stake here.
And Nelson's words are sobering and unequivocal.
"For the vast majority of work papers submitted by NorthWestern, the source of the information relied on is not provided, the analysis is incomplete, or is based on unsupported assumptions," Nelson wrote in his comments to Montana's Public Service Commission.
Among NorthWestern's shortcomings were a failure to address nearly $20 million in needed boiler repairs at Colstrip. That speaks to the condition of the plant and the ongoing maintenance that ratepayers could face in the future — and be saddled with.
The consumer advocate also pointed out that with the plentiful supply of natural gas and a number of new gas-fired generation units coming online, NorthWestern and other companies have a widening array of options that are cheaper and cleaner, potentially avoiding the environmental impact of coal, and its costly clean-up. Nelson and the consumer counsel found that NorthWestern had not adequately addressed that, and we believe if buying more Colstrip is such a good deal for Montanans, then a market analysis will prove that.
There may be a very logical, straightforward answer to all these questions. And it's worth noting that NorthWestern told The Gazette that it would respond to all of Nelson's questions by the end of the week. Well, it shouldn't just be Nelson who has a responsibility to hold out for answers. Every NorthWestern ratepayer in Montana, which means many people in Billings, should be equally adamant about answers.
We also believe that reliability is another key aspect as well as affordability. Billings and Yellowstone County uses a lot of power. We have three refineries which can't afford to lose power without losing millions. Our industry and economy also rests upon reliability.
Most of all, we think the PSC should absolutely halt the process and force NorthWestern to go back and present a more transparent, detailed and realistic plan, the kind that Nelson has asked for. If the PSC won't demand straightforward, transparent answers, it kind of makes you wonder: Why wouldn't they, and whose interest are they really serving?
Catch the latest in Opinion
Get opinion pieces, letters and editorials sent directly to your inbox weekly!