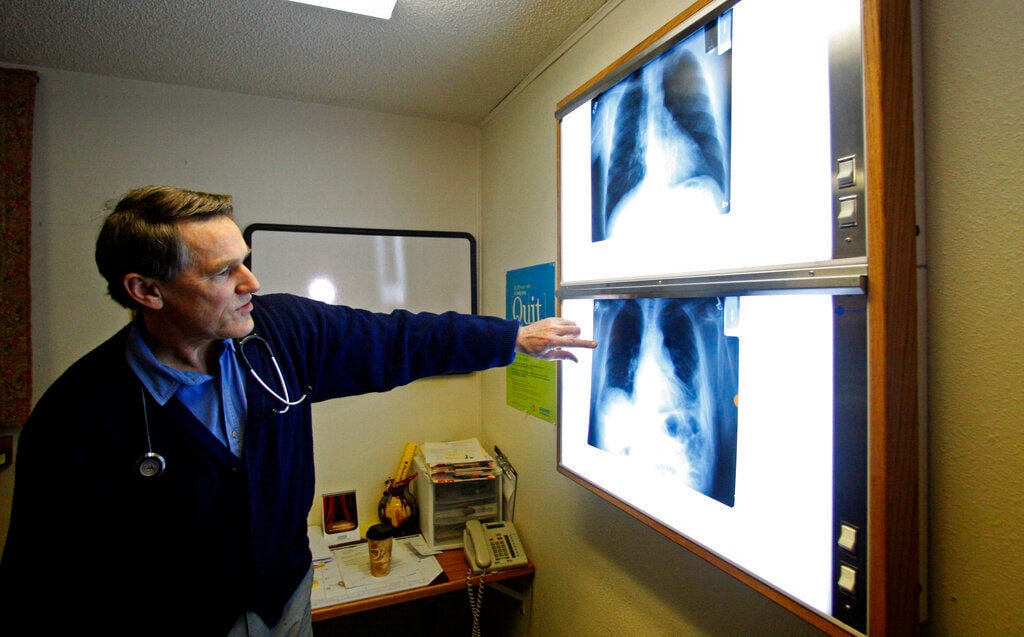 Saturday was Mesothelioma Awareness Day.
Don't worry — Montana is agonizingly aware of the almost 100 percent fatal cancer caused by one thing only — exposure to asbestos.
Indeed, the issue of asbestos, the still-legal killer of millions in America, is personal for Montanans.
Veterans constitute 10 percent of our population, and a shocking number of them were exposed to asbestos in the course of serving our country.
Many other hard-working Montanans have been exposed to the deadly fibers as a consequence of their longstanding presence in construction materials and auto parts.
Add to that the fact that the tremolite asbestos in vermiculite ore mined for nearly a century in the state caused countless deaths worldwide. Nowhere was the impact so great as in Montana, where hard-working miners unknowingly exposed their wives and children, and airborne dispersal of tons of the fibers left one of the most beautiful places on the planet — Lincoln County, including Libby and Troy — literally gasping for breath and mourning death after death.
So yes, we're certainly aware of mesothelioma, in addition to asbestosis, lung cancer and other asbestos-caused cancers.
But the breaking news here is not a calendar observance. What many Montanans do not yet realize is that a bill to ban asbestos is finally reaching the floor of the House of Representatives this Tuesday.
The Alan Reinstein Ban Asbestos Now Act, or ARBAN in the vernacular of acronym, was forwarded by a resounding and bipartisan 47-1 vote of the House Energy and Commerce Committee, and richly merits the up-or-down vote it will finally receive in the House this week. The time for legislative maneuvering and the escaping of accountability for this environmental hazard, which has been banned by more than 65 countries worldwide, has passed. Now, House members will have a chance to go on record as either supporting putting a stop to this carnage, or turning a blind eye to it.
"This bill will stop hundreds of metric tons of asbestos from entering the United States each year and will protect Americans from the daily threat ... found in homes, schools, workplaces and on consumer shelves," said Linda Reinstein, president of the Asbestos Disease Awareness Organization.
Reinstein is an eloquent advocate for this bill, but the victims of this disease, like her husband Alan, like the hundreds of Libby asbestos victims, are the loudest voices of all.
We urge Rep. Greg Gianforte to do the right thing, vote for ARBAN, and send it to the Senate, where his Republican colleague Steve Daines has already expressed support for it and Democrat Jon Tester's support has been a matter of record for years.
It's time to get this done, for Montana and for the rest of the country.