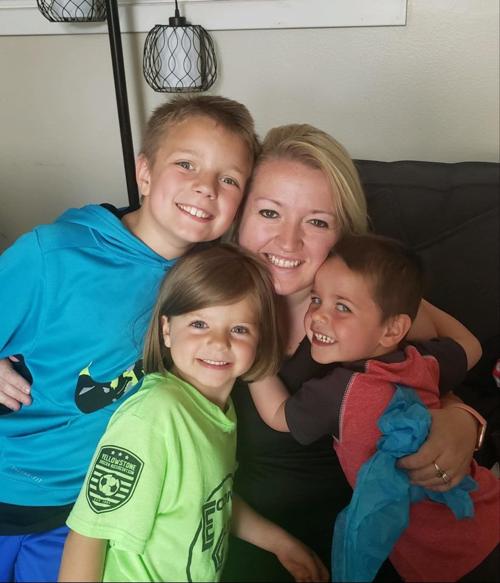 We've all just spent the better part of a year wound up tight as a fiddle string with the twin tensions of political campaigns and COVID.
Certainly, both those stresses are still apparent in our deeply divided, pandemic-plagued country. You can add to them more widespread financial stress and uncertainty than most of us have seen for many years.
Perhaps it's the beauty of a sunny Montana weekend in late November. Perhaps it's the restorative focus on life's simple blessings — food and family — that Thanksgiving brings. But we believe it's the power of example that leads us to acknowledge the curative power of kindness.
The motivation to help our friends, our loved ones and perhaps most of all total strangers with life's struggles is not a vaccine against the virus. But in many ways it's far more valuable.
The Billings Gazette's Juliana Sukut wrote a downright inspiring story that was published on Thanksgiving — the story of a small, simple act of kindness that made all the difference for two of Billings' heroic frontline health workers and their families.
A food drive initiated by a local photographer and some Columbus High School Students transformed what would otherwise have been a sad and deeply trying holiday for a couple of health workers, including Chelsey Barth.
Barth, a nurse working in a COVID-19 unit at Billings Clinic, learned on the Friday before Thanksgiving that her 5-year-old son had tested positive for the virus. That made three children with the virus that Barth is taking care of, while working at the clinic.
Faced with a new two-week quarantine, Barth was at a loss as to how she would be able to prepare a Thanksgiving dinner for her family — until being literally deluged with groceries from the food drive, all brought right to her door.
"I was so humbled and grateful," Barth said.
Photographer Ashlie Tate, 31, along with her husband and her three kids, all tested positive for COVID-19 during October. The virus knocked her out for the entire month. After she recovered, Tate wanted to give back to health care workers.
Tate launched the drive on Facebook, and enlisted a few local businesses to station drop-off boxes for donated groceries. 
Enough food was donated for big food boxes to go to two families, including Barth's, and the remainder was donated to health care workers at Lasting Legacy Assisted Living.
It occurs to us that if more of us responded as Tate did to 2020 — with kindness and generosity of spirit — that perhaps we might find that we are not as divided as we thought. And some of those divisions might actually disappear, even as we help each other weather the pandemic.