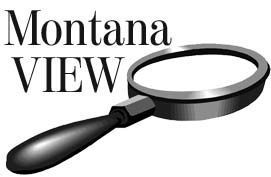 This is a crucial week for Montana's barley crop. The state switched suddenly from a wetter-than-usual spring to a summer heat wave.
"The first two weeks of July are critical," said Herb Karst, a barley producer and trade consultant from Sunburst, said Thursday in Billings. "The first week was good. Hot and dry is not good."
Karst keeps a careful eye on the barley crop for Mexican beer companies that brew Corona and Modelo. They import barley from north central Montana, brew beer in Mexico and export it to U.S. markets.
This year, uncertainty in international markets is as much a worry as the weather. Karst was among several Montana agri-trade experts who met in Billings at the Chamber of Commerce with U.S. Sen. Jon Tester on the eve of another round of tit-for-tat tariffs in the trade war that threatens to up end Montana grain and beef markets.
"Markets and buyers are nervous now," Karst told Tester.
Montana's economy thrives with myriad connections to international markets. The U.S. tariffs on steel and aluminum from China, Canada and the European Union are already having direct effects on Montana businesses.
For example, the price of a steel grain bin increased 20 percent this year, discouraging Michelle-Erickson-Jones from buying a new bin for her Yellowstone County farm. The bin Erickson-Jones priced was made in the USA of American metal, but the price of all metal farm equipment has gone up as a consequence of the Trump administration's tariffs.
Meanwhile, markets are uncertain for wheat growers like Erickson-Jones, who is president of the Montana Grain Growers Association. Mexico recently imported wheat from Argentina for the first time in modern history, she told Tester. The future of U.S. wheat sales to its No. 1 customer, Japan, is in doubt since the administration decided to pull out of the TransPacific Partnership.
"Trade uncertainties are sowing havoc in farmers' financial planning," Erickson-Jones wrote in a June Gazette guest opinion. "America's farm communities cannot afford the inevitable loss of jobs and incomes that would result from severing ties to markets that make up a significant share of incomes."
The Farm Bill is especially critical in this uncertain time, said Shane Strecker, a Custer farmer who serves on the board of the American Sugar Beet Growers Association. "We all need that safety net."
All ag commodity prices are down, leaving producers no good options for switching to other crops. "Right now there isn't anything that can bail you out," Strecker said.
Prices for cattle continue to decline from all-time highs. Beef prices are expected to drop further this fall, said Chris Skorupa, a rancher and small business owner in Carbon County who represents the U.S. Cattlemen's Association. One sign of stress on producers is the pressure his business is getting to stretch out payments on ag customers' operating loans.
The price for some cattle Skorupa sold recently was so low, he's not looking to sell more. "We've got some more sitting in the corral now, but why take 'em?" he said.
Tester, who farms near Big Sandy, held the meeting at the Billings Chamber of Commerce the afternoon that President Donald Trump was in Great Falls to campaign for Matt Rosendale, Tester's Republican opponent in the November Senate election. Trump remains popular with many Montanans, but not the results of his trade policies.
Tariffs imposed by the United States "are nothing more than a tax increase on American consumers and businesses," according to the U.S. Chamber of Commerce. Other nations' retaliatory tariffs make U.S. goods more expensive, so sales will drop and U.S. jobs will be lost.
Nobody wins such a war. The solution is negotiating for mutual benefit. The United States could have more leverage against China if it worked with long-time allies. The Trump administration's go-it-alone approach threatens to make this trade war America vs. the world. The administration needs a better strategy that addresses unfair aspects of trade without killing off markets where international trade benefits American farmers and ranchers.