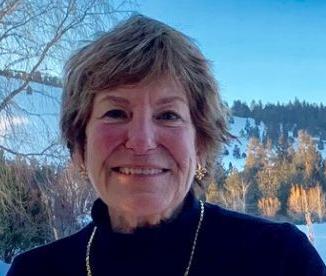 Footloose Montana received this letter recently:
"My female setter Bell was snared on January 3, 2021 about 18 miles west of Opheim on BLM on the Theony Rd.
"It would be impossible for me to describe the stress and trauma of having this happen, both for me and my dog. Fortunately I run all my bird dogs with radio telemetry collars and I was able to get to her in time to save her. At first I couldn't locate the locking mechanism as it was cinched deep and has a spring to maintain the tension. It crushed her trachea and she was choking out. I was able to detach the carabiner from the ground stake and I took my dying dog in my arms and ran back to my truck with her still in the snare. My plan was to race the 18 miles back to town and find help and tools. I would have never made it in time. By the time I got to the truck she was passing out. Her eyes were bulging and a sticky thick foam was extruding from her mouth. I laid her on the gravel road. I made one last frantic attempt to unlock the snare. Somehow my effort worked. A miracle.
"Some might ask why I was out with my bird dogs after the shooting season? I enjoy running my dogs, that's why. I have every right to be there, as much right as any other taxpayer. My activities do not endanger other lives, man or animal. I find it ironic that if my dog bit someone that day ... that I would be liable but someone can leave a lethal tool out indiscriminately and has no liability? This doesn't make any sense to me. How is it that ice fishermen need to check their tip ups daily and trappers can leave snares and trap at will? Tip ups have flags on them.
"I am an avid outdoors person, I enjoy fair chase hunting and fishing."
Rep. Paul Fielder wants to add another layer of lethal snares, this time for wolves, to the tens of thousands already seeding our public lands. Snares cost less than $3 each and are sold by the dozen. Trappers rarely bother to remove them. House Bill 224 passed the House and will have a hearing in the Senate Fish and Game Committee. Please tell committee members to oppose HB 224, wolf snaring. You can web message the entire committee here: leg.mt.gov.
The death toll of domestic animals and wildlife will increase exponentially if wolf snaring becomes law. Wolf hunters and trappers already kill almost half the number of wolves in Montana. HB 224 adds more danger to public safety. More snares mean more brutal indiscriminate slaughter. HB 224 is irresponsible and completely unnecessary.
Connie Poten of Missoula is board chair of Footloose Montana.