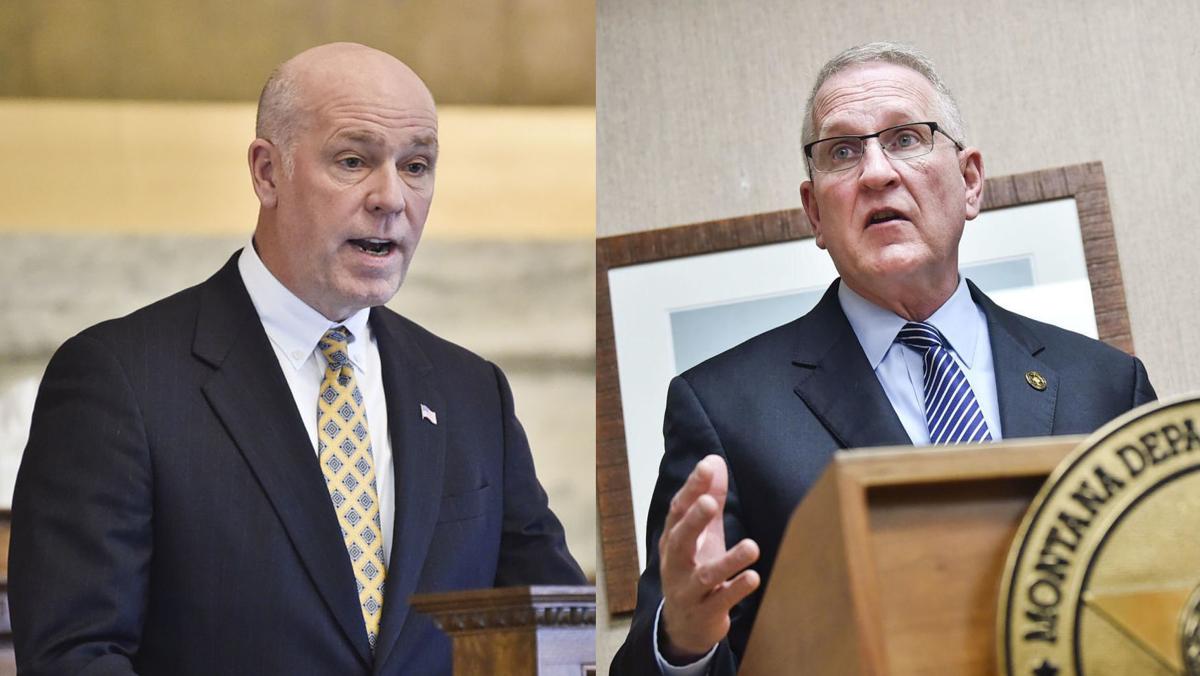 As we approach the Montana primary election, I need to let others of my conservative bent know my thoughts on our choice for whom to vote for as the Republican candidate for Governor.
Three years ago, it appeared that conservatives had a chance to keep a seat in Congress. After the primary election Greg Gianforte emerged as the nominee. While certainly not my idea of a "Montanan," he was the conservative candidate. I worked for and contributed to his successful campaign.
I voted for him with the idea that he would be "The Montana Congressman." Instead, he has used his election to position himself for another office. He betrayed Montana by giving up his seat in Congress (which he was very likely to retain) with the possibility that a liberal could take that seat.
Last year, after my first contact by Congressman Gianforte regarding his plan to run for Montana governor, I responded by saying that I was not going to be supporting him because 1.) He had betrayed my trust that he would stay in Congress and 2.) that Tim Fox is truly a Montanan that has the qualifications, character and experience needed for that office, whereas Congressman Gianforte is not a Montanan and has no experience to qualify him to be Montana's governor.
A few weeks later, I got a call … not from the congressman but from his wife, Susan, regarding my response to his request for me supporting him. I reiterated my prior comments and reassured her that I was not interested in supporting her husband. At the time, she asked, "Well, what about Tim's health?"
I was taken back. I knew, and Tim has been open about the fact that he is a cancer survivor, so it's not a big secret; but, to have it thrown up as an issue to change my mind about who I was going to support seemed as a very "Eastern Politics" approach and certainly not the Montana way. I said that in so many words and that my support for Tim Fox would continue.
Is Gianforte's candidacy a social stepping stone for Susan to be Mrs. Montana? Why would a man who is man enough to body slam people not be man enough to call me in person? Now, I also wonder is this same character issue of avoiding a man-to-man conversation the reason why he didn't show up for two governor debates.
We have a choice in the upcoming primary election. We have a Native Montanan, Tim Fox, a man with character, experience, knowledge, and who has dedicated his life to Montana. And then we have this out-of-state entrepreneur who has spent well over $10 million of his own to buy name recognition and votes while showing that he lacks the character and ethics that we Montanans expect in our elected leaders. We have a Montanan as a candidate and we have a candidate dressed in Montana camo.
That is why I am supporting Tim Fox!
Dr. R.D. Marks lives in Ennis.
Catch the latest in Opinion
Get opinion pieces, letters and editorials sent directly to your inbox weekly!