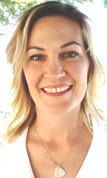 As our Consent Decree is moving toward a final vote from the Council of Commissioners, the question of what to do about the first mile of Silver Bow Creek remains on the minds of some of our citizens. Through my work as Director of the Clark Fork Watershed Education Program, I have spent fifteen years helping students to understand the difference between the terms restoration and remediation. I think that perhaps some light on these terms may help us to make a careful consideration of the question at hand.
If we indeed are seeking to "restore" the first section of Silver Bow Creek, let's consider the definition of restoration. Restoration means returning an area to its natural condition prior to injury. Restoration of a creek system includes ecosystem and hydrologic functions, meaning there is connection to the ground water source for recharge and cooling in the summer and heating in the winter. A restored stream would have a viable source of water that supplies the stream without pumping. The stream would have connectivity to its floodplain, allowing it to meander, moving sediments from the cut bank side of the stream to downstream point bars. Ecological functions such as providing habitat for aquatic life forms and riparian area animals would return.
The area in question as denoted by the 1912 map created by the cartographer W.H. Weed was entirely a wetland area with many shallow braided streams. Recall, early miners engineered this stretch to carry away tailings. They deliberately channelized the area in order to ensure flow, eliminating the original wetlands and braided shallow streams. Given this original condition of the area, wouldn't restoration imply a wetlands structure?
In contrast to restoration, a remedy is a design to protect human health and the environment, requires forever mitigation and maintenance and does not imply that the area will function as it normally would have prior to damage. Remedies can be of various structures and designs, and do not necessarily mean that the remedy will be 'ugly' or lack attention to local ecology. Today, we do our very best to make sure that remedial designs take into consideration ecological function, i.e. using native plants and trying to not irrigate as in the case of the Butte Hill remedies. However, we know that we will always have to be tending to these areas to ensure that the remedy continues to be protective. We accept that for remedied areas, we cannot return to original condition.
In the case of "restoring" the upper reach of long-dead Silver Bow Creek, to me this does not meet the definition of a restoration in any sense of the word and never will it. It is at best, an engineered water feature that will require forever maintenance, forever have costs associated, and never be a true functioning stream. Removal of the tailings in this area speeds up the process of ensuring that the groundwater will eventually be contamination free —perhaps in one hundred years, rather than one thousand years. Because the contaminated ground water remains, a true restoration of the first section of Silver Bow Creek is impossible in our lifetimes. It is important to note that there no longer remains a viable, natural source of water for this section of the creek. The only water sources are from storm water unless we pump water from another source. By definition, we should call this project a remedy and not a restoration.
Should we choose to install a creek-like feature, how will we maintain it for the next seven generations? Where will the water come from in the long term given the complexities of climate change and likely droughts in our future? Can we stretch our restoration dollars further by investing in projects that will yield greater results with less effort such as restoration projects on Blacktail Creek?
Finally, I deeply respect the opinions of those who are advocating for a restored stream. I am grateful that they have raised the issue and brought much-needed energy and attention to this area. However, I respectfully submit that we need to be mindful of our definitions and manage community expectations about what we can actually accomplish.
Rayelynn Brandl is director of the Clark Fork Watershed Education Program.
Catch the latest in Opinion
Get opinion pieces, letters and editorials sent directly to your inbox weekly!