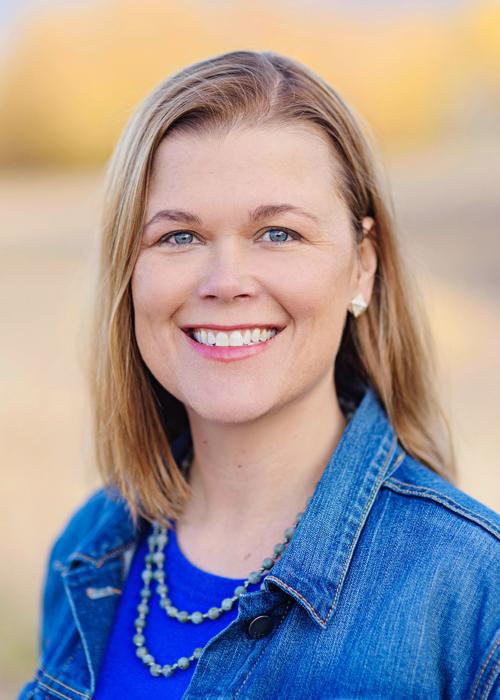 We are facing a moment of truth on asbestos, a known carcinogen, in this country. On October 18, Johnson & Johnson announced that more than 30,000 baby powder products would be recalled because of potential asbestos contamination. Three days earlier on October 15, two former Environmental Protection Agency (EPA) administrators urged Congress to take action on banning asbestos because they know the current EPA will not. Administrators William K. Reilly, appointed by George H.W. Bush in 1989, and Gina McCarthy, appointed by Barack Obama in 2013, penned an op-ed for The New York Times pushing the United States to join nearly 70 other countries by banning asbestos.
These former administrators know the threat of asbestos, which is known to cause mesothelioma and other cancers, better than most. They both fought to change the laws surrounding the import and use of this toxin. Reilly started this fight 30 years ago when the EPA finalized a decade-long rule-making effort that set a seven-year timeline to ban most asbestos uses under the Toxic Substances Control Act (TSCA). But two years later, a federal appeals court overturned the agency ban. Since then, over a million people have died from asbestos-related illnesses in the United States.
Now, roughly 40,000 Americans a year die from asbestos-related lung cancer and mesothelioma. Although it's unclear how many of those thousands are in Montana, there are at least 400 documented cases of asbestos deaths in Libby alone. The Center for Asbestos Related Disease (CARD) clinic in Libby reports that more than 2,400 others have been diagnosed with asbestos-related diseases in Libby since W.R. Grace closed its vermiculite mine in 1990. The Standard has reported that Lincoln County, Montana has the nation's highest asbestos mortality rate. Banning asbestos is critical for the country, and for Montana specifically.
The good news is that public awareness of the danger of asbestos is on the rise because of recent school closings due to asbestos exposure risk and numerous reports surrounding consumer product contamination. For instance, in February, a Missoula daycare center at the University of Montana closed and relocated 47 Montana children after testing showed "unacceptable levels of asbestos" in surface tests of the facility. The daycare center reopened this September after an eight month clean up. According to a 2016 study by EWG Action Fund, there continues to be widespread potential threat to students and teachers nationally for asbestos exposure.
Asbestos has also been found in popular makeup products and children's toys. This year, for the second time, the United States Food and Drug Administration (FDA) found asbestos in multiple makeup products at Claire's and warned consumers not to use them, prompting the company to issue a voluntary recall. Furthermore, in 2018, testing found that Playskool crayons — sold at Dollar Tree stores, and online via Amazon — were contaminated with tremolite, a type of asbestos.
Montanans can take action by calling on Congress to pass the Alan Reinstein Ban Asbestos Now Act (ARBAN), S. 717 and H. R. 1603, legislation that would ban asbestos in the United States with no loopholes. Fortunately for Montanans, Senator John Tester is a cosponsor of the ARBAN. However, despite the support by the American Public Health Associations, Montana Public Health Association, and other leading occupational safety and health organizations, Senator Steve Daines and Representative Greg Ginaforte have not yet cosponsored the bill.
If passed, ARBAN would ban the manufacturing, processing, use, and distribution of asbestos within a year of being signed. It would specifically ban the importation, manufacture, processing, and distribution of all six forms of asbestos (chrysotile, actinolite, amosite, anthophyllite, crocidolite, and tremolite). ARBAN will also safeguard Montanas by specifically banning the type of amphibole asbestos that resulted in so much human suffering and disease in Libby. It is the most comprehensive asbestos ban bill to be put in front of Congress yet, and also requires the phase-out of asbestos by the chlor-alkali industry, the only industry still importing asbestos into the United States. ARBAN will save tens of thousands of lives.
Montanans have experienced firsthand the devastating impacts of asbestos for decades. We cannot wait for the EPA to act. We know that the moment is now to ban asbestos in the United States. The solution is that simple.
Linda Reinstein is the President of the Asbestos Disease Awareness Organization. Heather White is a resident of Bozeman and the former President of Yellowstone Forever and former Executive Director of EWG.
Catch the latest in Opinion
Get opinion pieces, letters and editorials sent directly to your inbox weekly!