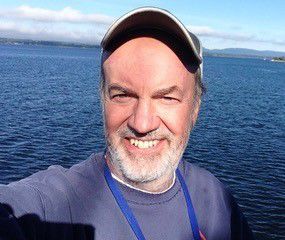 Montana can be proud of the legacy it has provided to the nation in its dedication to the conservation and management of public lands.
Beginning in the early 20th century when the first cohort of forest rangers came to Missoula, the Forest Service has embraced a responsibility to protect and sustain the full range of resource values that benefit the American people.
On occasion management priorities could be pulled astray, as in 1969 when an over-emphasis on clearcuts impelled University of Montana Forestry Dean Arnold Bolle to criticize the Forest Service's actions, guiding the agency back to its multiple use purposes and fostering the passage of the National Forest Management Act. In 2002, former Chief Dale Bosworth, who now resides in Missoula, reminded the agency of the concept of stewardship, where the focus is not what we take from the land but what we leave on the land. I fear we may be forgetting these vital lessons.
The June 12 visit to Missoula by Agriculture Secretary Sonny Perdue to announce his Secretarial Memorandum on new agency priorities reminds us how easily we may be lured in the wrong direction. His mandate to "increase America's energy dominance" and "reduce regulatory burdens" comes on the heels of a June 4 Presidential Executive Order that orders federal agencies to set aside environmental impact requirements because of the economic downturn caused by the COVID-19 pandemic.
Certainly, the nation must take assertive measures to restore the economy, but a command to exploit complex ecological systems without appropriate environmental reviews, guaranteed by the National Environmental Policy Act, abandons the sound principle of "look before you leap." Further, forcing the Forest Service to meet production targets on a narrow range of resource benefits — those that can be commodified in the marketplace — discounts other critical resource values such as clean water, wildlife habitat and recreation opportunities that are well-recognized as central to Montana's economic vitality.
It's not that forest management activities will necessarily be destructive to important environmental processes. Professional resource managers are well trained to design projects that allow timber harvest yet protect other resource values. Montana's timber operators are good at what they do, and we need a vital forest industry to help restore healthy, resilient forest landscapes. Yet the development of projects with appropriate, well-distributed benefits requires significant reflection and analysis, since forest treatments are inherently complex with results depending on localized conditions. Moreover, the Forest Service has learned its best outcomes emerge only after ongoing deliberations among partners and local residents to apply their nuanced knowledge and experience.
This process actually happens in Montana via the decades of efforts by the 20-plus voluntary groups known as forest collaboratives that regularly engage with agency staff to improve project design, build understanding, and help get work done. These collaborative groups do not enter their deliberations with presupposed notions of resource exploitation. They want the best for the land.
A better solution for our forests would be full funding for our Forest Service field staff. These dedicated professionals find themselves under constant stress from budgets inadequate to carry out the complex tasks that are required of them. Instead of grandstanding outside of Missoula trumpeting a narrow, made-in-Washington extractive approach to forest management, our congressional representatives could support these highly effective public employees in the places where they work via more robust budget allocations that would allow them to do their jobs.
Increasing the capacity of the agency will not only stimulate local economies, it will ensure the full range of resource benefits are realized, generating "the greatest good for the greatest number in the long run."
Before retiring, James Burchfield worked as a field forester for the Forest Service and served as dean of the W.A. Franke College of Forestry and Conservation at the University of Montana.
Catch the latest in Opinion
Get opinion pieces, letters and editorials sent directly to your inbox weekly!