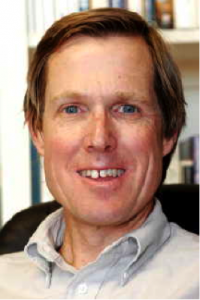 Matt Rosendale's recent column, "Against Leftwing Extremism," that appeared in The Montana Standard is appalling in what it reveals about Montana's sole representative. I recommend Rosendale represent all Montanans, not just rich white folks like himself. I don't hold my breath, however.
Instead of repeating boilerplate pieties about our military, it would behoove him, and the rest of us, to support habits of ongoing self-criticism and policy reform in the Army, Navy, et al. The military is making great strides to lessen the long-standing culture of sexual abuse, for example — a lingering problem that receives no mention in Rosendale's blanket praise.
His litany of "creeping left-wing extremism" represents a standard rhetorical ploy and signifies the familiar Kool-aid he imbibes. His statement that "leftists have completed their long march through the universities . . . corporations . . . and our primary and secondary education systems" is hopelessly generalized and wrong. I recently retired after forty years in academe, most of that in the Montana University System, and I'm afraid our representative is way off base. His allegation is deeply offensive to many of us.
There are so many false claims in this piece, one hardly knows where to start. Who can take seriously his fear that active military's sworn fealty to the Constitution will be replaced by "fidelity to identity-politics grievance"? And what exactly does the latter mean?
Critical race theory does not mean "destroying the commonalities that allow us to put American first in our hearts": a dangerous rehash of the former President's tragically myopic agenda, let alone the 1980s culture wars. Let us no longer confuse patriotism with prevalent varieties of jingoism. Critical race theory does mean accepting the reality of systemic racism which, tragically, is nothing new in American history. Accepting that reality does not automatically result in "a race-based calculus that governs every human interaction." Far from it. It does mean recognizing historical and contemporary contexts that some privileged folks in positions of power deny or ignore. That's the issue. For starters, I recommend Ta-Nehisi Coates's Between the World and Me (2015), which eloquently evokes the felt experiences of being young, black, and male in the 21st-century U. S.
I wonder if our representative, whose background is in real estate development in Maryland, has studied the history of racially restrictive covenants in urban and suburban real estate? Though the 1968 Fair Housing Act invalidated these, they remain on the books in many if not most American cities. For that matter, the history of race relations in the military, insofar as I understand it, is complicated and, sometimes, tragic. Ignoring these complexities gives the lie to our actual military history.
Rosendale's column, in fact, sadly exemplifies our country's and our state's ongoing struggles with racism. He regards his "letter" as "the opening salvo in a long pressure campaign to oppose these changes in the military" though he notes "only 29 Republicans signed." That should tell Rosendale and the rest of us how anachronistic his staked position is.
I'm mortified and embarrassed by this column. Montanans deserve better. Celebrating difference and diversity also means recognizing our shortcomings and dealing with them. We've got a long ways to go.
Dr. O. Alan Weltzien is a professor of English Emeritus and a former English professor at the University of Montana Western. His most recent book is "Savage West: The Life and Fiction of Thomas Savage."