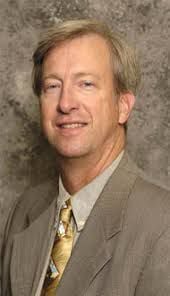 On election day Montana voters decided that our political status quo should be burned to the ground. We wrecked the balance of power that has governed the state for sixteen years: Republican Legislatures and Democratic governors.
About 11 out of 25 voters chose to keep what we had. 13 of 25 voted for something different, right down the ballot, producing large Republican majorities in the Legislature. My belief is that a substantial number of that 13 out of 25 will be regretting their choice, because these are not your Main Street or country club Republicans. Thanks to Koch Brothers money, the Republican legislative caucuses have self-selected the most extremist, right-wing membership for two solid decades, driving out the moderates among them. This is an ideologically driven wrecking crew.
We elected the most reactionary governor in 30 years. Plainly speaking, we are about to be governed by the most extreme faction in Montana politics. In the end, a majority of us will regret it.
We don't have to speculate about what this crew is going to do. They've been telling us for a long time. For sixteen years they have trumpeted their rhetoric, and introduced and passed a large number of right-wing bills, only to have them vetoed by Democratic governors. That check and balance is now wiped out.
Here is a brief preview of what is coming. All of this is in the 1,000 bill requests already in the hopper in Helena.
● Large tax cuts and large budget cuts are in the pipeline. Long term, the Coal Tax Trust Fund is in danger. The rich will be richer, and the rest of us will continue to struggle as our schools, our health care, and our social safety nets are mangled and shredded.
● The rights and dignity of women, Native Americans, gay people, and poor people will be diminished. Abortion will be criminalized, birth control will be less available. The war on drugs will roll on. You won't get what you voted for when you voted to legalize cannabis.
● Schools and the university system will see large budget cuts. Teachers unions and public employees unions will be attacked and quite possibly dismantled.
● Much more chaos is coming to our health care system. Many people will suffer, especially the last and least among us.
● Packing heat anywhere, anytime will be the new normal. Get ready for guns in bars.
● Access to public lands will start getting cut off. Our stream access law is severely threatened. Prime hunting and fishing opportunities will be reserved for the fattest wallets.
● The climate catastrophe will be ignored. Pollution and environmental degradation will start ramping up. No mine will go unpermitted, no pollution discharge permit ungranted. But we will write blank checks to fight superfires raging across ranchlands and grain fields.
● Northwestern Energy's customers are in danger of being stuck holding the bag for cleaning up Colstrip.
● The rights of workers, voters, and people who rent homes will be reduced and ring-fenced. Trade unions are in big trouble, as are overall wage levels. Public employee pension funds will be shredded.
● The powers of cities will be diminished. Your city commissioners will have their hands tied in multiple ways.
● Operations of the Departments of Revenue and Environmental Quality will be severely disrupted, to the benefit of large corporations and the richest residents.
● Spending on arts and culture will evaporate.
● The rhetoric of liberty and freedom will flow like beer at a kegger, while our actual freedoms are attacked, our way of life is sold off to the highest bidder, and our ability to govern ourselves is wrapped in chains.
● We know how this ends. Adding it all up, we the people will gradually become poorer, sicker, and less educated.
An angry reactionary minority now has control of our state government. They are going to subject us to the Kansas Experiment: make a massive cut to taxes, then just wait. As state revenues crash, cut out every bit of spending that helps we the people make ends meet or even simply survive. Reward the private jet set that is buying Montana and paying for these elections, and punish the rest of us.
Many of the 13 out of 25 of us who voted this in will be wondering what the hell is happening, and regretting it when it becomes clear.
This is coming to you, Montana. You've really stepped in it now. And there is no stopping it without large, organized, and very loud opposition. It has to ramp up immediately. Because these extremist Republicans have a dead simple idea of compromise. For them, compromise is when you do what they say.
Adapted from a piece originally published on medium.com: https://medium.com/@brady.wiseman/oh-montana-7dc2413a5531?sk=562869c17fdf428893539 a2a5f94084c
Catch the latest in Opinion
Get opinion pieces, letters and editorials sent directly to your inbox weekly!