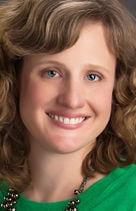 Let's start with some disclosures. I am the CEO of Planned Parenthood of Montana. I am a mother. I advocate for access to reproductive health care, including safe, legal abortion. My values, both personal and political, are rooted in ensuring that Montanans have access to high-quality, affordable, science-based health care provided with care and compassion, respect, and without judgment.
This legislative session has been terrible for women in Montana who have accessed or will need to access abortion. By the end, the supermajority Republican Legislature and Governor Gianforte will have passed bills that ban abortion after 20 weeks, limit access to safe medication abortion, force doctors to offer medically unnecessary requirements before an abortion, and restrict the funds available for low-income women who need abortions, including those who are pregnant as the result of rape or incest. They may even have set up an Abortion Court tasked with investigating whether or not a woman was actually raped when she sought an abortion for a resulting pregnancy.
But I digress. What I'd like readers — and all Montanans — to know, is that Republican anti-abortion extremists don't actually care about the wellbeing of Montana women, babies, and families. What they do care about is finding ways to boost their own political profiles and prospects by dragging out the hardest, most traumatizing moments during a pregnancy and putting them front and center on the political stage. Please bear with me as I lament and reveal the political machinations that have forced the inflammatory "Montana Born Alive Infant Protection Act" onto the 2022 ballot.
First, a few facts. This policy is meant to penalize doctors who do not provide life-saving medical care to a newborn who has no chance of survival. For women and families who have experienced this, the real-life scenario manifests as a baby being born, the doctor determining that the baby will not survive, and the parent(s) having to make the hardest, most terrible decision of their lives: do we let our baby go and end our child's suffering, or hope for a miracle and ask the doctor to do everything they can, even if it might mean prolonging that same suffering?
Spoiler: Doctors and their patients are already making these decisions together, taking all factors into account. This new law is useless, cruel, ignorant, and unnecessary. It's nothing more than political theater and an inflammatory messaging campaign — a way to stoke fear in an attempt to strip us of our rights and freedoms.
Cut to the 2021 Montana legislative session. The Republican majority and the governor have a choice: Pass a bill and put this issue on the ballot to be debated until the 2022 election (HB 167), or pass a bill that the governor can sign by May 1 and enact the policy immediately (SB 315). Two-year fight? Or quick enactment at the Legislature?
Enter the Regiers — Matt, Keith, and Amy — a father, son, and daughter who are attempting to create for themselves a political dynasty built on the destruction of reproductive autonomy. Under the current legislative scheme, it is an impossibility that this policy would not have passed the Legislature and been signed by the governor. If enacting such a policy — rooted in "pro-life" values — were the goal, it could have been swiftly and easily accomplished in the 90 days allotted for the 2021 legislative session. But the Regiers decided that Matt's ascension in Montana politics was more important. If he wants to run for Congress in 2022, as rumored, what better way to connect himself to the ballot and to conservative voters than to ensure an anti-abortion measure of his design is also up for a vote, parallel to his name and campaign? Pro-life policy wins at the Legislature be damned.
Planned Parenthood of Montana had a different view. We knew that spending two years fighting over this issue on the ballot would mean resurfacing old (and imposing new) trauma for every family in Montana that has suffered the debilitating nightmare of a pregnancy that ends at or soon after birth. We decided that we would stand down, let the Legislature pass this policy (which addresses a non-issue and would have no real impact on our services) instead of forcing Montana families to relive their worst nightmare for two years.
The Regiers and the Republican Party did not make the same consideration for Montana families. They sabotaged this policy bill, coordinating with their allies in the House Judiciary Committee (Usher, Ler, Phalen, J. Hinkle, Gillette) to let the bill die by inaction. They chose instead to force the passage of the HB 167 referendum that will now put this subject on the 2022 ballot. They took your faith in their anti-abortion stance and used it for their own political gain. The Regiers and the Montana GOP decided it was more important for them to elevate a member of their own party than to pass a policy desired by the community who wants to see abortion banned. They also operate under the assumption that Planned Parenthood can be distracted from serving patients by unnecessary ballot referenda and lawsuits. They couldn't be more wrong: Protecting Montana's women and families is as important as providing services.
The joke is on them. Planned Parenthood will never run out of energy for and commitment to protecting Montana women and families from the political dealings of politicians who don't give a lick about policy, couldn't care less about families, and will sacrifice their values and those of their supporters for their own political gains and advancement. Planned Parenthood stands with Montanans. You are our priority. And your health and well-being will never be a political football for us. Nor will your family's pain and heartbreak. On the other hand, if you're looking for elected officials and a political party that will put their own power and ascension in the ranks over your needs and desires, well, the Republicans and the Regiers are your touchdown.