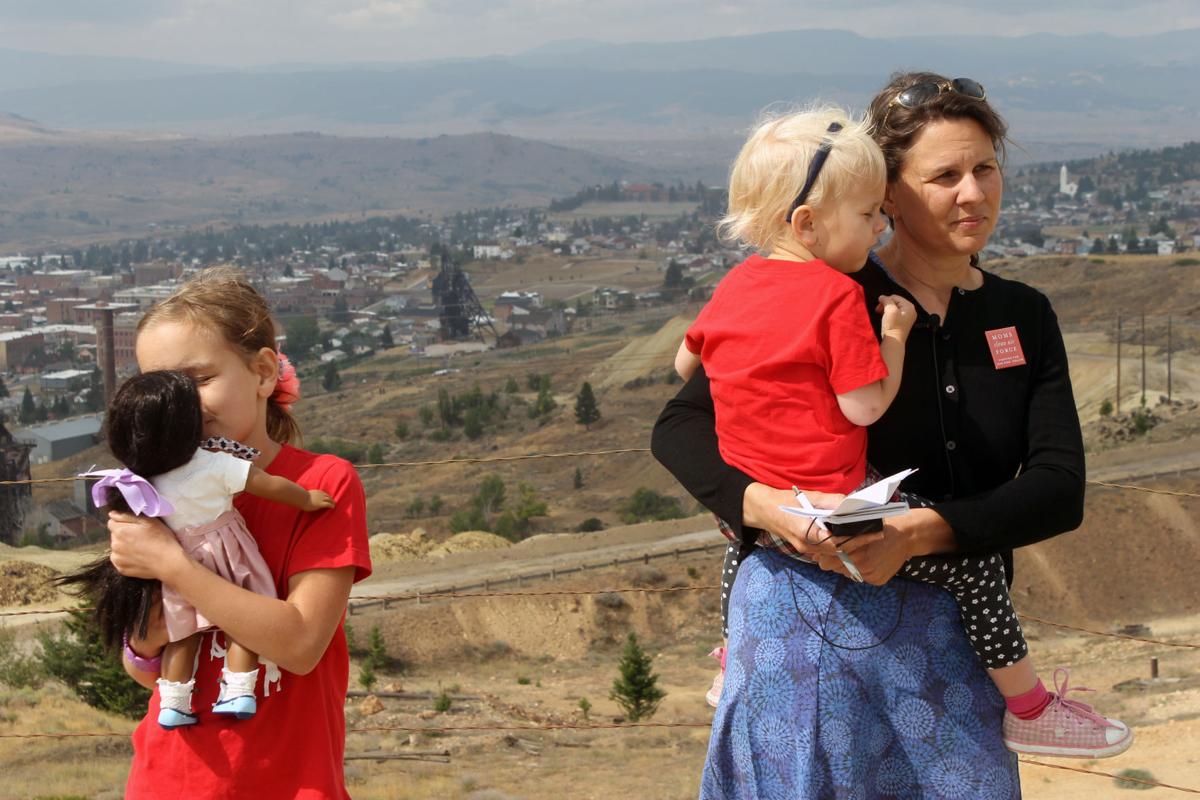 As the mother of children exposed to high levels of heavy metals, one of whom tested with high levels of lead in her bloodstream, I understand that sometimes the smallest things in our lives, often too small to be seen by the human eye, have the biggest impact. Today, that lesson continues to hold true as we fight an invisible virus that has claimed the lives of 100,000 Americans. Particle pollution, invisible liquid and solid waste, which comes from fossil fuel combustion and fires, is particularly harmful.
These particles are so small they can pass directly into the bloodstream from the lungs, triggering serious health conditions and premature death. It has been estimated that particle pollution is responsible for 85,000 deaths each year in the U.S. In spite of the need for stronger protections, U.S. Environmental Protection Agency (EPA) Administrator Andrew Wheeler last month refused to strengthen our current national standards for particle pollution — even as we fight a pandemic that is especially deadly to people exposed to air pollution.
We all have a right to breathe clean air, and Wheeler's refusal to strengthen protections for particle pollution is flat out wrong. Last week, I joined several dozen moms to tell him exactly that during a virtual public hearing on these protections.
Pregnant with my first daughter while living in Missoula amidst the 2007 wildfires, I remember often waking to a fresh layer of charred pine needles and ash on nearly everything it could reach. My morning sickness was so aggravated by the poor air quality that my throat was bleeding from irritation. My daughter was born in the winter when the air is the worst because of seasonal inversions — a process trapping air in the mountain valleys where Missoula is nestled. While I was pregnant, my lungs couldn't escape the air from the wildfire season; after my daughter was born my lungs couldn't escape dirty air trapped during inversions.
Missoula is among the top twenty most polluted cities in the country for particle pollution. This is staggering considering that Missoula has fewer than 75,000 residents. Missoula has local restrictions on wood-burning stoves, free public transportation, and is renowned for being a pedestrian- and bike-friendly city. Still, Missoula is on the list of worst air quality. If wildfires teach us anything, it's that we should take climate disruption seriously. And dangerous air doesn't care about jurisdictions.
Particle pollution is linked to climate disruption, multiple health problems, and early death. New medical research finds that even a small increase in the amount of particle pollution from one U.S. county to the next was associated with an increased death rate from COVID-19.
If Administrator Wheeler would heed his agency's mission to protect human health and the environment, he would follow the science and strengthen particle pollution standards. Unfortunately, moves like this make it clear that Administrator Wheeler does not have our best interests – nor the EPA's mission – in mind.
This latest proposal is not an isolated assault on our health. Administrator Wheeler has used the COVID-19 pandemic as cover to unravel multiple protections from air pollution, including standards for cars and trucks; lifesaving protections for mercury and other toxic pollutants released from coal-fired power plants; and stopped enforcing some environmental laws altogether, just to name a few..
Now more than ever, we need strong protections for particle pollution. Our kids deserve to breathe clean air and live lives unhindered by preventable respiratory complications. Administrator Wheeler should do his job and uphold the EPA's mission, or cede leadership to someone who will.
Melissa Nootz is Montana organizer for Moms Clean Air Force.
Catch the latest in Opinion
Get opinion pieces, letters and editorials sent directly to your inbox weekly!