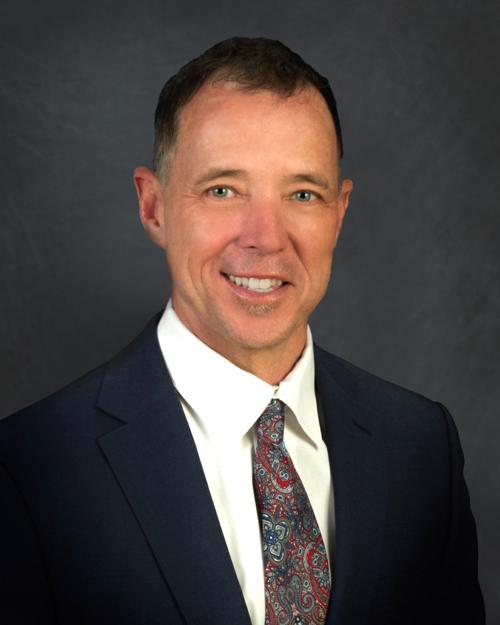 Fall semester classes at Montana Technological University have concluded, and it was a semester, unlike any other. COVID-19 forced us and 2,400 other institutions in the U.S., to adjust our normal way of doing things. The pandemic has impacted everyone and has compelled us to do things differently.
In October of 2019, I read an article in the Chronicle of Higher Education discussing the declining number of high school graduates and the impact on colleges and universities. The article indicated, "Higher education has fully entered a new structural reality." Another stated that enrollment challenges would require the attention of every member of every university community and less focus on self-interest and more attention to the common good of our institutions and society would be required. I'm guessing the contributors to this article had no idea that a few months later, the world would be turned upside down by a global pandemic.
Over the past nine months, all of us have been challenged to maintain some sense of normalcy in our lives. At Montana Tech, the health and well-being of our students, faculty, staff, and community have continued to be at the forefront of our minds. We have had to radically reimagine how we do things on more than one occasion. On many days, we have felt like we were living out a version of the childhood game of Whack-A-Mole. While many campuses across the country went fully online and students stayed home, Montana Tech and the Montana University System remained committed to providing full face-to-face instruction. We have done this with the support of the Governor, Board of Regents, the Office of the Commissioner, our campuses, and most importantly, the communities in which we reside.
While the pandemic has been a distraction and will likely continue to be such, we remain focused on the future. The resolve to move forward is encouraging. In 2021, we'll have a complete leadership team in place along with the opening of our Schweitzer Engineering Power-Systems Lab, the construction and opening of the Lesar Family Nursing Simulation Center, expanded advising for students, and much more.
We have launched into a strategic planning process, which will provide a framework and driving-force to position the University for the future. And we're grateful to be part of a community that has numerous exciting developments that will contribute to renewal and economic development of our community including Montana Studios, Praxis Health Simulation Center, and others.
At the end of the day, it comes down to all of us working together. When the cornerstone of Main Hall was laid on December 29, 1896, the Anaconda Standard proclaimed that "Someday the School will be the pride of the city of Butte." Many Butte community members and mining companies donated funds, and others land, to support the school in its early beginnings. Since opening in 1900, Butte has been the university's backbone providing much to our faculty, staff, and students. This support continues today and has been illuminated throughout the COVID-19 pandemic. We are incredibly grateful and remain committed to giving back as much as has been given to us.
COVID-19 has tested all of us in every community in all corners of the world. There is good news about vaccines and their impact, but this is still months away. We have to take care of ourselves and each other. 4-H had a profound influence on my life growing up. The motto, "To make the best better" has been part of my DNA ever since. As a society, we need to continue to find what Desmond Tutu called "Ubuntu" — my humanity is inextricably bound up in yours. We belong in a bundle of life and must watch out for and take care of one another.
In this time of thanksgiving, we thank you for your support of Montana Tech and, most importantly, our students. You have helped our university grow from our start as the Montana State School of Mines to one of the nation's top STEM universities. Together we will continue to make a difference in the lives of those who will make a difference in our world. We need each other now more than ever.
On behalf of our faculty, staff, and students, along with our alumni worldwide, I would like to thank you for believing in our university. As we move into 2021 and beyond, we look forward to all we can, and will, accomplish together.
Best wishes for a holiday season blessed with family, friends, and good health.
Les Cook is chancellor of Montana Technological University.