A fire burning on the eastern shore of Yellowstone Lake has grown to 80 acres — about a quarter of a square mile — prompting the closure of at least six campsites and a portion of a popular trail through the area.
Due to the increased fire activity and additional closures, park staff worked to reroute backpackers around the fire area.
Hot, dry weather in Yellowstone National Park helped stoke the Brimstone fire, which is producing smoke that may be visible from Bridge Bay, Lake Village, Fishing Bridge, the East Entrance Road, and communities east of the park.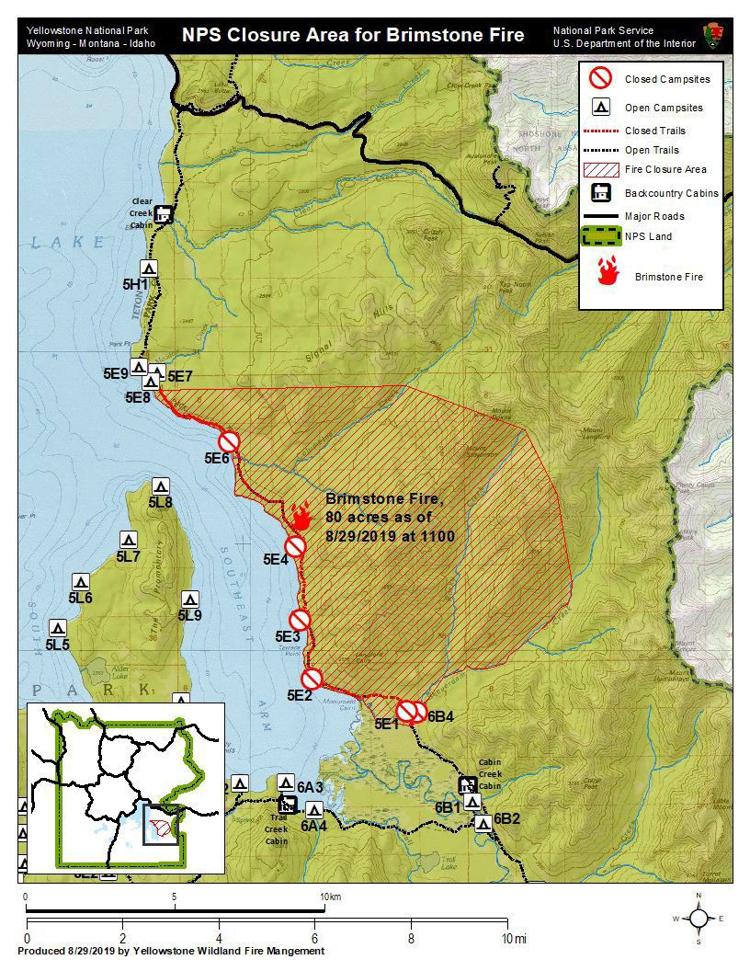 The wildland fire does not pose a threat to visitors. All park facilities and roads are open except for the following backcountry campsites: 5E1, 5E2, 5E3, 5E4, 5E5, 5E6, and 6B4. In addition the Thorofare Trail between 5E8 (just south of the spur trail to 5E8 campsite) and Beaverdam Creek have been closed for safety.
You have free articles remaining.
You're out of free articles
Sign in or create a FREE account to keep reading.
The Brimstone fire was detected on the afternoon of Aug. 26. The blaze was likely ignited by lightning and is burning in a spruce and fir forest.
Because the Greater Yellowstone area is a fire-adapted ecosystem and no facilities are in danger, park fire managers are letting the blaze play its role in maintaining the health of the area's wildlife habitat and vegetation.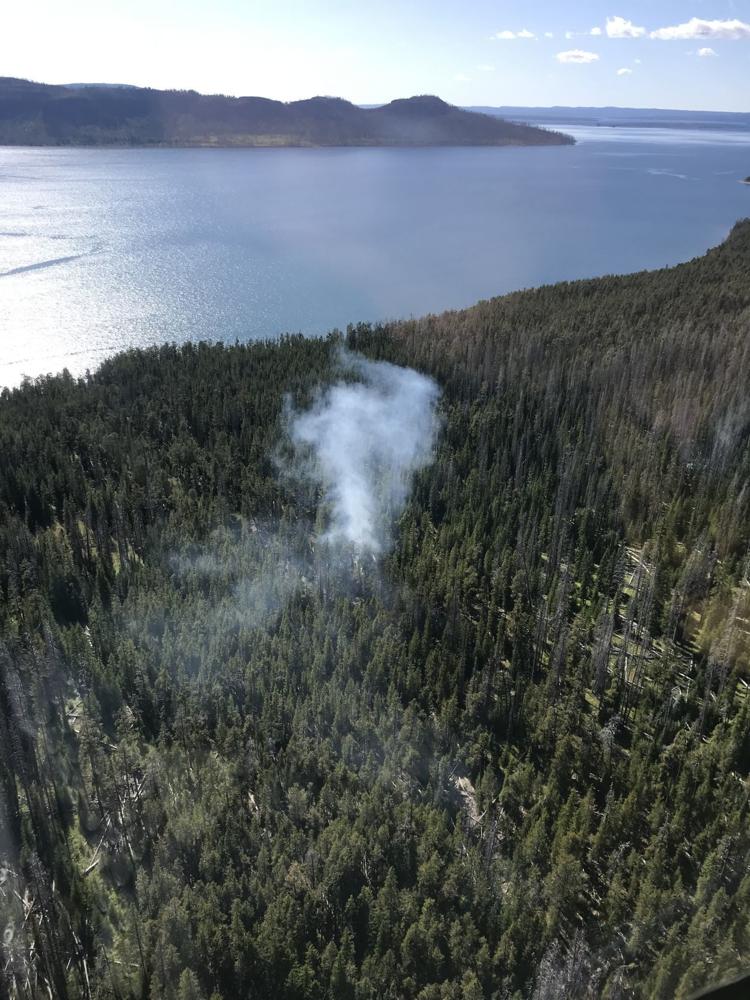 Although there are no fire restrictions currently in place, fire danger remains high in Yellowstone. Campfires are only permitted within established fire rings in campgrounds and some backcountry campsites.
The Brimstone fire is the largest of four fires active in the park. Visitors can stay informed about current fire activity by logging on to the park's fire activity web page.