Montana VA Health Care System said Tuesday it will fly doses of the COVID-19 vaccine to Havre on Jan. 21 in order to bring the treatment to as many as 300 veterans in rural areas as part of a national pilot program.
Montana VA officials said they will fly the Moderna vaccine in special plug-in coolers from Fort Harrison to veterans in the Havre area enrolled in VHA health care. They have started calling eligible veterans to schedule appointments based on risk assessments. The vaccines are free and require two doses, given 28 days apart. Veterans will be scheduled for their second dose at their first appointment.
The vaccinations will be in the former Herberger's building at Havre's Holiday Village Mall, 1753 Highway 2, NW Suite 3. People will be screened for COVID-19 before entering the building and must wear a face mask that covers their nose and mouth.
Vaccines are available by appointment only to vets enrolled in Veterans Health Administration health care. Any vet not enrolled should call (406) 447-7350 to see if they are eligible. Unenrolled vets should call as soon as possible. If a vet meets eligibility requirements, they may be able to receive the vaccine on Jan. 21.
High-risk veterans will be contacted first followed by other vets who want a vaccine. High-risk vets are 75 or older and any veteran who has a medical condition that may put them at increased risk based on Centers for Disease Control and Prevention risk criteria and VHA guidance.
Montana VA is planning vaccination events around the state and will call vets to schedule appointments.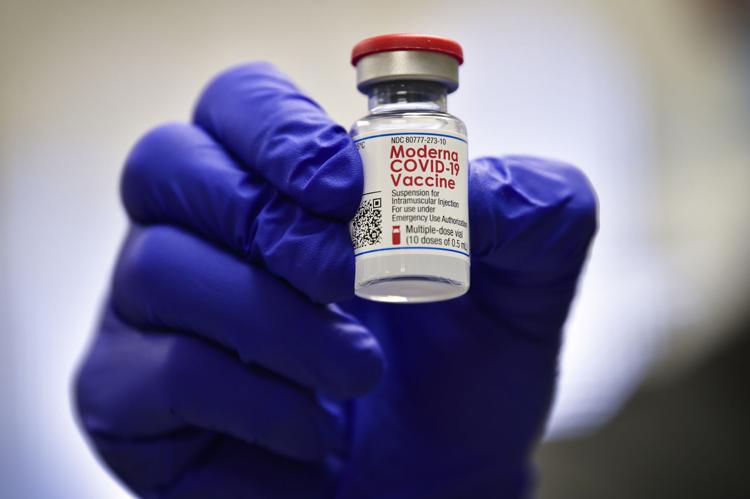 Montana VA Health Care System officials said they were selected by Dr. Richard Stone, VHA executive in charge, to lead a national pilot program to bring vaccines to rural vets.
Officials said they will administer COVID-19 vaccines until all enrolled veterans who want to receive the vaccine have been immunized.
The state of Montana on Tuesday reported 87,077 confirmed cases of COVID-19, with 81,183 of those as recovered and 1,067 deaths.
The Montana VA received 1,000 doses of the Moderna vaccine on Dec. 23 and gave shots to front-line workers at the Fort Harrison VA Medical Center. It was one of 113 VA sites to receive initial doses of the vaccine. Officials said they would go to the Montana VA's Community Living Center in Miles City a few days later and offer the vaccine.
Montana VA Health Care System Chief of Staff Dr. JP Maganito said more than 60% of its staff have received the vaccine so far in an effort to protect themselves, their patients, their loved ones and others.
"This vaccine is safe, effective, and is necessary for us all to help establish herd immunity and finally end this pandemic," Maganito said.
Veterans can follow COVID-19 vaccination updates via email, Facebook (@VAMontana), and Twitter (@VAMontanaHCS). A vet with questions they can send their health care team a message through MyHealtheVet or call 844-819-0833.