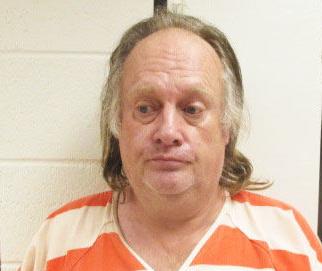 A judge entered not-guilty pleas Tuesday on behalf of a woman accused of killing longtime Dillon resident Larry Coon in January, while another woman pleaded not guilty to accusations she helped move the body and waited to tell police about the crime.
Another man in the case has yet to appear on a felony charge of obstructing justice.
According to newly filed charging documents, technical analysis on a lot of evidence is still pending so additional charges are possible.
Sandy Rose Moore is charged with deliberate homicide for allegedly strangling Coon, her 49-year-old significant other, between Jan. 8 and Jan. 11 at a home in Dillon where they were living. Moore, who was 19 at the time, is also charged with tampering with evidence.
Because she is to undergo a mental health evaluation, District Judge Luke Berger entered not guilty pleas on her behalf and she remains jailed with bail set at $200,000.
The homicide charge carries a minimum 10-year prison term and maximum 100 years, while the tampering charge is punishable by up to 10 years.
Christina Vanduinen, who was 23 when the alleged crimes occurred, pleaded not guilty to felony obstructing justice and conspiracy to tamper with evidence. Both carry maximum 10-year prison terms. She also remains jailed with bail set at $200,000.
Kerry Samuel Johnson, who was 56, has yet to appear on a charge of felony obstruction of justice, which is punishable by up to 10 years in prison. He is free on $15,000 bond.
The arraignments for Moore and Vanduinen were held by videoconference because of coronavirus concerns, and Vanduinen sobbed loudly before her hearing and cried through much of it, saying at least twice there was more to the case than was being said.
"I don't know what I'm allowed to say," she cried. Her public defender told her loudly to say nothing and the judge, in a softer tone, said, "I am reminding you of your right to remain silent."
According to prosecutors, Johnson indicated on Jan. 11 he might know about the location of a dead body. He told police he had been at Coon's home to fix the washer and dryer and found Coon's wallet but he wasn't there. He said Moore was acting "strange and nervous."
Police went to the home and after Moore first refused them admittance, she let officers inside, saying she and Coon had argued and he was out for a walk to calm himself.
Police found Coon's body between the washer and dryer, with a plastic bag over his head, in a position that indicated it had been moved. Moore was arrested immediately.
A search turned up numerous articles of evidence, including an electric cord that authorities believe may have been used to strangle Coon.
Neighbors said they heard Moore and Coon fighting frequently and two people identified as Johnson and Vanduinen had been frequenting the house the past two days.
Vanduinen told police that Moore had admitted killing Coon. But Vanduinen explicitly denied seeing or touching Coon's body "despite having detailed knowledge of the condition and location of the body," according to charging documents.
Johnson said he wasn't present when Coon was killed, had not seen the body nor attempted to move it. But police inspected the washer and dryer and said it was unlikely work had been done on them recently, conflicting with Johnson's previous statements.