Montana Highway Patrol Trooper Wade Palmer will return to Montana Wednesday, more than two months since the shooting spree outside Missoula that left him critically wounded, but alive. 
Palmer's doctors at the University of Utah Hospital in Salt Lake have determined the trooper is prepared for the next phase of his treatment back in Montana, the state Department of Justice said in a press release on Tuesday.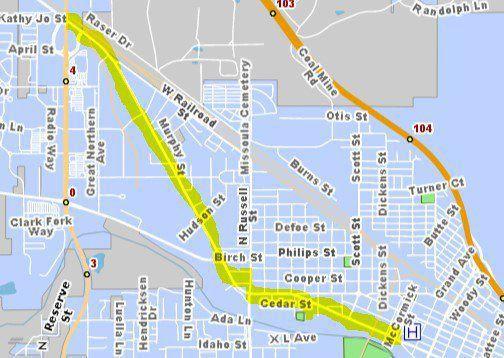 "We are absolutely thrilled that Wade is coming home," MHP Col. Tom Butler said in the release. "From the very beginning, he has received the best possible medical care and I know it saved his life."
Palmer is scheduled to be flown into Northstar Jet at approximately 1:30 p.m. Wednesday, with a motorcade waiting to escort him to his home. The public is invited to view the procession as it moves along Broadway Street from Reserve to McCormick streets.
His return to the Treasure State marks the beginning of Palmer's outpatient therapy. 
Palmer was in pursuit of a suspected gunman who shot three people, killing one, in the early hours of March 15, when he was ambushed, suffering gunshot wounds to the head, face and neck. He has been steadily regaining consciousness and strength in recent weeks at University of Utah Hospital in Salt Lake, where Casey Blanchard, who was shot eight times in the spree outside Missoula, has also undergone treatment.
The last two months have seen a stream of benefits and fundraisers for Palmer and his family, as well as the other shooting victims, from community members across western Montana and the state. 
Attorney General Tim Fox, at an unrelated press conference in Helena on Tuesday, said he was "proud" of Palmer — who Fox said has been able to verbally communicate recently — along with Palmer's wife and two children for pulling through. 
"He's not out of the woods yet," Fox said. "He'll be home and recuperating there and he'll have plenty of therapy and other things going on. But we're all celebrating here and across the nation." 
Palmer's lead physician, joined by Lindsey Palmer, Wade Palmer's wife; along with Butler, Fox and others will hold a press conference to be live-streamed on the Montana Highway Patrol's Facebook page, scheduled to begin at 11:30 Wednesday morning. 
Be the first to know
Get local news delivered to your inbox!