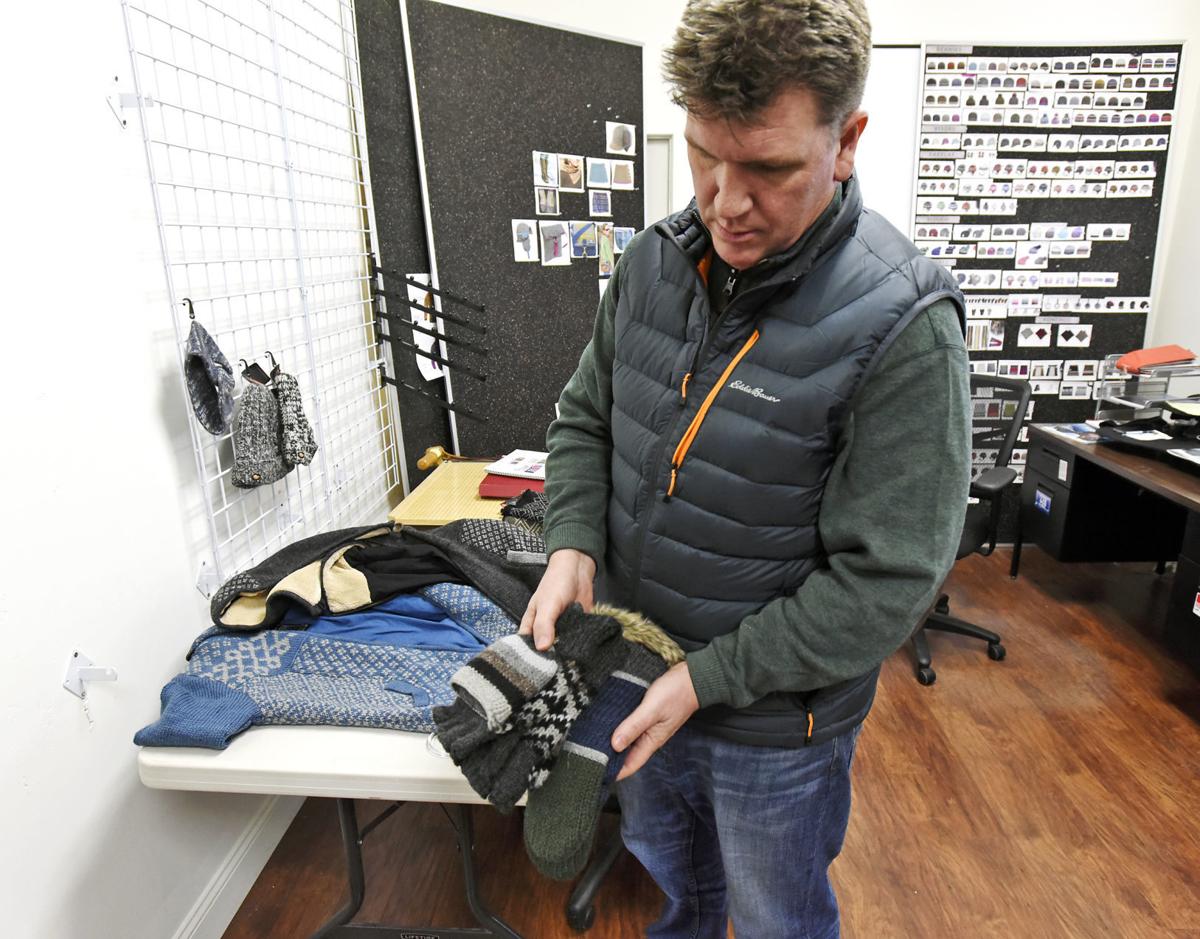 As presidents Donald Trump and Xi Jinping bluster over U.S.-China trade policy, the outdoor gear industry worries it might get trampled underfoot.
"The current negotiations create a significant amount of uncertainty for us," said Ben Christensen, Simms Fishing Products senior director of sourcing, planning and development. "We define our retail prices several months in advance of when the product is going to sell. We're now working on spring 2020. All this uncertainty makes it very difficult to make those decisions with any certainty."
Simms makes its fishing waders at a factory in Bozeman, but imports some of its other products from China. As part of the U.S. challenge to Chinese trade practices, Trump has gone through three rounds of punitive restrictions on goods imported from Chinese producers. In 2017, China exported about 41 percent of the clothing sold in the United States, 72 percent of all footwear and 84 percent of travel goods, according to the Outdoor Industry Association.
"The outdoor industry got hit on the third round, when we placed a 10 percent tariff on bikes, bike chairs, backpacks, kayaks and ski gloves," said Rich Harper of the Outdoor Industry Association. "These outdoor products already face high tariffs. It's 17.6 percent on backpacks from China. It's 20 percent on sports bags."
If the negotiations fail, Trump has threatened to impose another 25 percent tariff on $260 billion worth of imports from China. Harper said that would particularly hit apparel and footwear, with those goods adding a 35 percent markup in addition to the routine tariffs they already factor into their costs.
That money isn't paid by China, but by U.S. customers, according to former federal trade negotiator Joanna Shelton.
"The president says the Chinese are paying so much in tariffs, but it's the U.S. importer that pays the tariff," Shelton said. "So say a company like REI directly imports all its tents and camp chairs from China. The ship comes to a Seattle port and the cargo container is presented to U.S. Customs agents. They look at the bill of lading and the regular tariff is 17.6 percent. But it's coming from China, so there's 10 percent on top of that. You write a check to the Customs Service. If you don't pay the tariff, you don't get goods."
That cost gets passed up the supply chain. Missoula-based Everest Designs owner Matt Skousen manufactures his hats and apparel in Nepal, which isn't subject to the tariffs. But he's seen how the costs of imported goods go through a multiplier effect as they move from loading dock to store shelf.
Say a hat costs the importer $1 from China. The importer must pay the U.S. Customs Bureau the tariff as it comes off the ship, adding 17.6 cents. Then the importer typically doubles the price to the retailer, so the $1.176 hat becomes a $2.36 hat. The retailer typically doubles the price again, bringing the price to $4.70 for the customer looking for a new hat.
"If you work that out on a pair of $150 hiking shoes, you're talking real dollars," Skousen said. "At some point, you hit psychological resistance from the buyer."
All companies expect some price fluctuation and build that into their business models. In the short term, they may be able to eat some of the tariff cost to prevent competitors from cutting into their market share. But at some point, that sacrifice becomes unsustainable.
"Smart CFOs already are pricing in the burden," Skousen said. "If I'm facing 50 percent tariffs for fall 2019, I would have already priced in 50 percent of that. Then for 2020, if tariffs did go through, I've already softened that blow."
One of the major outdoor industry trade shows bumped up its winter exposition from mid-January to early November last year, to prep its members for the unsettled import-export situation. Harper said the Outdoor Industry Association met with members of Congress last week pressing the case that more tariffs and uncertainty were bad for business.
But outdoor gear may be collateral damage in the larger trade war.
"The U.S. objectives are more focused on intellectual property theft, market access and transparency," said Simms' Christensen. "That may have a broader range of impact than just those of us who import from China."
Christensen said the fight could result in opportunities for other countries like Vietnam, who see a chance to steal some of China's market share. China's dominance on the shelves of stores like Cabella's and REI has shrunk in recent years, as places like Vietnam and Mexico have cut into its product lines. But it costs companies a lot to switch factories and credit lines, especially if products are already under contract.
Skousen added that while the trade dispute was causing headaches, U.S. businesses had been angry with China for years. He's personally seen some of his most successful Nepali-made hats replicated right down to the yarn and color scheme by Chinese producers.
"We're conflicted," Skousen said. "They've got the technology to make advanced materials, and great manufacturing capabilities. You're constantly having to fight off knock-offs, and that's a big tax on your business. When you throw that tariff in there, it's a game-changer."
Trump had said he expected to complete a trade deal with Xi at a meeting at his Mar-a-Lago resort later in March. However, Xi canceled the visit on Friday, amid concerns that an agreement would not be reached by then.