A man is running through a field, out of breath and seemingly panicked. The camera pointed at his face cuts in and out of static as he says something about Hope County, Montana, and mutters, "They're real. ... Eden's Gate is here."
Although Hope County is fictional, various Montana organizations have worked together to tie the game's recreational aspects to real recreation available in the Treasure State. Local communities have seen tangible benefits from "Far Cry 5," and with the next game in the series, "Far Cry: New Dawn," set to come out on Friday, tourism officials hope those benefits continue.
"Whenever we can get someone to come here, chances are they will return because they love it," said Sarah Bannon, executive director of Southwest Montana, an organization that provides regional tourism information.
Southwest Montana is the organization leading the "Far Cry 5"-inspired Montana tourism initiative. About a year ago, it launched a Hope County website, which invites gamers to experience the stunning scenery that backdrops "Far Cry 5" in real life. Most of the recreational activities available in southwest Montana and on display the otherwise violent game are listed on this website, along with lodging information and a list of frequently asked questions.
"The game is unusual in the sense that it is a shoot-'em-up game, but players can take a break from the action and fish or enjoy diverse recreation similar to what Montana really has to offer," Bannon said.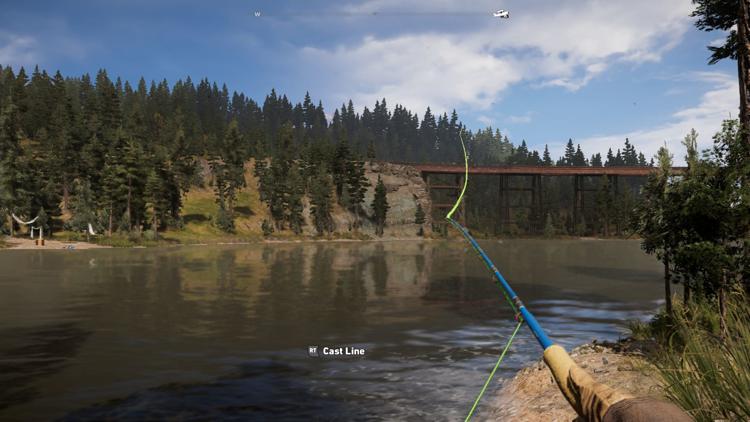 According to Daniel Iverson, communications manager for the Montana Department of Commerce, the office was excited when Southwest Montana decided to take on this initiative. Iverson said he and the state department became aware of the Montana-based video game when Ubisoft came to shoot video for the game near Poplar, then came back again to shoot the short-action film in and around Anaconda.
"We thought it was interesting and kept an eye on it," Iverson said. "Then we realized the 'Far Cry' games were pretty big in the video game world, and it was no small thing that Montana was front and center."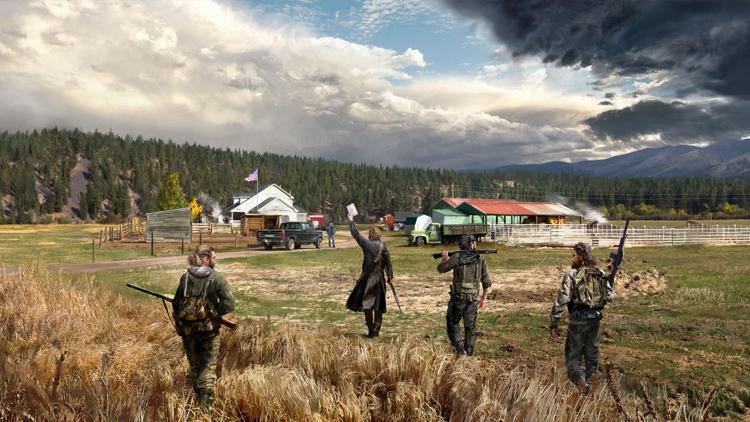 Iverson explained that at that point in 2017, Ubisoft had sold over 42 million copies of its "Far Cry" series. Based on his department's research, Iverson said 2.5 percent of the money Montana makes from tourism comes from people who have seen Montana in a movie or a TV show. A video game is pretty similar, Iverson noted, and though he and his colleagues weren't sure if it could be harnessed to bring tourists to the Big Sky, they felt it "could be a good thing," he said.
"There's never been a video game that primarily takes place in Montana. … [T]his was new ground for us in a lot of ways," Iverson said.
The direct impact of "Far Cry 5" on Montana economics is evident in the expenditures Ubisoft spent when they shot the live-action film in Anaconda last year. Iverson said the film brought $300,000 to the Smelter City, with $250,000 spent on things like hotel rooms, transportation and props, plus $50,000 for local labor. 
As for the Hope County website, Bannon doesn't have much data on how it has influenced tourism in southwest Montana, since it is "still fairly early on," she said. But, Bannon added, she's working to find an "influencer" or "Far Cry 5" fan to take part in some of the recreational activities highlighted on the website and post about it on social media. She hopes this will give gamers a "familiarization tour" and generate excitement about visiting the places that inspired the "Far Cry 5" frontier. 
Although it has been about a year since "Far Cry 5" and the tourism initiative launched, both Bannon and Iverson say the game series resurfaced in the news with Friday's release of "Far Cry: New Dawn," which again features post-apocalyptic Hope County and which showcases Hope County as a "superbloom of plant and animal life."