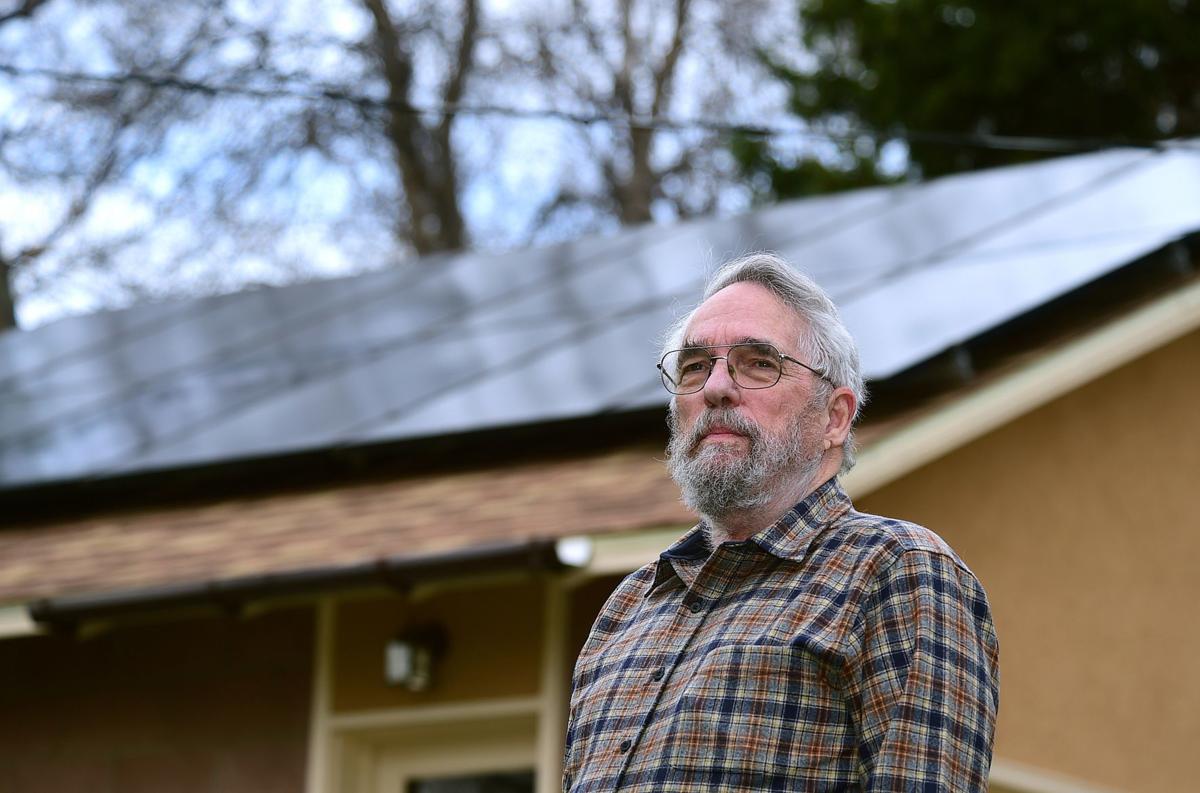 Dick Walton says he's caught in a power play. His modest home's solar panels generate so much electricity in 12 months that NorthWestern Energy owes him credit. The utility wants to turn the tables.
The Billings resident and several other net-metering customers objected to NorthWestern's plans this week during a listening session with Public Service Commissioner Tony O'Donnell, a Republican in his first term.
South Dakota-based NorthWestern is asking to increase its Montana rates by $34.8 million, or roughly $76.44 a year more for an average residential customer. The PSC has already approved $10.5 million of the NorthWestern's request. This week, commissioners are holding listening sessions concerning the rate case.
For customers with solar panels who sometimes transmit surplus power to NorthWestern, while other times receiving energy, the utility wants to propose a "demand charge." Demand charges bill customers at a substantially higher rate during the customer's biggest hour of consumption.
What the demand charge means for a customer like Walton is even if he's only drawing power for a few hours, he's likely to pay NorthWestern $52 a month. A retired physics professor, Walton determined the cost using NorthWestern's proposed demand charge rate of $8.64 a kilowatt and his own energy use. The solar panels would actually cost Walton money under the new scheme.
"In our case, under the new proposal, with the standard residential rate being proposed we would pay $35 a month without rooftop solar," Walton said. "With rooftop solar, we would pay $52 a month."
Earlier this year, solar contractors told Lee Montana Newspapers that the demand charge would kill their businesses.
NorthWestern says it's overcompensating customers who net meter now and consequently customers who don't net meter are covering costs to accommodate those who do. Last year, the utility commissioned a 40-page study of net metering, which concluded that the utility was paying three times too much for electricity generated by customers with rooftop solar panels.
Solar advocates say the utility's math is, at best, fuzzy. Walton says his solar panels deliver more energy to NorthWestern in a year's time than the utility ever compensates him for. NorthWestern customers who net meter receive credits, not money, for the electricity they generate. Once a year, any credits the customer doesn't use are purged from the books.
Walton said since he started net metering, he's lost energy credits every April, which is the month NorthWestern purges any unused credits from Walton's account. Why is adding solar panels to save electricity any different from buying a gas water heater or gas stove, both of which cut his NorthWestern bill by replacing it with a service the utility doesn't provide in Billings? That's the question Walton and others facing the demand charge are asking. Why is saving energy one way penalized?
NorthWestern has roughly 2,100 Montanans who net meter, according to its own estimates. Those customers are a small percentage of the 370,000 Montana electric customer pool the utility tabulated for investors earlier this year.
At the PSC's listening session in Billings on Monday night, the number of customers who net meter was disproportionate. There were roughly 35 people in attendance. Those who spoke objected mostly to the demand charge, though one man did rise to say NorthWestern had overbilled his street lighting district by more than $60,000 for lights that should have been paid off years ago.
Maybe because the meeting took place on the third floor of a locked building in violation of state public meeting laws, attendance by NorthWestern's non-net metering customers was down. The net metering customers, many organized by Northern Plains Resource Council, made it inside. There was a cellphone number taped to the outside door for people to call if they wanted someone to come down and let them into the meeting.