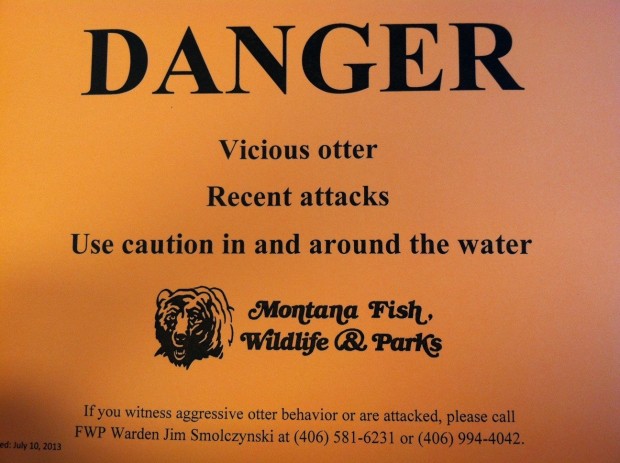 Billings Gazette
The attack of a woman by an otter along the Madison River west of West Yellowstone on Tuesday night has prompted the Montana Fish, Wildlife and Parks to issue a warning.
The agency is asking the public to use caution around otters. The attack occurred near the Madison River Bridge, mile marker four on Highway 191. The woman suffered significant bites to her hand. There is also an unconfirmed report of an angler being attacked later in the evening.
While otter attacks are rare, the wild animals can be aggressive when defending their pups.
FWP is posting signs in the area warning of the danger.
Be the first to know
Get local news delivered to your inbox!