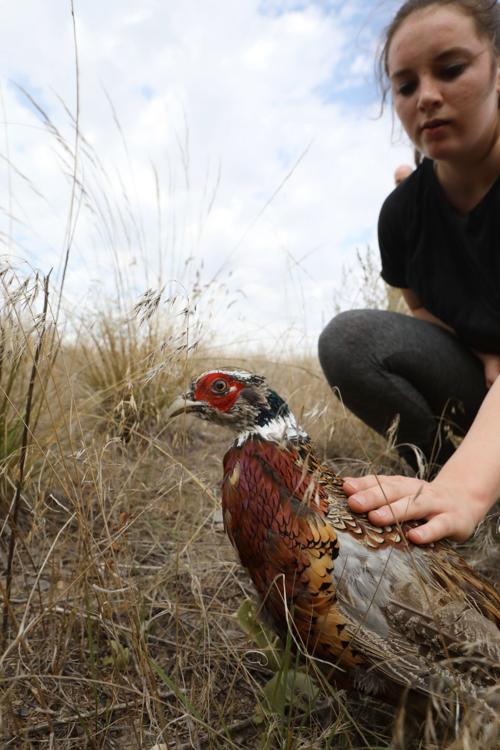 Vikki Swinyer is a pro at catching pheasants — but that's because she's gotten a lot of practice.
At the Yellowstone Boys and Girls Ranch, Swinyer, 17, helped care for the birds from hatchling through adulthood, and even raises chickens and ducks at home in Wyoming.
Raising the chicks is just a part of the new pheasant program at the nonprofit youth mental health facility. On Tuesday, about 40 pheasants were released into the Kindsfater Wetland Mitigation Site near Laurel.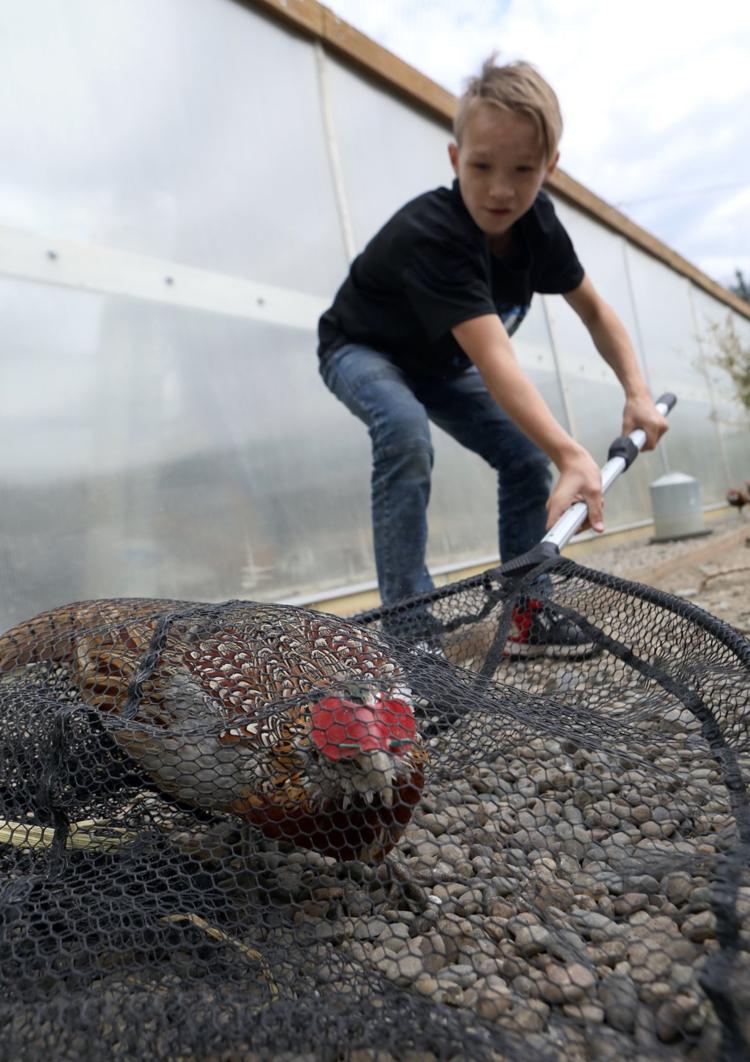 "Just being around (the pheasants) is my favorite part," Swinyer said. "It reminds me of home."
The program started this spring when the academy received its first flock of day-old chicks in May and about 360 eggs in June. Three groups of pheasants were raised throughout the spring and summer.
Now, the school is working to build a 150-foot-by-50-foot outdoor flight pen for the program next year. The 400 pheasants the program has raised will be released into the wild, sold, donated or kept for breeding.
About 130 kids participate in the program and have helped build the pheasant pens, monitor egg incubation and continuously care for the birds.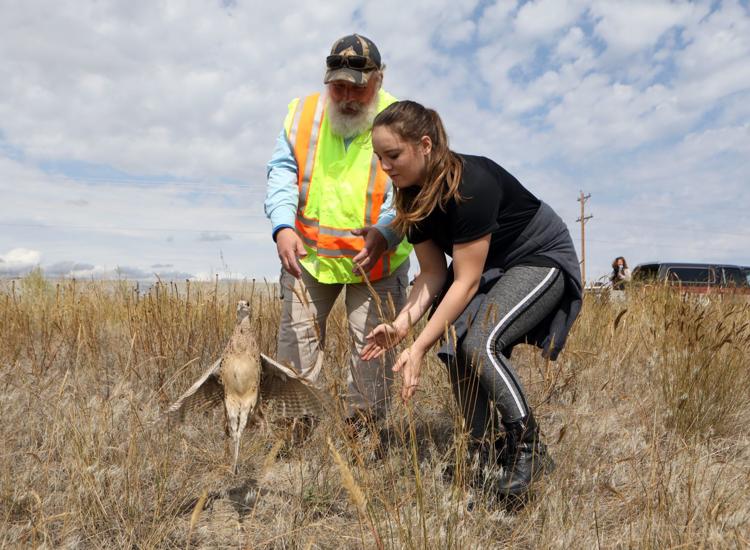 Principal Cass Cole has experience raising pheasants with his father-in-law in Wyoming and plans to go to a convention to learn more about raising them to improve the program for next year.
Raising the birds helps kids maintain daily responsibilities and learn more about an animal's life cycle.
"When birds are in a coop like that, there's a pecking-order mentality," said principal Cass Cole. "A lot of these kids are a victim of bullying, so they really sympathize with a bird that's getting picked on in the pen. So it's a really neat, therapeutic tool to start a conversation about that."
With the help of Montana Fish, Wildlife and Parks and the Montana Department of Transportation, the program will release about 100 pheasants that are 14 weeks old at three different wetland sites in the Billings area.
The program will keep about 50 hens and 15 roosters to breed for next year's program. About 1,500 hatchlings are expected next year.
The Kindsfater Mitigation Site was formerly known as a gravel mining operation for interstate construction until 1987. Now, after habitat restoration, the area can be used by pheasants, deer, foxes, coyotes and more.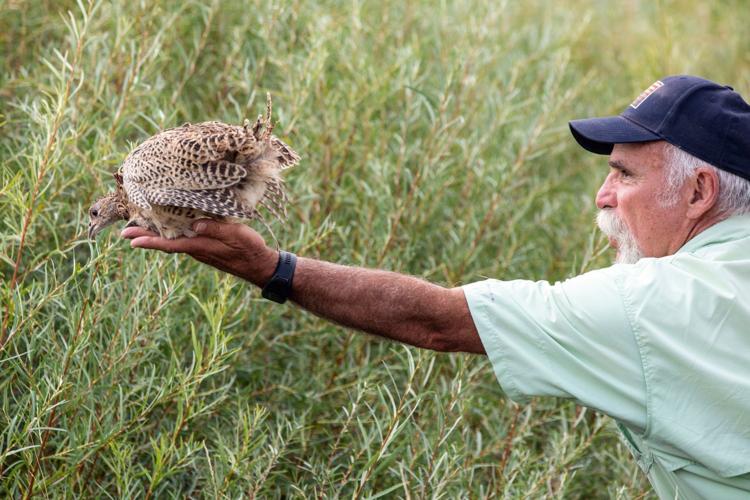 "The area gives the pheasants plenty of food and shelter from the elements," said Lawrence Urban, wetland mitigation specialist with MDT. "We're grateful for the program."
Public support has helped get the program going, Cole said. A bird breeder in Idaho donated 300 chicks and 360 eggs, and other donors helped raise the $6,000 to cover the startup costs.
That includes getting a bird farm license and purchasing supplies and equipment, like an egg incubator.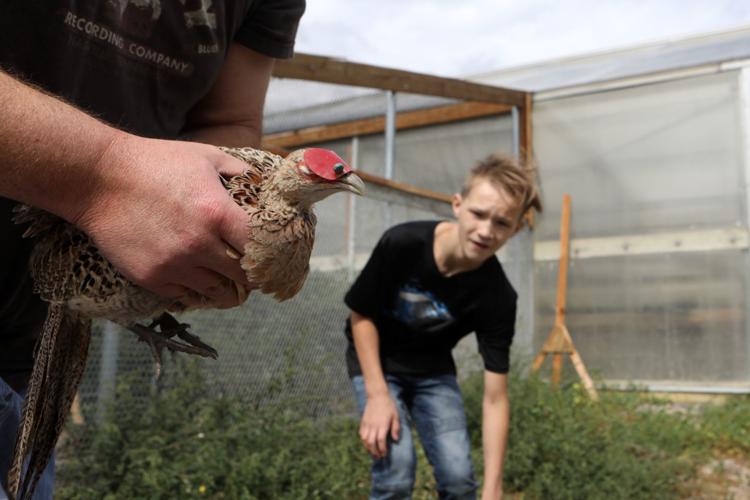 Allowing kids to work with pheasants all year round is the goal.
"They haven't had a lot of opportunities to take care of something other than themselves," Cole said. "So it's an opportunity to take care of something else and nurture it and feel good about themselves because they're feeding it and watering it."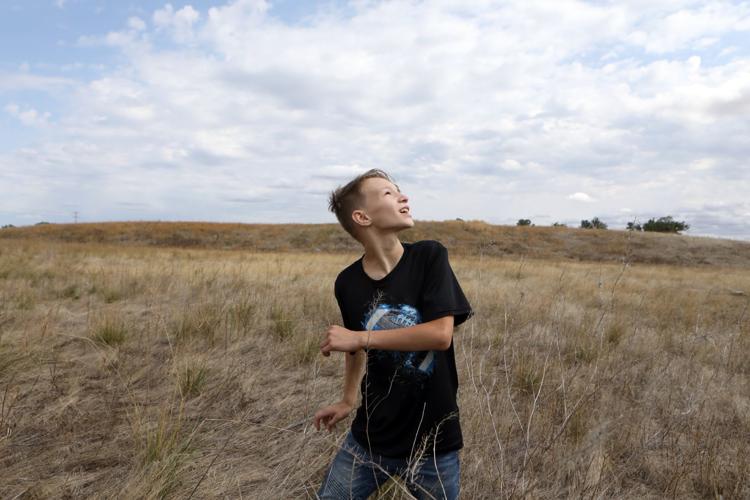 Swinyer said she's interested in becoming a veterinarian with her knowledge of raising animals at the ranch.
"There's so much to do out here," she said.
Be the first to know
Get local news delivered to your inbox!