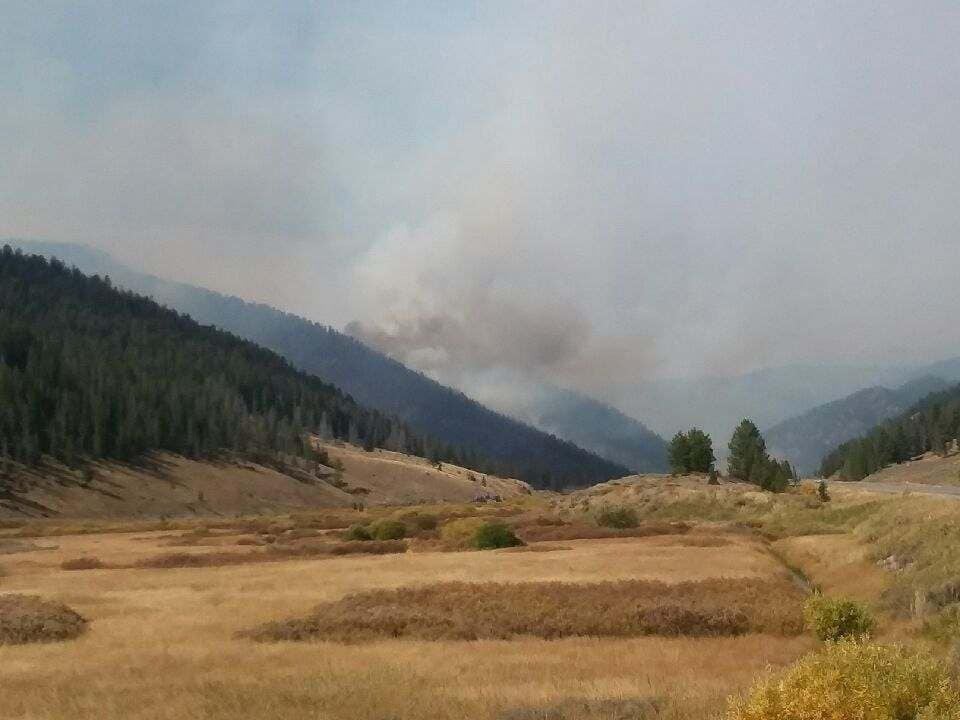 Sixteen wildland fires are burning across Montana, but for the most part the state has dodged a devastating summer fire season like last year's.
"Thankfully we had a slower season than average," said Ken Schmid, BLM state fire management officer.
Schmid spoke to the Environmental Quality Council on Wednesday in Helena, giving the members a brief update on the state's fire season.
The state's largest fires this year have been largely confined to the northwestern corner of the state, where the 14,000-acre Howe Ridge fire is burning in Glacier National Park, according to the National Interagency Fire Center's data.
"At least in northwest Montana it was a tough fire year," said John Tubbs, director of the Department of Natural Resources and Conservation.
Next door to Glacier in the Flathead National Forest, the Whale Butte, Brownstone, Juliet, Paola Ridge and Coal Ridge fires continue to burn. The nearby Kootenai National Forest has also battled a variety of fires, the largest of which are the 1,400-acre Sterling Complex, the 6,600-acre Davis fire and the 6,200-acre Gold Hill fire.
"Despite a slow start, we did have quite a bit of fire activity in southwest Montana," said Michael DeGrosky, bureau chief of fire protection for the DNRC.
The largest of those fires is the 9,300-acre Goldstone fire, burning on the Beaverhead National Forest 12 miles south of Jackson.
DeGrosky said large fires elsewhere in the West made it challenging for Montana to request national resources and fire management teams, especially in August.
The biggest blaze so far this season in Eastern Montana has been the 7,800-acre Buffalo Pasture fire on the Fort Peck Reservation, 18 miles north of Poplar.
According to DNRC data accumulated through Sept. 11, the state had responded to 168 fires that burned more than 3,600 acres. Almost 70 percent of those fires were human caused. The five-year average for that date is 286 fires burning almost 136,000 acres.
So far this year, the state has spent about $4 to $5 million on firefighting expenses, DeGrosky said. Last year Montana's wildfire costs were more than $368 million, about $70 million of which the state was responsible to pay, as more than a million acres burned. The largest blaze was in Eastern Montana's Garfield and Petroleum counties where the Lodgepole Complex torched about 270,000 acres.
"Even in light years like this one, our fire environment continues to get more challenging," DeGrosky said, stressing that partnerships between volunteers, the state and federal agencies is key when resources run thin.
The National Weather Service is predicting drought conditions will persist or develop across all of northern Montana through September. The agency is also forecasting that drought will persist through November in northwestern Montana and north-central Montana north of Fort Peck Reservoir.
Be the first to know
Get local news delivered to your inbox!